Planning an underwater proposal yourself? This amazing proposal video was sent to us by a very happy just engaged Facebook fan.
Blake insisted on going for a dive even though the weather hadn't been that great. Lindsey wasn't too thrilled at first, but she had no idea what was coming.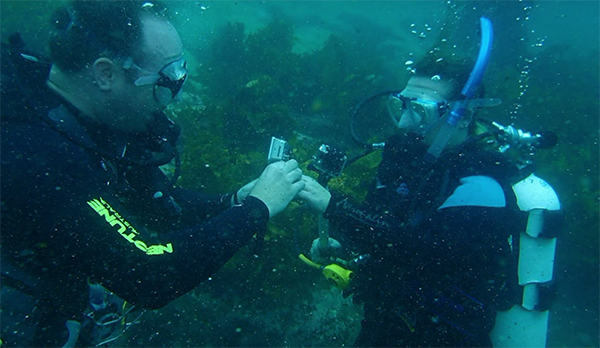 The couple starts exploring the underwater life, holding hands. If she was looking for a hidden treasure, she certainly found what she was looking for. After a few minutes of swimming, they come accros a wooden treasure chest, and when she opens it, she founds a "Will you marry me?" sign. He then pulls out a ring box, and slides the engagement ring on her finger.
Amazing what we can accomplish under water these days. What do you think? Would you go for an underwater proposal?