Magda & Simon
How They Met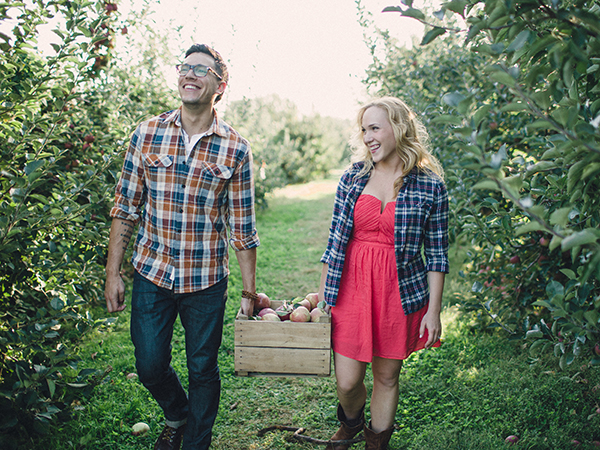 We met at the Philly Gay Pride Parade in 2012. My dad is gay, his boyfriend was participating in the event and Simon was just having a fun day off with a mutual friend of ours. We all met up, thanks to our friend John, and went for drinks after the parade. I really did think Simon was gay, mostly because it's a safe assumption to make when he's hanging out with your gay friends at the gay pride parade. He claims he thought I was gay too. I ended up leaving early to go to a work meeting and it was about two months until we hung out again. He was very persistent it was charming. We finally went on a date, dinner and a movie, which was fabulous. Come to the end of the night I left and he didn't kiss me. So I had decided maybe it wasn't all I had thought it was. On my drive home he texted me and said "I should have kissed you." We moved in together a month later.
The Proposal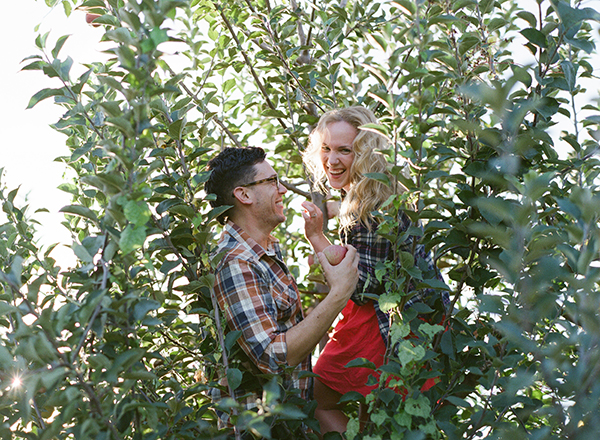 Simon and I were downtown and he suggested we take a walk to grab dinner.  When we ended up at 6th and Market he asked, "Do you know where we are?" When I realized we were at the spot we met I got very excited.  He got down on one knee and asked me if I would spend the rest of my life with him. Or that's probably what he said, neither of us can remember exactly! In his very Simon like way he hadn't prepared anything.  Of course I said yes! Before I knew it, a limo was pulling around the corner and both our families were inside with champagne.  We went to my favorite restaurant in the city, Capital Grill Midtown, for drinks and food (and balloon animals from my dad's boyfriend!).
The Engagement Session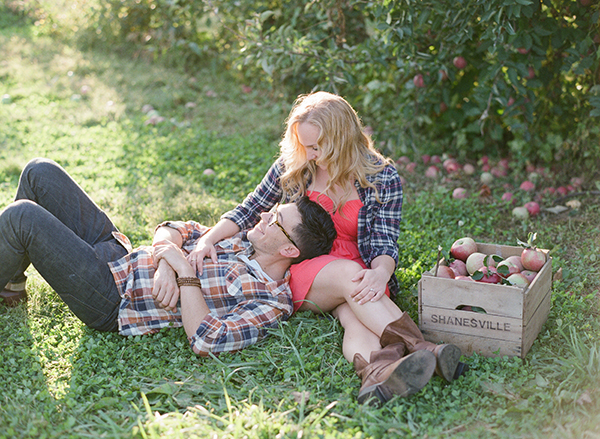 I was going through some of my old family photos and I always loved the way the photos looked from when I went to the apple orchard with my parents. It turned out that we were doing our engagement session in the fall and it just seemed to work out perfectly. Also funny at the time that Simon and I met we were both working for Apple. We worked at different locations which is why we hadn't known each other.  So the apple motif has many layers.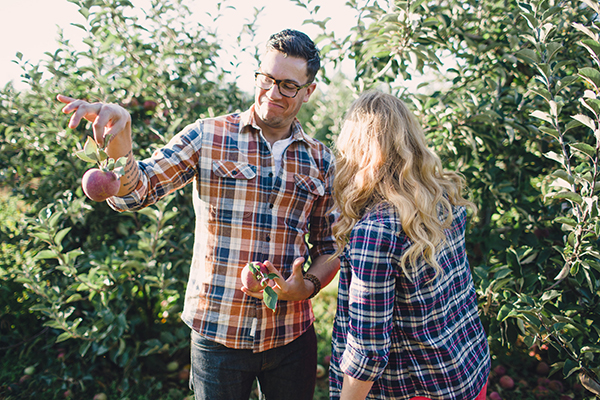 The Engagement Ring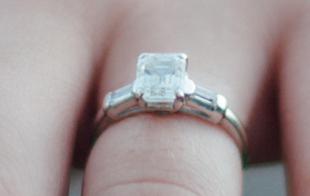 Madga: The engagement ring is my maternal grandmother's ring. My grandfather bought it in 1948 from jeweler's row in Philadelphia. I never met my grandfather; he died before I was born. She wore the ring until she passed away in 2008 and I knew since then that it was something I was excited to keep in the family.
The Photographer
We're Lauren & Tim Fair, a husband and wife team, and we LOVE what we do. Our photography style is organic and natural, shot on film + digital and focused on genuine emotions and beautiful moments.