Amy & Ben
How They Met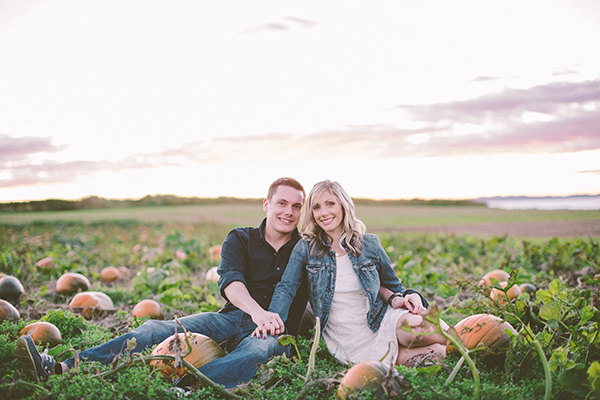 We met through mutual friends on a Labor Day weekend.
The Proposal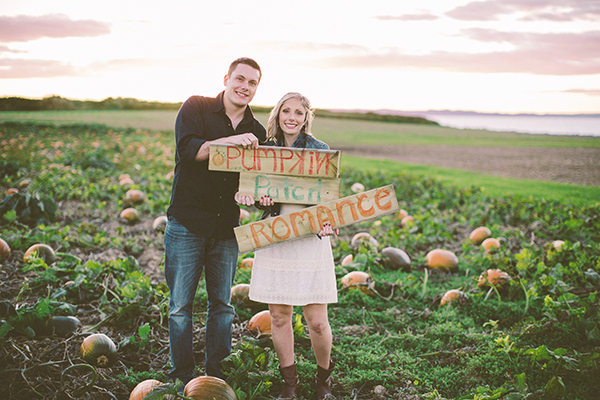 Brad: I wanted to surprise Amy and do it at a time she wouldn't expect. It was the day before her birthday and we had a party planned for that night at our house. We also had my brother's engagement party the night before, so us getting engaged was far from her mind. I decided to do it the day of the party because I knew she wouldn't expect it and our house would be filled with family and friends a few hours later, the perfect way to celebrate!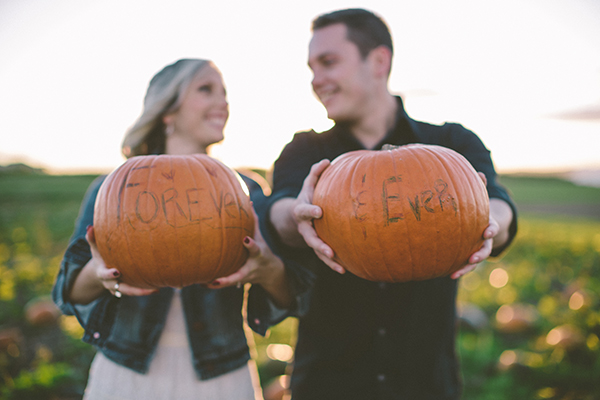 Amy: I returned home from running errands and getting things ready for the party we had planned that night. I walked in the door and was greeted by our dog Bruiser (a little twelve pound shiz tu), I could faintly hear Eric Clapton "Wonderful Tonight" playing, but I was too busy trying to get in from the snow to realize what was happening. I scooped Bruiser up and saw that his dog tag had been replaced with a heart shape one that said, "will you marry my dad"? I walked up the stairs and Brad was at the end of the hall with the music playing, wearing a shirt and tie, on one knee with a ring… of course I said yes and we had a great celebration later that night…
The Engagement Session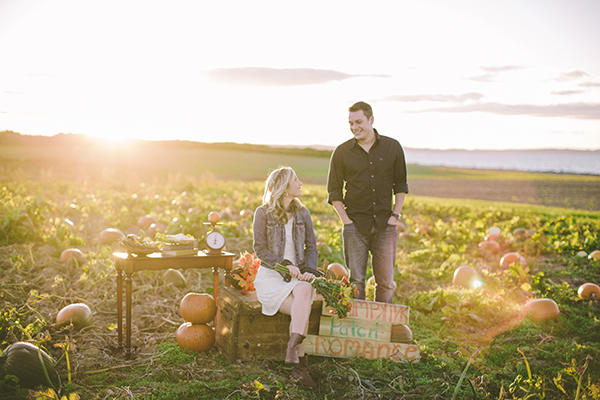 The location was Apryl's (of White Willow Photography) idea. We requested something outside to capture the beautiful fall colors of Newfoundland and Labrador and when we showed up to get ready, she told us she had an "awesome idea". She was so excited about going to the pumpkin patch and creating a vision of an autumn photoshoot. She is extremely creative and within an hour she was able to use her talent to make her idea come to life, we just had to show up!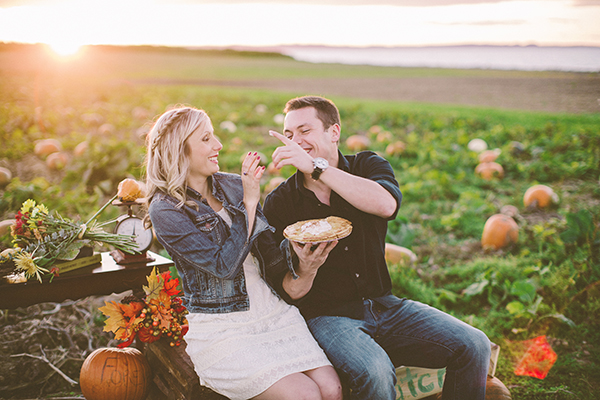 The Engagement Ring
The engagement ring is white gold with a princess cut diamond in the center set in a diamond band. It has a little design at the base of the diamond, in front and behind it,making it a little bit unique.  I  had a specific idea of what Amy wanted in a ring and went to one store before finding the one I decided on. Initially, I looked at getting one made but then I found this one and stopped looking. I just knew when I saw it that she would love it and it reminded me of her.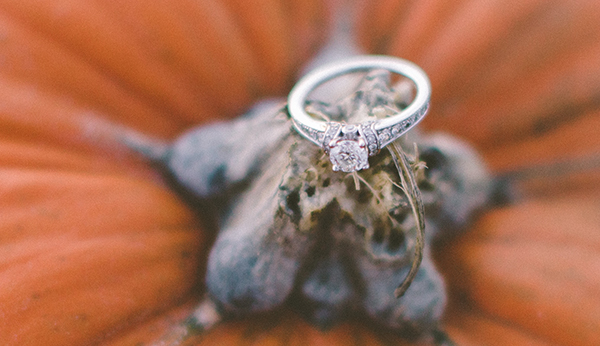 Photography: Apryl Stead from White Willow Photography