Paige and Umair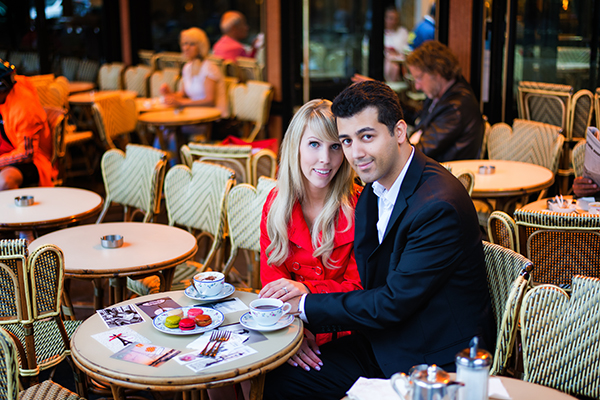 The Proposal
Umair: I wanted her to have as romantic of a proposal as possible and there is no more of a storied and romantic place then Paris and the Eiffel Tower. Our first evening in Paris was also our fifth anniversary together, I had ensure we had a private balcony facing the Eiffel Tower so we could share that moment together privately.
Paige: I always knew he had the idea he wanted to propose in Paris at the Eiffel Tower. It was an idea he had for a long time.  A few months prior to the proposal he told me he had booked us a trip to Disneyland for our five year anniversary. I was excited as I had always wanted to go to Disneyland. He never actually said which Disneyland he was taking me too, but I assumed it was California. He surprised me by taking me to Paris. While on our hotel balcony before leaving for dinner our first night, facing the Eiffel tower, he went down on one knee and asked me to marry him.
The Engagement Session
Trocadero had the most beautiful backdrop of the Eiffel Tower, it was the perfect setting. The session occurred at dawn, and we had the opportunity to briefly experience Paris in peaceful serenity before the city awoke.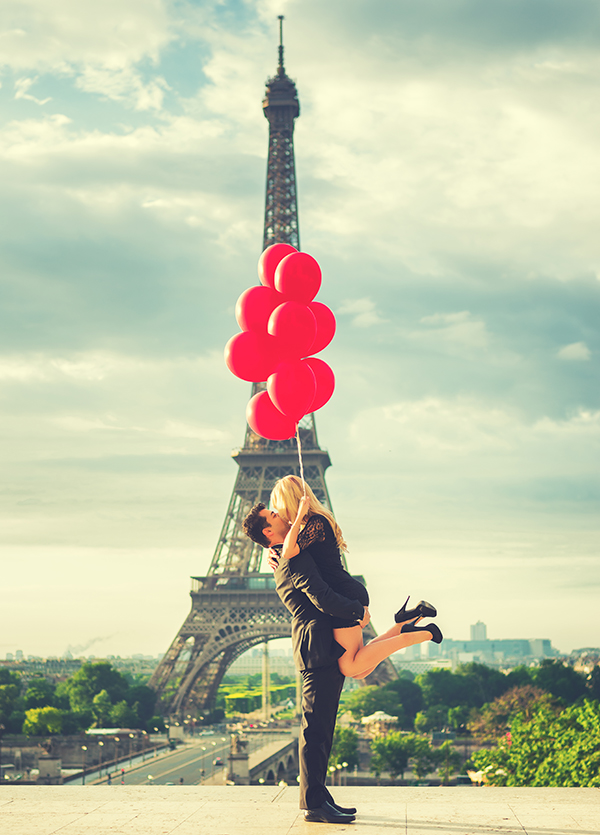 The Engagement Ring
Over the past year I was able to determine the style of ring she liked by discretely inquiring on her tastes, I put all the clues together and found the ring I knew she would love. I got the ring at Spence Diamonds in Canada.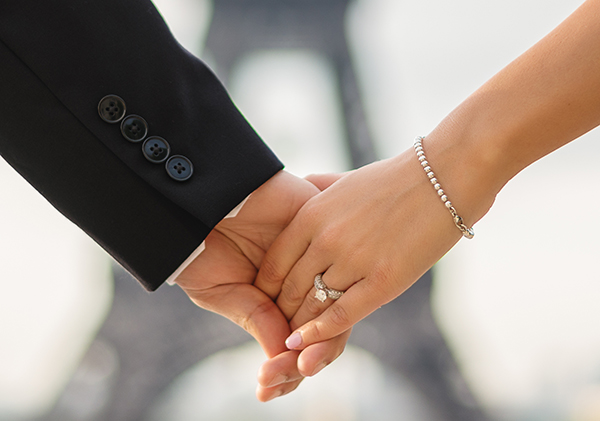 The Photographer: Fran, co-founder of Kiss me in Paris