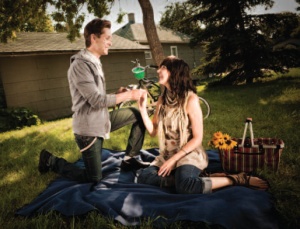 Want a private, intimate proposal that's romantic but without all the bells and whistles? Plan a proposal that's so special, it's like a private party for the two of you. Here are some ideas to make yours an exceptional event.
1. Pop the question at a meaningful place, such as the site of your first date or first kiss. Make sure you both dress up, even if the proposal is going to be a surprise.
2. Write "Will you marry me?" on a slip of paper and tape it into a photo album. Fill the photo album with pictures of the two of you together. Then, take her to a nice restaurant and hand her the album. Once she sees the note, whip out the ring and propose.
3. Make a day of it. Pack a picnic for the beach or a hike in the woods. Include her favorite specialty foods—and don't forget the champagne!
4. Splurge on a boat rental, wine tasting excursion or overnight accommodations.
5. Mail your spouse-to-be a written or printed invitation to a home-cooked meal, featuring all her favorite foods.
6. Redecorate a familiar space with a new tablecloth, fabrics on the walls and romantic lighting.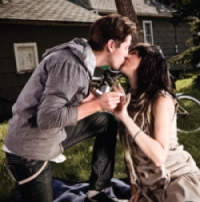 7. Enjoy a favorite activity or try something brand-new together (suggest something you know she'll love!).
8. Get out of town for a destination proposal. Take a train to a nearby city or walkable village.
9. Scope out the perfect sunset spot on the river's edge, at the top of a hill or even in your own backyard. Time your proposal so it takes place just as the sky turns a beautiful rosy hue.
10. Invite your spouse-to-be on a romantic date, then cancel at the last minute. Meanwhile, decorate your home and whip up a romantic dinner for two. She'll be surprised to come home and find a romantic dinner waiting for her.