There's nothing more intimate than inviting family and friends over to your abode. You'll be in your element so dress for comfort and utilize what you have as decorations!
Décor
Are photos displayed around your living space? Show the timeline of your relationship in pictures throughout the rooms. Have fun with collages, frames on the food and drink tables and customized albums made online. Hubby and I hosted ours, so he put together a slideshow of meaningful memories together. We were sure to incorporate snapshots of us with friends who were in attendance!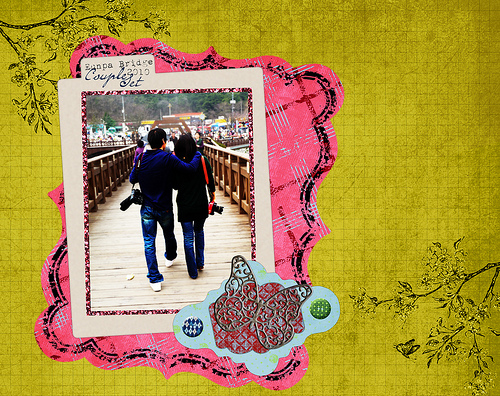 Food
Skip sit-down formalities and stick to a buffet of snacks and hors d'oeuvres that are easy to eat while mingling. Soups in shot glasses with a pretty garnish, simple appetizers in premade fillo cups, and anything on a stick provides variety with minimal mess. To save time in the kitchen, ask friends to contribute, then throw some catered platters into the mix. We chose an assortment of gourmet paninis and sushi to keep everyone satisfied. Bonus perk if the places deliver!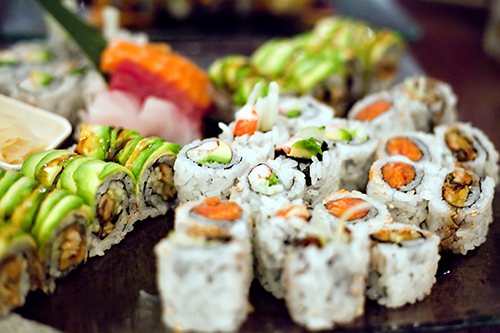 Drinks
You'll want to stick to one or two options of prepared cocktails, which will drastically save you high costs of stocking a full bar. Sangria with fresh fruit is always a crowd pleaser, and easy to stir up in large batches. Prepare in glass dispensers for easy serving, and include a descriptive label. Tired of the 'I can't find my cup' routine? Supply a permanent marker to avoid wasted pours when people put their beverage down.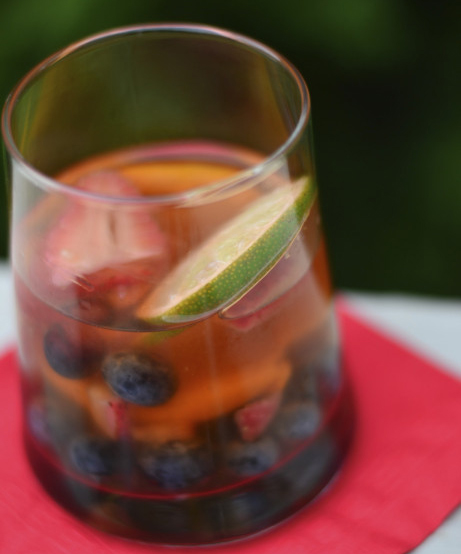 Ensemble
It's your house so you make the rules! Wear a cute white dress to symbolize that you're a bride-to-be or go comfy in leggings and flats. Even if you have your friends show up casually, don whatever attire makes you feel best. If you're planning an elaborate wedding reception, you may want to keep things a little more chill for this celebration, or visa versa if your big day will be a more laid back affair.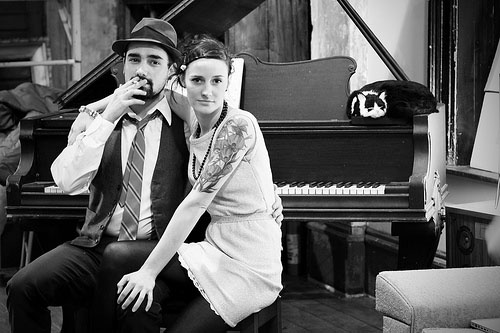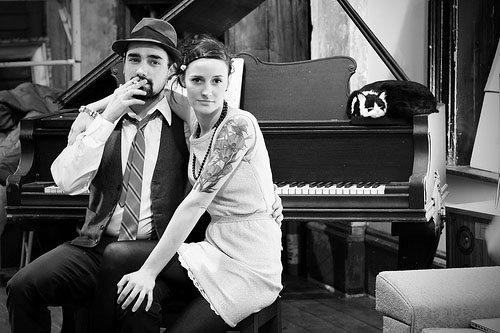 By Jenn Press Arata
Jenn Press Arata heads That's SO Jenn, Confessions of a Foodie, a popular food/party planning website.