"Necessity is the mother of invention. Jewelers are always looking for solutions; today's bride desires a ring that is unique, beautiful, and the maximum value for their budget. That is what drives me to always think outside of the box. I am always striving for a perfect blend of beauty and innovation, and value." Christopher Slowinski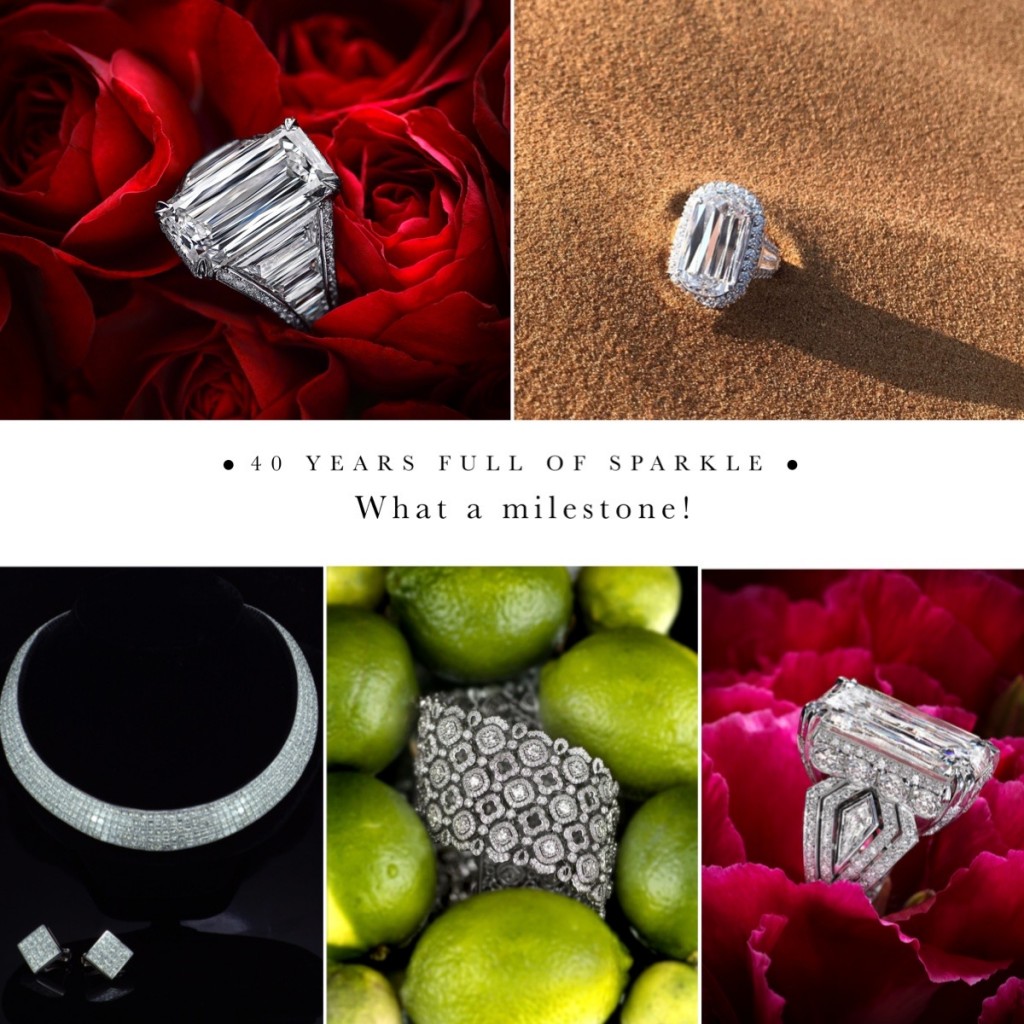 Christopher Designs is celebrating its 40th anniversary in 2021. What an impressive milestone! Founder and head designer, Christopher Slowinski launched Christopher Designs in 1981 with his wife, Ewa.  Today, the New York City based company has more than 60 employees including expert craftsmen who work in the brand's midtown Manhattan workshop.
Before starting his company, Slowinski apprenticed under master jewelry craftsmen in his native country of Poland, until 1977 when he moved to the United States to hone his craft.  Slowinski's never-ending pursuit of perfection and focus on innovation led him to work on redefining the generic round diamond.  He began developing his now world-renowned technique and was approved for his first patent in 1991 for an invisible setting method (princess collar featured in the above collage). Christopher Designs has eight proprietary diamond cuts and counting.
Slowinski was originally trained as an engineer, as well as, a fine artist.  This unique skill set provided him an opportunity to blend his classic jewelry training with modern technology to create exclusive designs like his Crisscut diamonds.  The original Crisscut launched in 1996 to great fanfare: the arrangement of the 77 (versus the generic 48) "crisscrossed" facets redefined just how brilliant a diamond could be (top left image in collage). So the L'Amour Crisscut Classic was developed in 2013 (top right image in collage). Two years later, Christopher introduced the L'Amour Crisscut Pear, Oval and Cushion.
To mark this huger milestone for the company, Christopher Designs is unveiling a remarkable 24-carat L'Amour Crisscut Classic diamond necklace of collection color, and near flawless clarity. It is absolutely gorgeous and would look stunning on a bride on her big day.
Christopher is already hard at work thinking about new innovations for years to come. New engagement ring settings are added to the collection every year. Here are some beautiful new styles that just launched in 2021. Oval-cut diamonds are still a leading engagement ring trend and yellow diamonds are making a come back, we love their sunny disposition after such a dark year. To the next 40 Christopher Designs!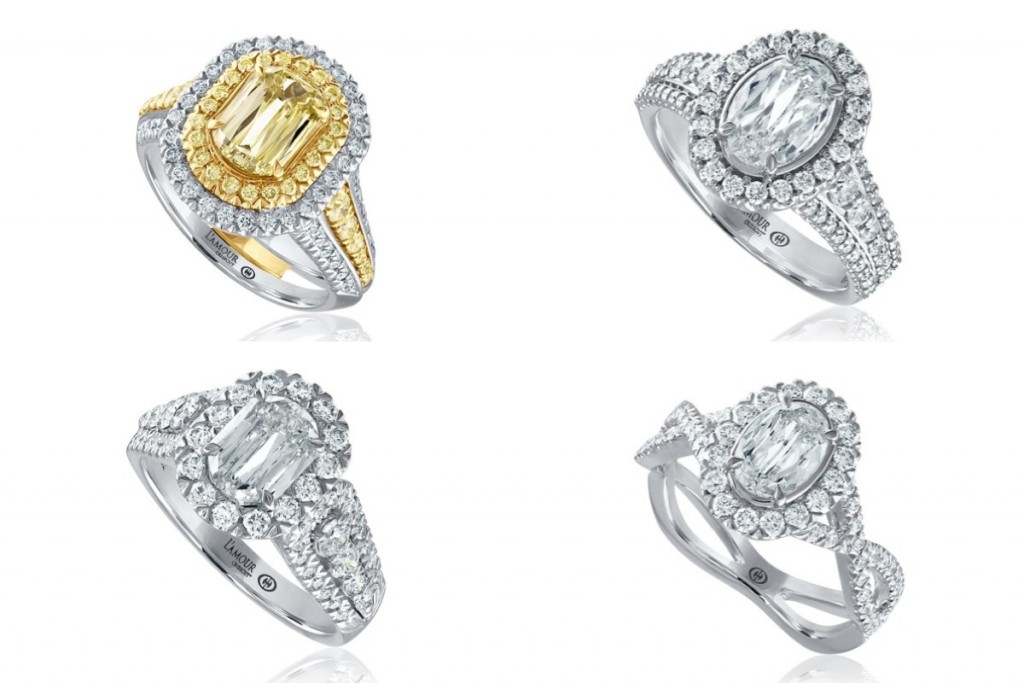 Which L'Amour Crisscut better fits your personality? Take this quiz to find out.