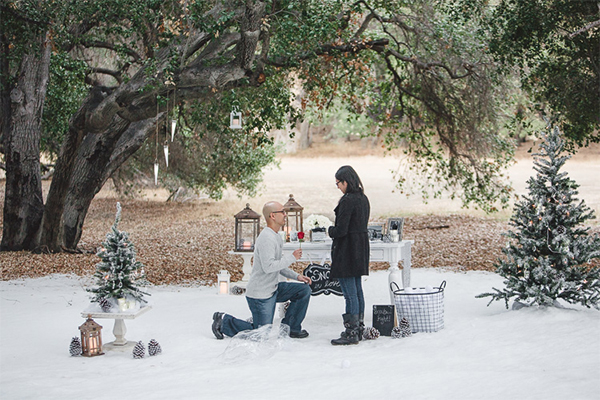 Read about Ryan and Sharon's Winter Wonderland Proposal in Malibu here.
The Yes Girls, the first proposal planning company that was founded in 2008,  has helped many couples get engaged over the years all across the country and the world. They make it easy and help the partner who proposes create a memorable and romantic moment. Check out the proposal story of the couple featured above. Spoiler alert! It's not real snow. The Yes Girls made it snow and it was awesome.
As engagement season is starting, the Yes Girls also created a wonderful gift box for your recently engaged friends. With a wedding planner/calendar, a card set of thank you's, and a beautiful way to keep that diamond ring shiny and safe, the Just Engaged Gift Box might be exactly what you've been looking for to help her celebrate.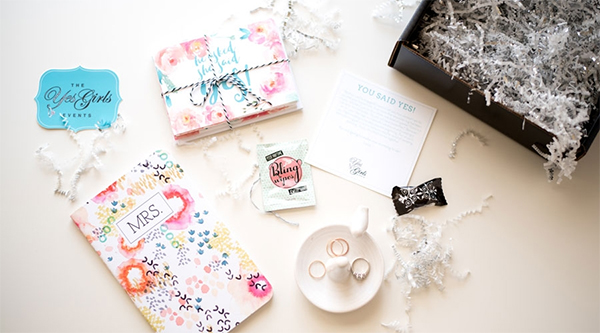 The Yes Girls are treating our readers with one very special gift for every purchase! The Yes Girls donate 10% of their profits to stop human trafficking and one way they do this is via 3 Strands jewelry, handmade by the rescued victims. For every "Just Engaged Gift Box" purchased for a friend, you'll receive one very special bracelet. And for every Proposal Package, you'll get one as well for your soon-to-be bride-to-be.