Nothing beats a beach vacation… except maybe a proposal at the beach. And that's just what Timmy planned for Maggie.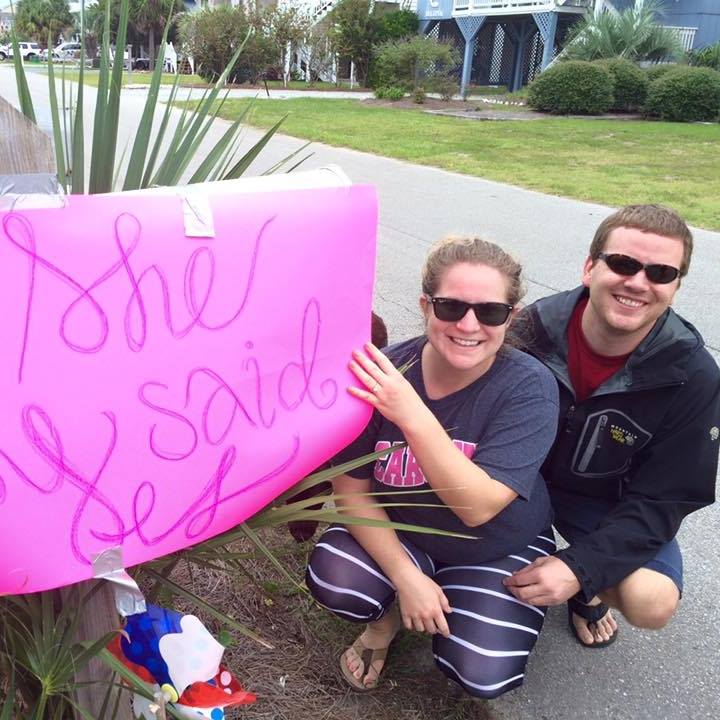 It was a normal Wednesday in SC when Maggie's sister sent out a text about the family meeting at the beach for the weekend. Maggie wasn't sure she wanted to go, having spent a month auditioning for residency programs, but Timmy was persistent on them going so she could spend some time with her family. That Friday, the two drove to the getaway. Maggie had no idea that this was more than just some family time at the beach.
Saturday morning, after a family boat ride, Timmy asked Maggie to help him take their dogs, Diesel and Molly, swimming in the ocean. After playing with the dogs, Timmy put the collars back on them and mentioned to Maggie that he had gotten Molly a new tag. When Maggie looked at the tag, it wasn't at all what she was expecting.
On one side it read, "Can Timmy be my furever daddy!!!!" and on the other side it read, "PLEASE!!"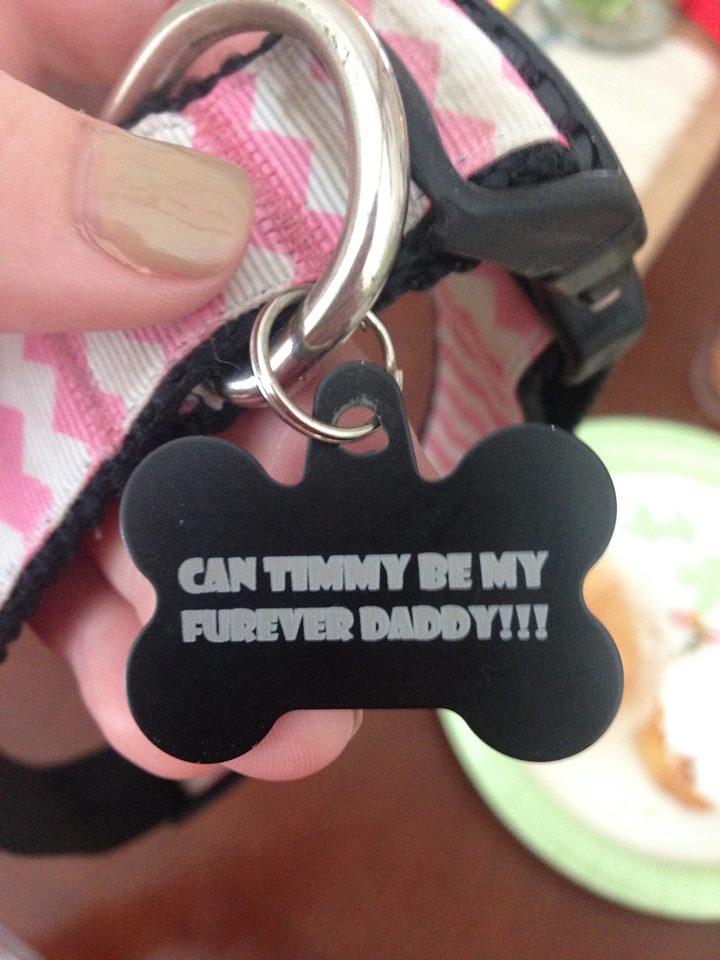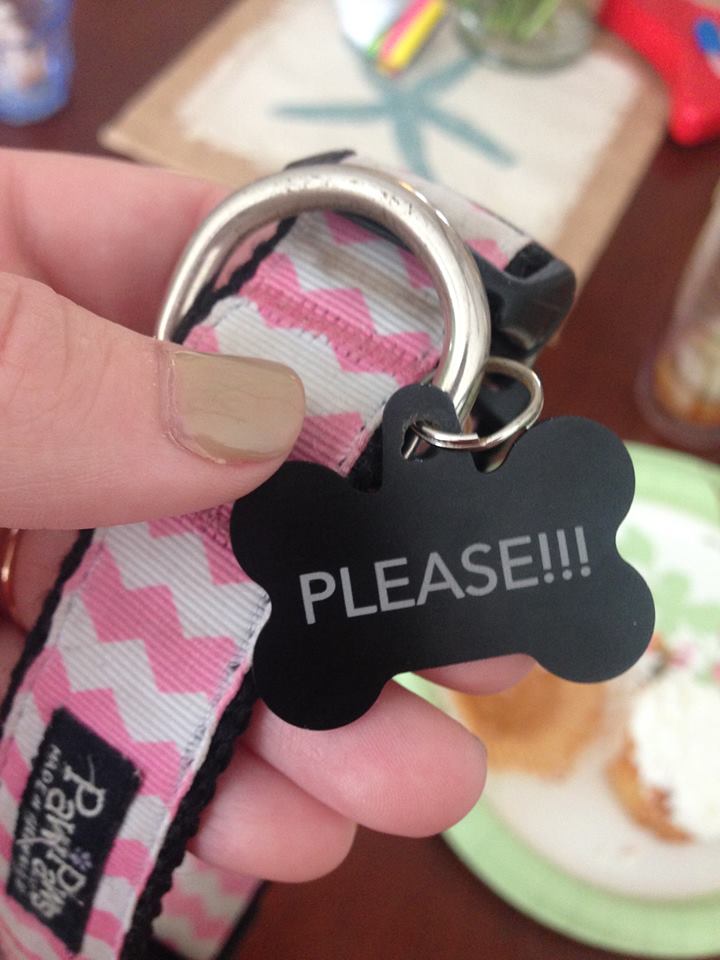 Maggie turned around to find Timmy in proper form on one knee. After accepting without hesitation, the couple started walking back to the beach house; to Maggie's surprise, her family had hung signs up and down the street for the couple, and a surprise party was waiting for the newly engaged at the house!
What a way to get engaged, am I right?
Congrats to the happy couple!
Emily
Photo Credit: Facebook, permission from Maggie Mae