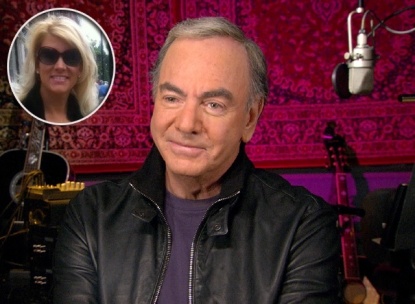 Image via Access Hollywood
Love is in the air in California (isn't it always?). Neil Diamond is engaged!
Yup, that's right. The 70-year-old singer announced his engagement to Katie McNeil via Twitter on September 7.
And although the Twitterverse isn't quite the same as shouting your love from the mountaintops, you have to admit. His tweets are pretty sweet.
"Good news coming from sunny LA/ and you're the first I want to tell/ Katie & I just got engaged/ and I hope you wish us well. Neil"
He followed it up with another tweet and a picture of his bride-to-be claiming how "love-struck" he is.
His sweetheart, Katie, produced a documentary about him in 2009. They are quite the adorable pair even despite their age difference (roughly 30 years worth of difference). It just goes to show you, it doesn't matter how old you are—you are never too old to sport the sparkly (ring, that is).
Congrats Neil and Katie on your upcoming nuptials!
What do you think? Are you ever too old to get engaged?
Nikki