Antique engagement rings are having a moment. However they are hard to customize and sometimes the setting can fall apart if fine metals were mixed in with the alloys.   If you love the look, Beverley K. offers a vast collection of vintage replicas. We asked Morrie Knopp, the owner of the company to tell us about his passion for vintage engagement rings and give us highlights of the design elements he prefers for each period, from the 1700s to the 60s. Some of the rings he offers are straight antique ring replicas, others are upgraded styles. They can all be customized in an array of colored gemstones or to accommodate the shape and size of the center diamond you want.
"I am a great student of the history of jewelry. I really study the different periods and the methods of production during the different eras. I love to add elements from nature in many of our pieces to give them a romantic and strikingly feminine feel. I go through archives for inspiration and fabricating techniques to ensure that all of our pieces are authentically inspired and produced in the same manner of those influential and masterful times. We never take shortcuts, that's why we will never use cad renderings for designing. All of our pieces start with a hand drawing to capture the intricate detail work found in the heirloom worthy pieces we create. "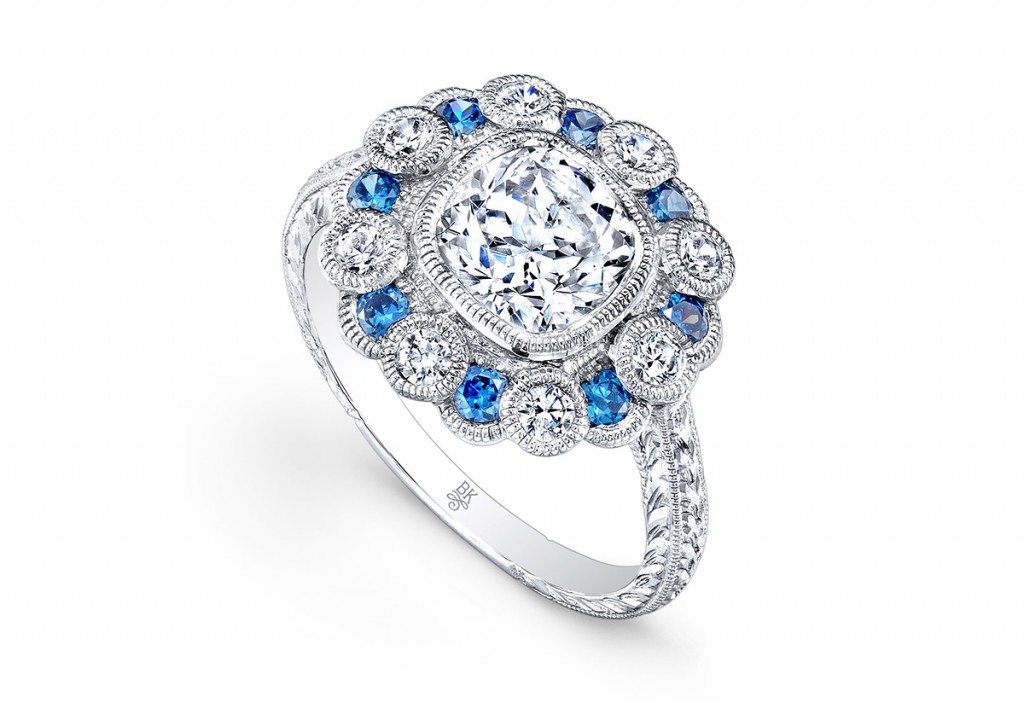 Rings were very opulent, like nature, with a regal flair. The designs were very ornate and 18k gold was the most commonly used metal.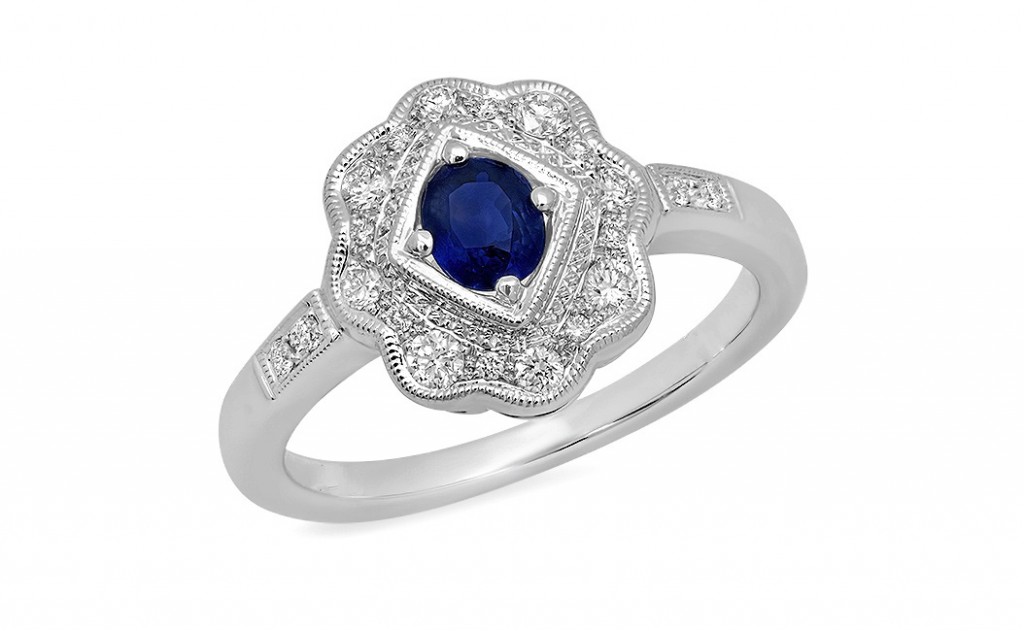 Named after Queen Victoria of England, Victorian jewelry imaged the phases of her life.  Hand engraving and filigree were widely used. Diamonds started to become the favorite gemstone in late Victorian jewelry though sapphires were also popular.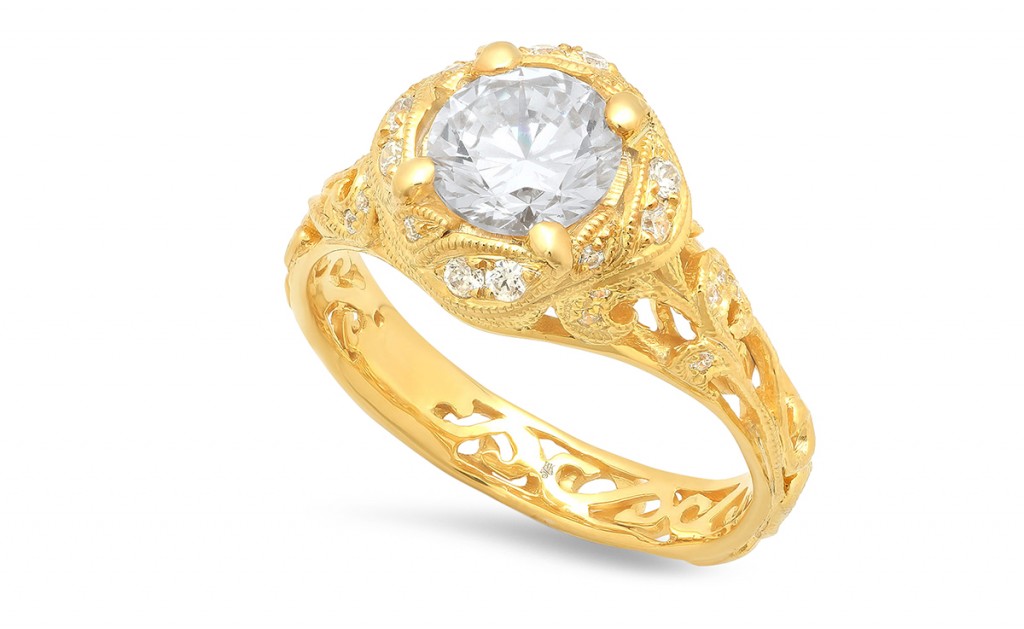 Rings became soft, mystical and romantic with flowing curves. Jewelers were influenced by depictions of nature especially Japanese nature.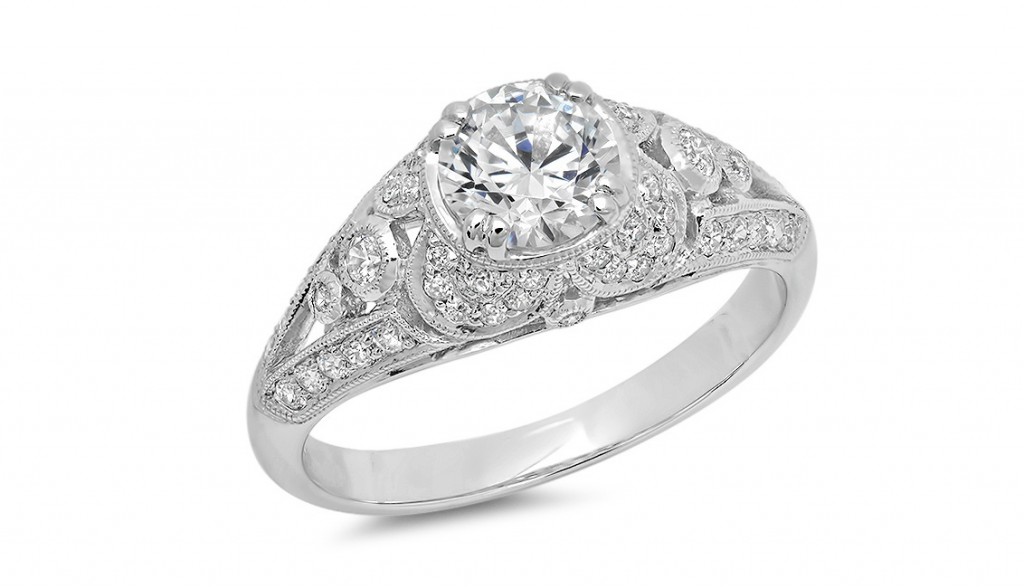 Platinum became the "it' metal. It was used in lacy looking rings featuring filigree techniques.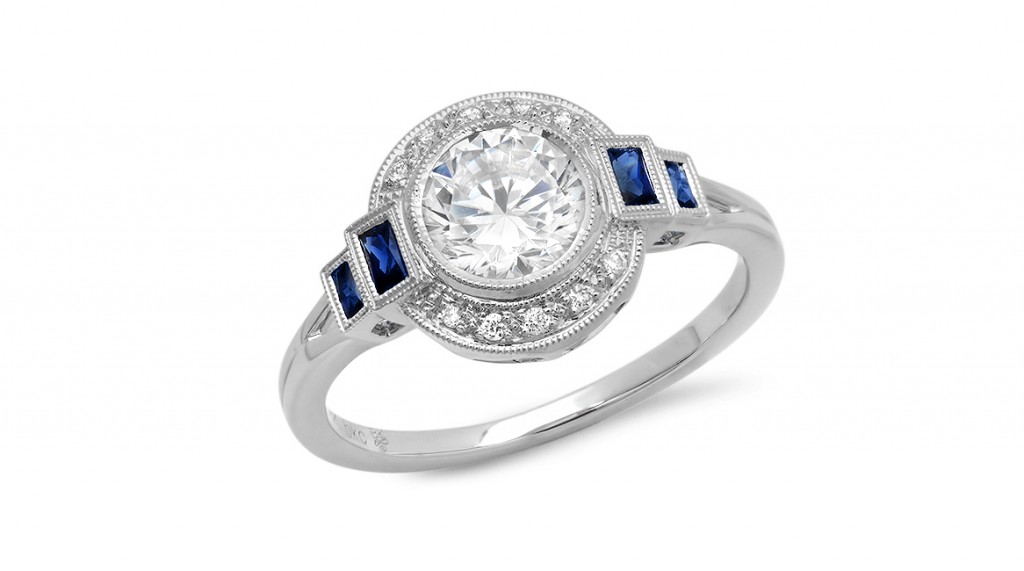 Settings styles started featuring straighter lines than previous periods of jewelry. The inspiration was architecture and cubism so symmetry was paramount as well as including geometric shapes in the designs.


Platinum and white gold became the choice for engagement rings after the post WWII ban on them was lifted as both metals were needed for the war effort. This is the era when matching wedding sets made their real debut.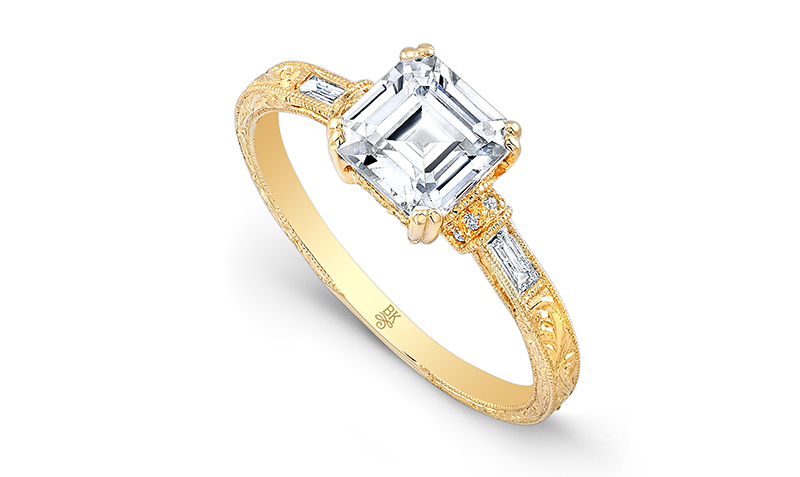 In the Sixties, engagement rings stayed simple. Yellow gold was all the rage.
All rings in this story are part of the Beverley K. Collection. Want to browse through more Beverley K. vintage engagement ring replicas? Click here.