Getting engaged involves more than simply buying a ring! One of your life's most important moments needs to be well thought out and planned. Making it perfect will pay off. Think of this as your planning check list.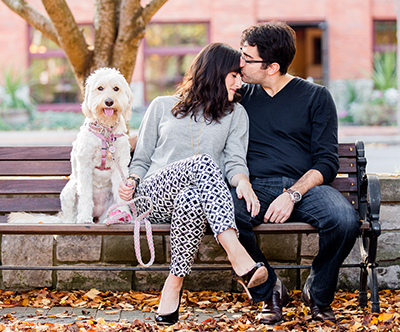 6 MONTHS PRIOR
START THINKING
Think about her preferred style engagement ring and about popping the question in a setting that will be special and meaningful for the both of you: something intimate, the place you met, the location of your first date, or something with your loved ones, or even a big public proposal?

5 MONTHS PRIOR
SET YOUR BUDGET
Figure out how much you want to spend on the ring. Does the two-month salary guideline work for you? Once you determined your budget, don't forget the 80/20 rule in order to keep both the center gem and the setting in the proper perspective. Many jewelers offer a financing plan.

4 MONTHS PRIOR
DO YOUR HOMEWORK
Learn about the elements that make an engagement ring valuable. Learn about the 4 C's and understand the numerous shapes that a gem can be cut into. Read up on the various metal choices. Make a list of trusted jewelers in your area or sites that you may wish to use.

3 MONTHS PRIOR
NARROW IT DOWN
Listen carefully to her hints on the styles she likes. Ask one of her trusted friends for input if you are having trouble figuring it out. Start to narrow down your choices in terms of designers and styles that will appeal to her. Narrow down your list of local trusted stores and start to research financing options as well as their return and exchange options and insurance packages.

2 MONTHS PRIOR
TIME TO SHOP
Start to visit your list of trusted jewelers to find out one you feel comfortable with, who has a good selection of styles to choose from, understands your wishes, will give you the time you need and can provide you with knowledgeable and accurate information on both gems and metals. Make sure they provide you with time-frames on how long it will take to put your choice of diamond or gem together with your selected setting, size the ring to her correct finger size ans add any special inscription that you may wish for personalization.

1 MONTH PRIOR
FINALIZE YOUR PLANS
Make sure you've thought of the perfect place and method for the big day. Make all the appropriate reservations and arrangements and be sure to make sure she has a date marked in her calendar.

3-4 WEEKS PRIOR
MAKE YOUR PURCHASE
Hopefully you've followed the timeline, selected her desired style, done your homework, chosen the most trusted jeweler to create the piece and understood about any exchange policies just in case it's not quite what she had in mind. Remember to insure your valuable new purchase against loss or theft.

2 DAYS BEFORE
REHEARSE AND CONFIRM
Confirm all your reservations and although it may sound foolish, practice what you're going to say during the proposal. Determine where you're going to keep the ring so that you're not fishing around in all of your pockets trying to find it while you're asking the big question.

THE BIG DAY
It's finally here! Relax and enjoy yourself. Congratulations! You've made some great choices.