Rome: The food, the wine, the history! The cobblestone streets of Rome take you back to a time before texting, sexting, Tinder-ing and Instagramming. If you're planning an Italian get away with your amore, don't miss these beautiful, enchanting places in the Roma.
The View from Gianicolo Hill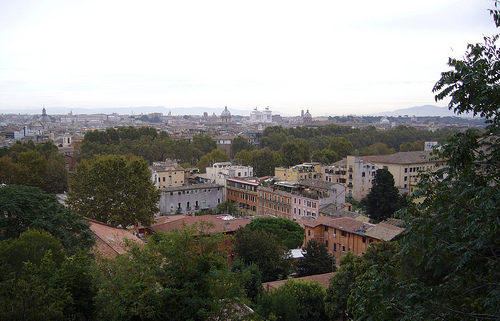 Go: During sunset or sunrise
Good for: Saying 'I Love You' for the first time
Those three little words carry a lot of meaning when said to a someone you think has the possibility to be thesomeone. So when you let it slip that you might be falling, you might as well be looking at the most gorgeous view of Rome – that's free! Pick up a cappuccino or some vino and climb up to look at the two most gorgeous view you'll ever see: the one you love and the cascading city of Rome.
Boat Tour of the Tiber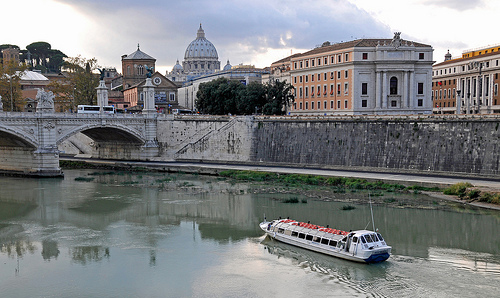 Price: Varies, check local listings
Good for: Getting tipsy and flirty with your partner
You've been dating for a while and you both know you're headed toward marriage, but that doesn't mean you forget about all of those early butterflies and sparks that made you fall so deeply in love with one another. Buy a dinner cruise and let the views of Rome and the wine take you back to those flirty days when kissing still felt new and exciting.
Go: Nighttimes during the summer
Every summer, Villa Celimontana offers free jazz music for passerbys. With plenty of restaurant choices around, take a date night away from the dog and have a night out on the town with your partner. After drinking red wine and sitting outside listening to the rhythm, we bet you'll be feeling frisky.
Trevi Fountain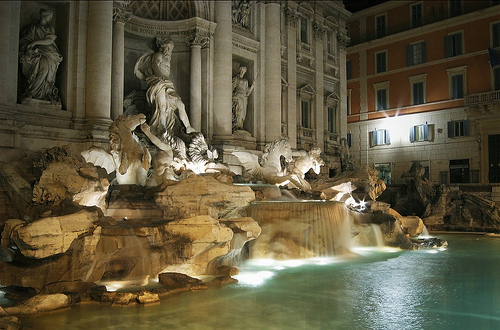 Maybe you're in a rough patch or you're hoping to get pregnant sometime soon. Regardless of what you might be struggling with as a couple, seeing the view of Trevi fountain and throwing in a few euros for good luck and wishes can be a quick, special moment for you and your partner. Make it an evening by picking up dinner at Piazza Navona , just a 10-minute walk away.
Villa Borghese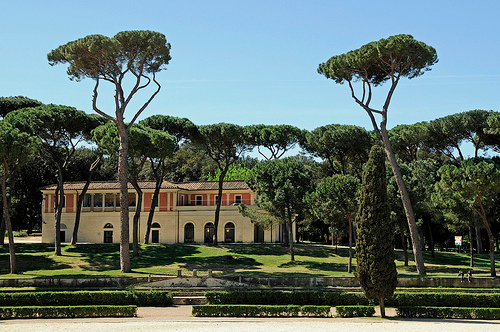 Get your couple friends together and spend the day at the heart-shaped Villa Borghese park that offers bike rentals, motorized scooters, golf carts and more! The park offers beautiful views of the city and is a favorite spot of locals to go running, stay active and celebrate with their families.
By Lindsay Tigar