Brad is proposing to Emily. These days, though, proposals are never that simple, right? Even "simple" proposals go all out.
As they pull up to a park, Brad starts playing the filmer's "favorite song". Suddenly, more friends  appear in front of the car lip-syncing the exact same tune. Coincidence? Of course not.
Brad leads Emily through the park running into friends and family alike to the tune. Everyone is dancing and "singing" along. I love Emily's reactions to some of the friends and family, who are clearly not people she sees regularly.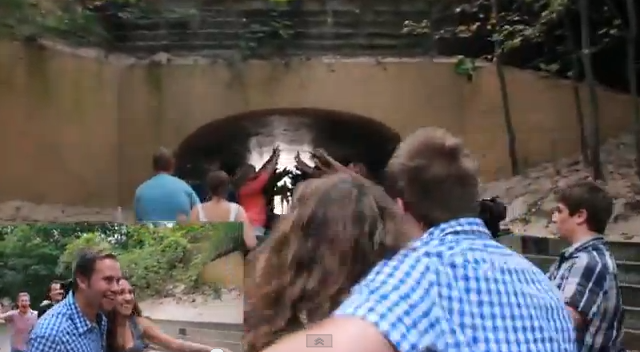 As if the LipDub wasn't enough, Emily is lead to the beach at the end of the show. There she follows a trail of letters and notes written for her. These notes contain favorite memories, things he loves about her, etc. At the very end there's a screen set up with a video from friends and family about how wonderful Emily is, and how wonderful she and Brad are together. It ends with one of her students telling her that Brad is going to put a ring on her finger, and she should say yes.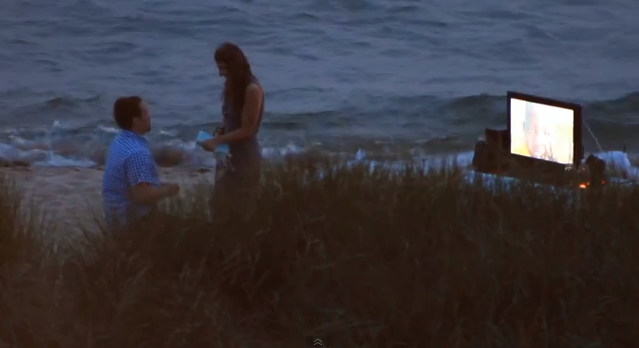 Cue amazing boyfriend, kneeling behind her on the beach. I mean… could anyone really say no after this?
This truly has to be my favorite proposal yet. It's so fun, involves everyone, and clearly shows how fabulous the couple is. I may have watched it a few times… and that may have involved a few tears as well (I'm such a sap).
Emily