Michael Kent proposed to his girlfriend, Fiona, under the Christmas lights in the capital city of Reykjavik in Iceland. What he didn't expect was for an American photographer, Jessica Bowe, to capture the picturesque moment.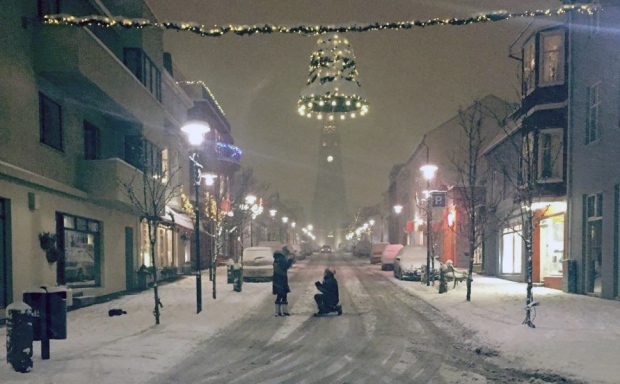 After Fiona said yes, Jessica ran up to the couple and explained that she got a picture of the magical moment. Having been outside taking pictures of the snow, she was in the right place at the right time. She generously offered to e-mail them the picture; but Michael, with shaky hands from cold and nerves, realized after giving her his e-mail that he may have put the information in wrong.
So what does he do? Takes the problem to Facebook of course! He posted, "Dear Internet. Last night I proposed to Fiona Newlands in Iceland. A random woman took our picture as it happened (we didn't know she was there). In the aftermath I didn't take the ladies contact details and I'm worried I gave her the wrong email. If we could find that picture it'd be incredible. If we can't find it, that's life I guess, I'm still very lucky."
After more than 100,000 shares, in less than 24 hours, Icelandic community website RVK Grapevine got involved and finally Fiona and Michael were put in touch with Jessica.
I guess this goes to show that the power of the internet can do just about anything. And thank goodness for that, because otherwise this couple may have never been reunited with this amazing picture of one of the biggest moments of their lives!
Emily
Photo Credit: Instagram