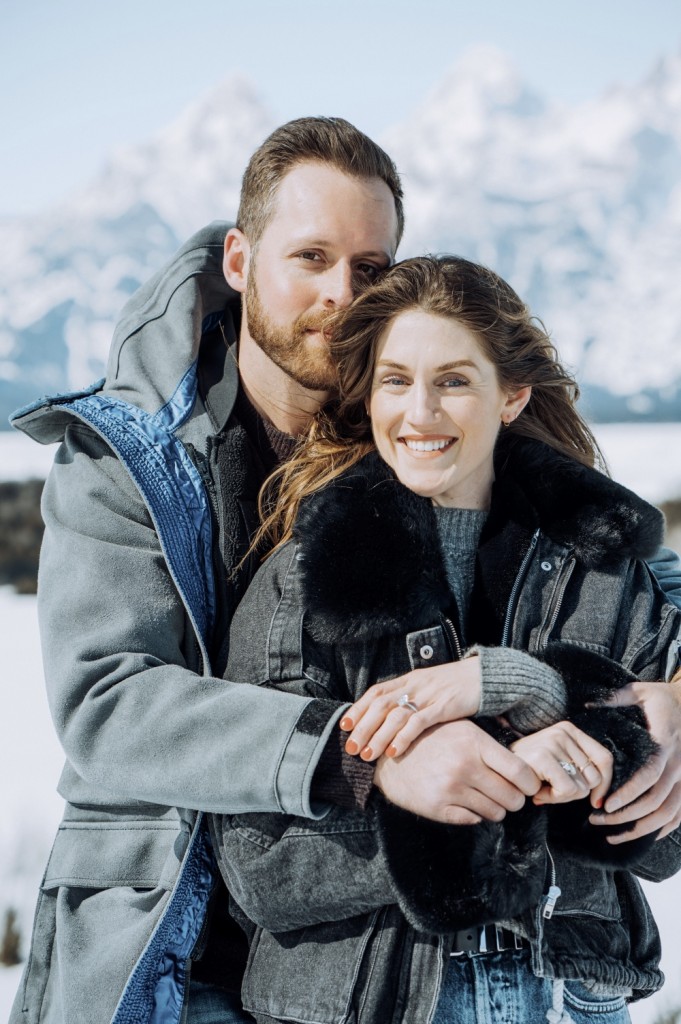 I used to be a bridal fashion editor and often saw Justin's father and uncle at market way back then.  The apple didn't fall far from the tree… Justin Alexander Warshaw  is the CEO/Creative Director of the Justin Alexander wedding dresses collection. He just proposed to his girlfriend Kelsey Anne Turchi. The couple began dating at the beginning of the COVID-19 pandemic and got engaged in Jackson Hole, Wyoming. We can expect Justin's fiancée' s dress to be spectacular.
Kelsey and Justin initially met at an event in New York City in January 2019. They did not have a first date, however, until a year later, in January 2020 following a chance encounter in Tulum, Mexico. Shortly after, the COVID-19 pandemic hit but it did not stop their relationship from growing.
"​COVID-19 allowed Kelsey and I to slow down and spend quality time together in a really difficult period," Warshaw said. "Normally, I am traveling 5 months out of the year visiting our design rooms, trade shows, clients abroad and attending international photo shoots. Instead, time was spent at home cooking, picking up new hobbies and working remotely. The situation grounded us both, together, and allowed our relationship to blossom."
Since their first date, ​the couple escaped the city by traveling to Justin's family home in upstate New York, quarantining in Kelsey's home-state of Georgia, and to South Carolina where they spent several months before returning home. In late November, they left New York City and bought a house together in New Jersey. They also rescued a puppy, Irving, named after their first date spot, Dear Irving.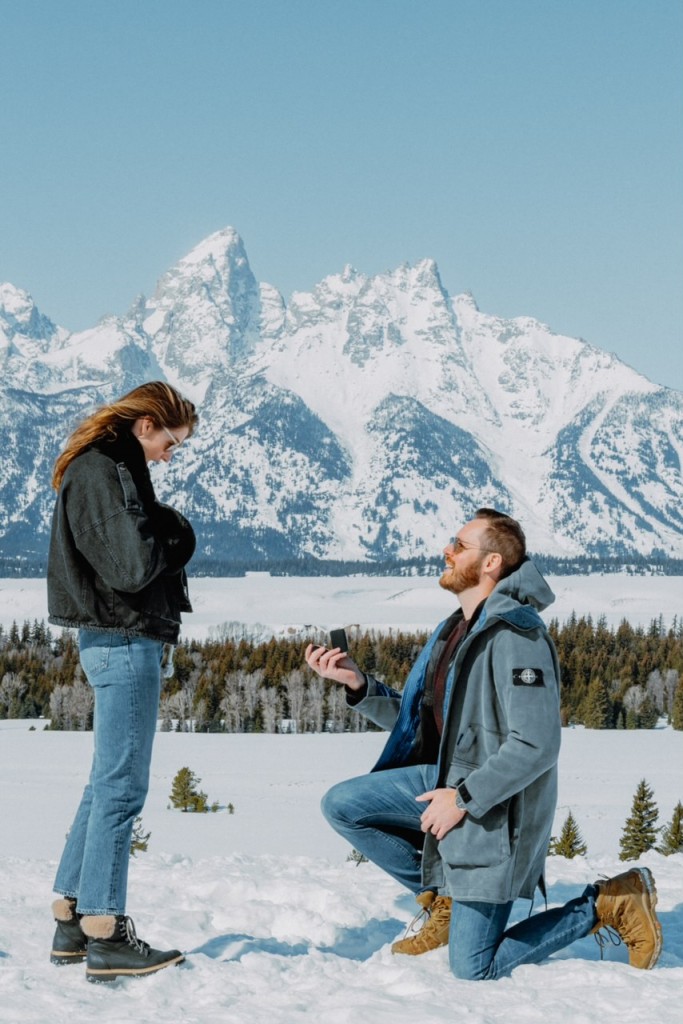 The proposal came on the heels of a romantic week-long ski vacation which included ​skiing, dinners, drinks, pampering and the celebration of Kelsey's birthday.​ ​Justin commemorated the week by bringing along his Leica Sofort camera that takes Polaroids and captured moments all the way up to the proposal.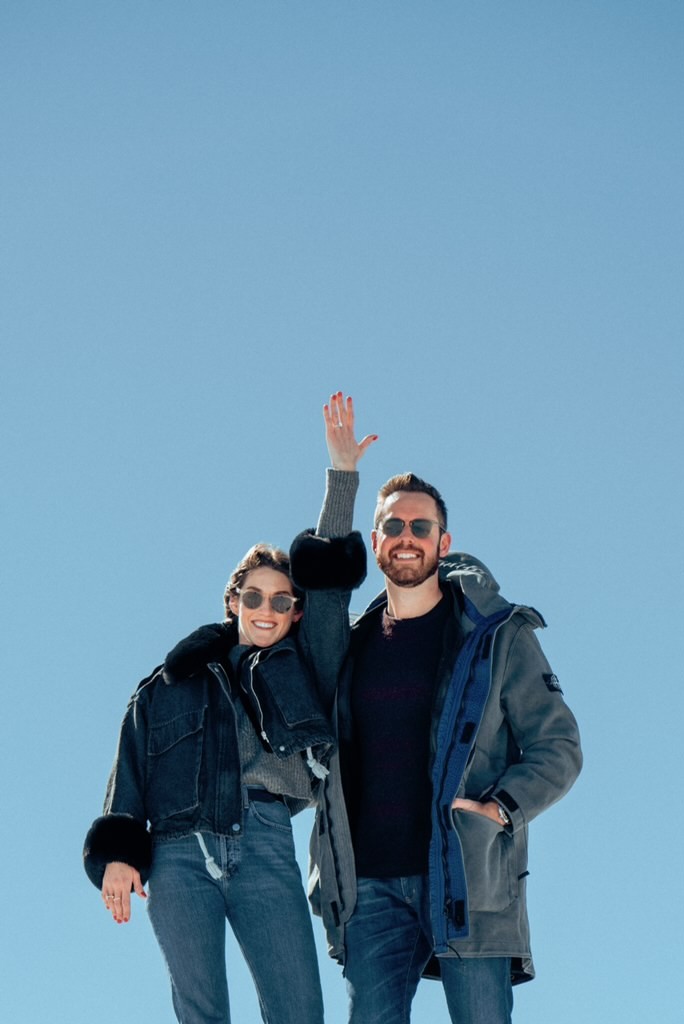 "I wanted to make the proposal special for Kelsey, so ​planning to pop the question in the charming town of Jackson Hole boasting its stunning views in the background was ideal," Warshaw said. "​I collaborated with Kelsey's family to design the engagement ring, plan the vacation and pop the question. We even arranged for her family to surprise her at lunch post-proposal and went on a snowshoeing excursion as a group. ​We will cherish the memories we made in Jackson Hole forever."
The ring is from 
Castle Couture
and is beautiful 4 ct. oval diamond set in white gold.