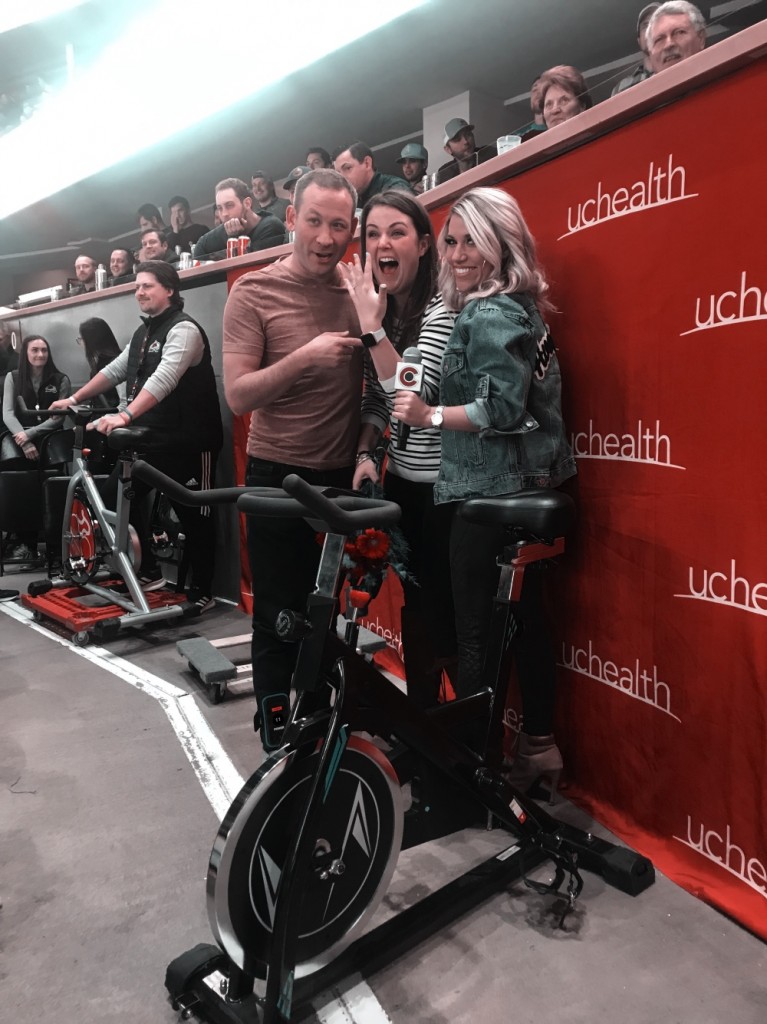 Nicole Hurdle is a Fourth generation jeweler. Hurdles Jewelry has been in business in Boulder, Colorado, since 1947 when her great-grandfather opened the store. Her Dad, Keith Hurdle, is the current owner. In addition to working at the jewelry store full-time, she works on camera with the NHL's Colorado Avalanche as their in-arena emcee. Kurt came to Hurdle's Jewelry through a referral. He wanted to find something delicate and beautiful for his future fiancé. He picked a vintage style 14k white gold design from Parade Design (Style #: R4502) that the Hurdle's team set with a round brilliant cut diamond as the center stone.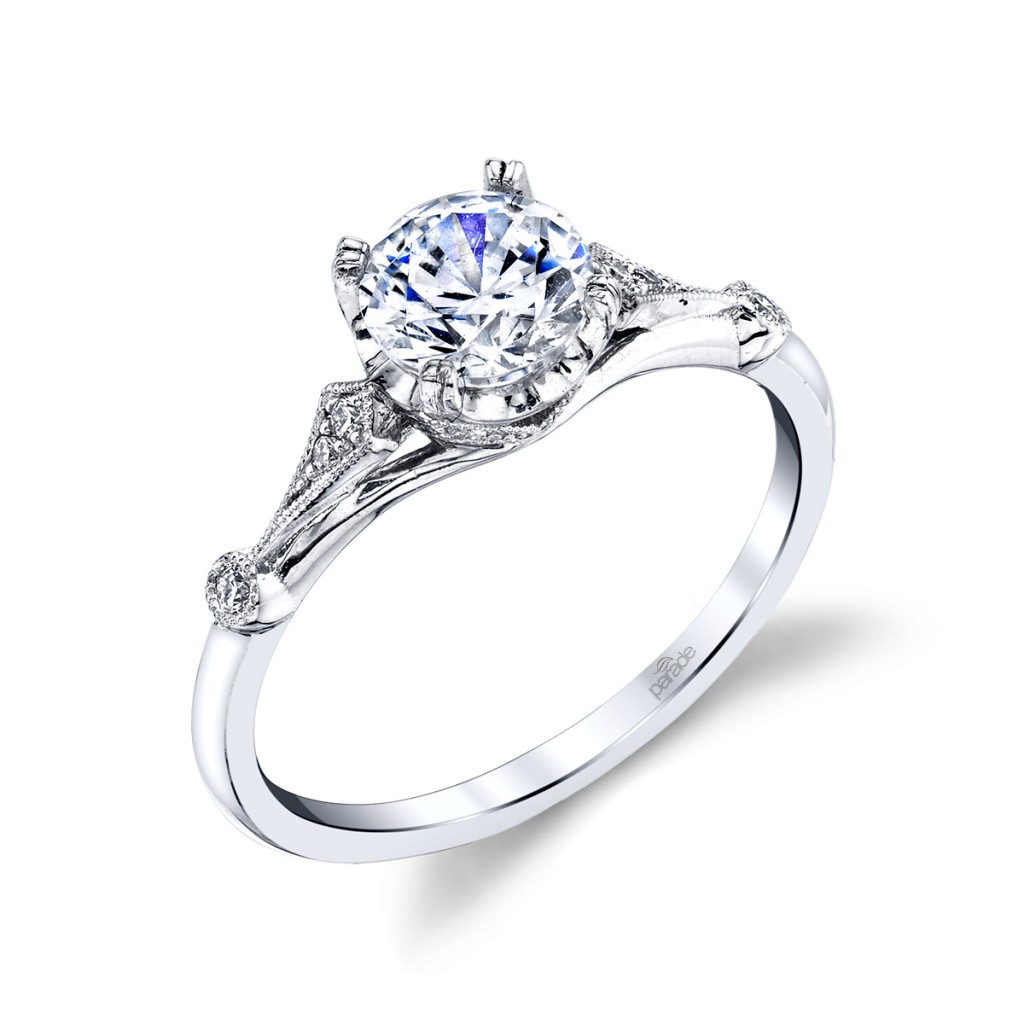 Nicole Hurdle stepped in to also help Kurt produce a fantastic proposal. With some help from the game entertainment staff at the arena, Nicole set up Kurt & Ashley to be contestants during one of the in-game promotions. The promotion included them on exercise bikes linked to an animation on the jumbotron. They made sure that Ashley won the contest so that they could distract her while giving her the prize. As Ashley was given the promotional prize by Nicole, Kurt hopped off his bike. Nicole then told Ashley there was one more thing happening in addition to the prize and pointed at Kurt standing behind her. Ashley turned back to see Kurt getting down on one knee. The sold-out Pepsi Center crowd erupted, she said yes!
To top things off Kurt's brother had arranged an entire suite of their friends and family at the game. Following the proposal, they were escorted to the surprise suite. Upon opening the door, confetti was thrown and champagne was popped. It was a night to remember for Kurt and Ashley! 
So it is safe to say that if you are planning to get engaged in Boulder, you should check out Hurdle's. They have a wide selection of designer engagement rings.
"We love working with Parade Design. We have a lot of outdoor/active people in the community who want rings that are more flush to their hand or durable in active settings, Sholdt is such a great go-to for us for these clients. We also have a lot of younger clients who are interested in a more alternative bridal feel, these are great fits for designers like Jennie Kwon, Marian Maurer, Yasuko Azuma and Jennifer Dawes. We also feature more vintage or classic designs like Beverley K and Erika Winters." Says Nicole.