Donovan & Alex
The Proposal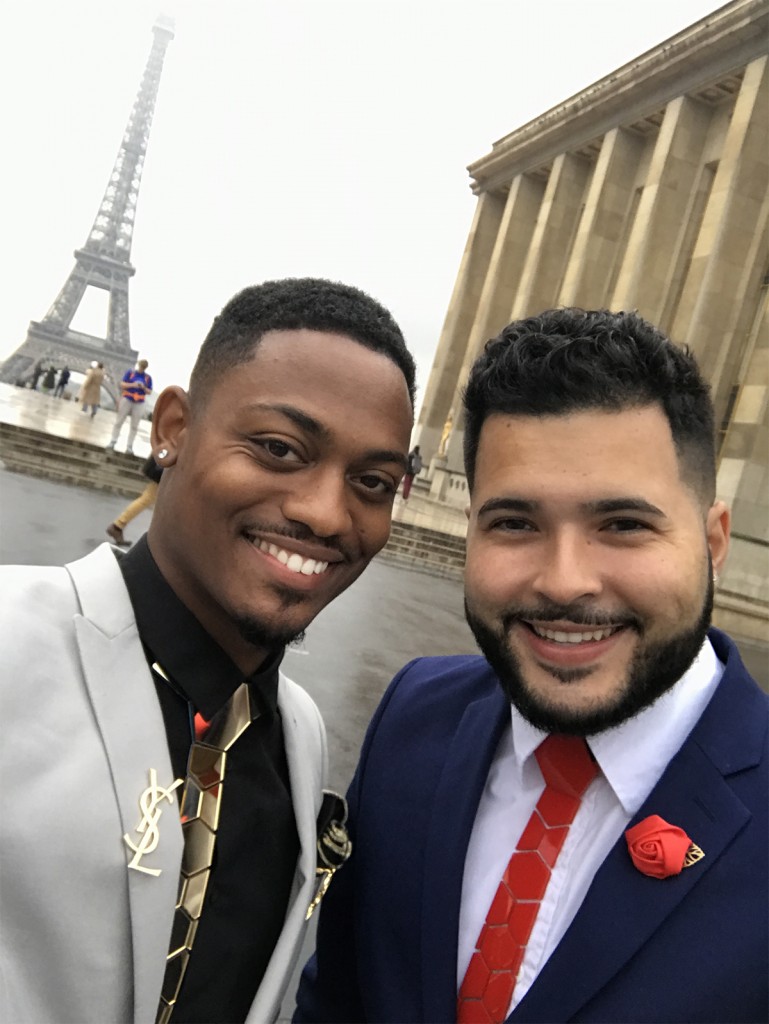 We were on our annual International Trip "Infinity Tour 2017" visiting Paris, Brussels, Amsterdam and London with our two friends. In our first country, France, I set up a photoshoot with a local photographer who would take us to five famous locations in Paris for an unforgettable shoot. When arriving at the first location (Trocadero) we were met by our photographer and a saxophone player who would serenade us with his rendition of Whitney Houston's "I will always love you." Balloons where then brought in to add the perfect touch to such a memorable occasion. In the last location (Tuileries) we were greeted by tall trees that housed a beautiful mansion in the background. The fall foliage was a beautiful reminder of our lives together on the east coast and a great indicator of our love for the fall season. Walking over to the location of the proposal, we were once again greeted by a breathtaking musical piece of Beyoncé's "halo" perform by a Parisian guitarist and violinist. The photoshoot commenced but this time our friends were added to the shoot and placed in the background.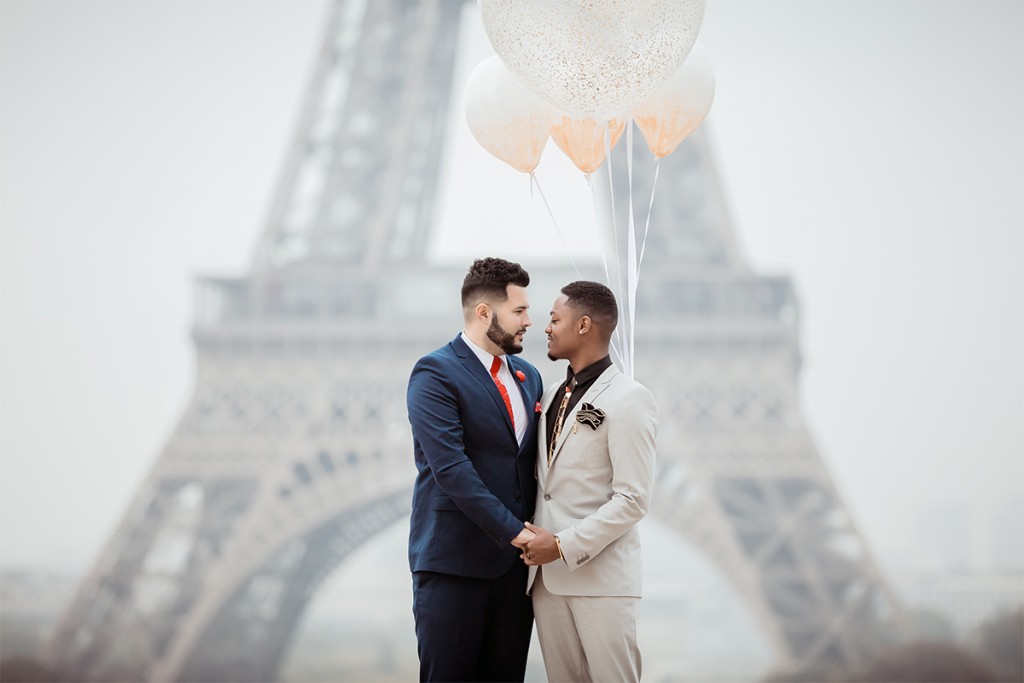 The soft instrumentals of "Dangerously in Love," whispered in our ears while I came face to face with my true love. I looked him in the eyes remembering all the reason why I love him and what brought us to this magical moment. As I motioned for him to turn around to finally reveal what was occurring I could see the shock all over his face. Our friends' shirts revealed the secret I've been holding in for over 4 months; "Our friends are tying the KNOT." Alex turned around to join me again only this time I was on my knee, a ring in hand and I uttered softly the four words, "Will you marry me?".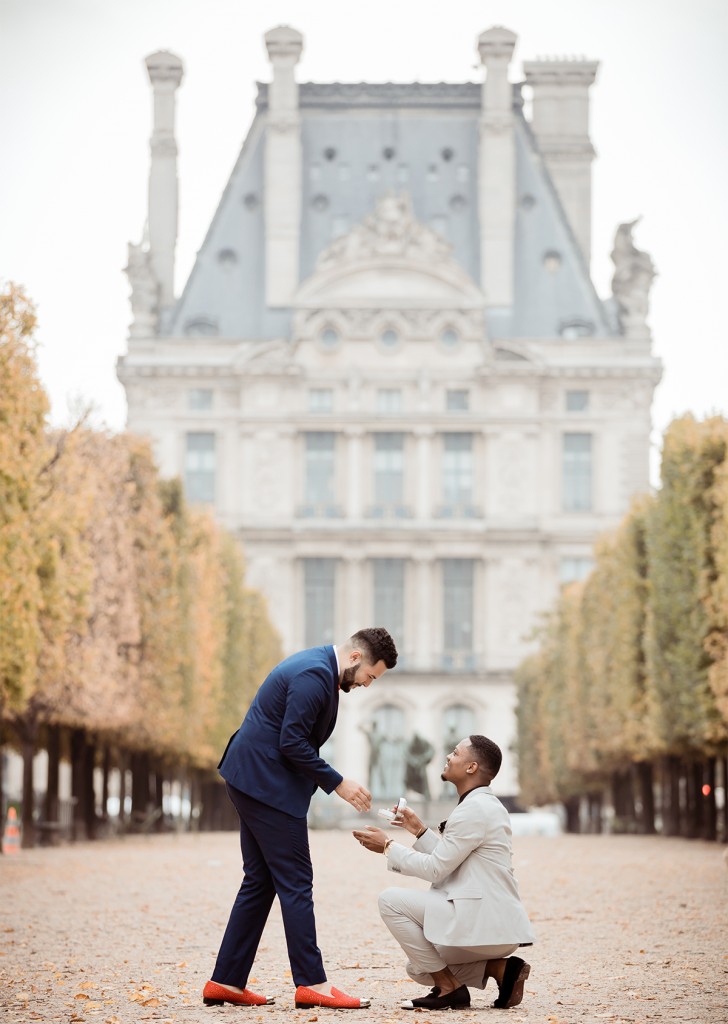 Hands in hands we are taking on this journey together as one. We took our first pictures as each other's fiancé in front of the Louvre which housed the famous Mona Lisa painting. To celebrate we visited a café and popped open a bottle of champagne. What a memorable experience this was which will last a lifetime. Wanderlust Boys "Sea the World" Infinity X Infinity.
The Engagement Ring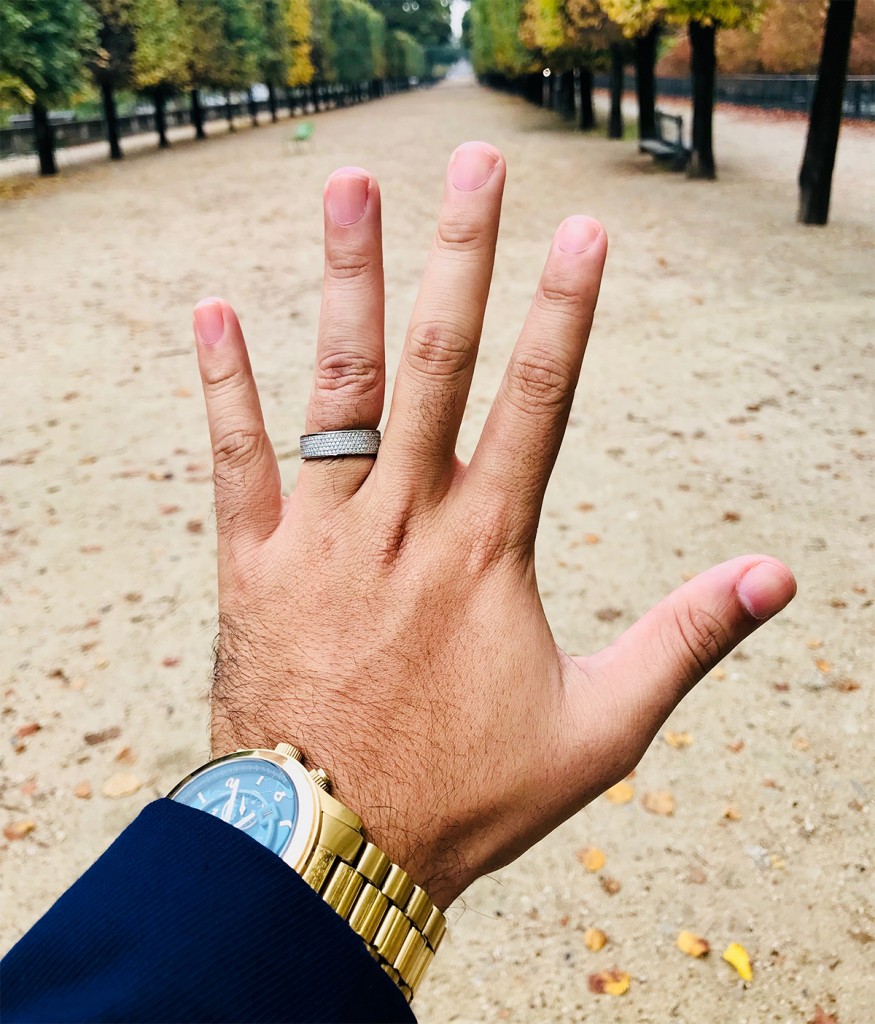 After searching far and wide for the perfect jeweler, I came across an online jewelry company (Customade.com) Not once meeting in person, this was the best online experience I have ever had dealing with something that was so personal and required so much attention. Alex and I are big on traveling and always wants to "SEA the world." We have a growing photography business (Wander Boys Photography) so I want to engrave the rings with our Wanderlust Boys logo to add a personal touch.
Photo Credit: Sasha Lanier