George & Rosalba
The Proposal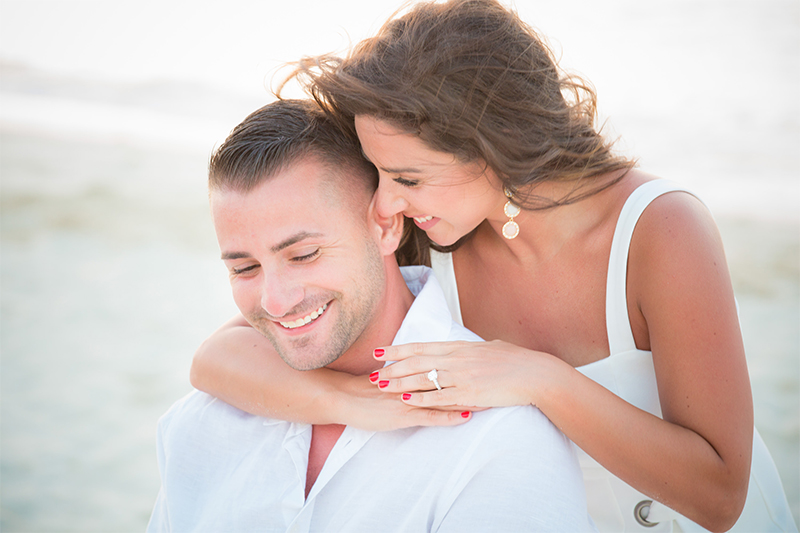 On August 1, 2017, after a long day of relaxing on the beautiful beach of Turks and Caicos, George had told me he booked a private dinner on the beach. As the time came, George and I walked along the beach towards dinner.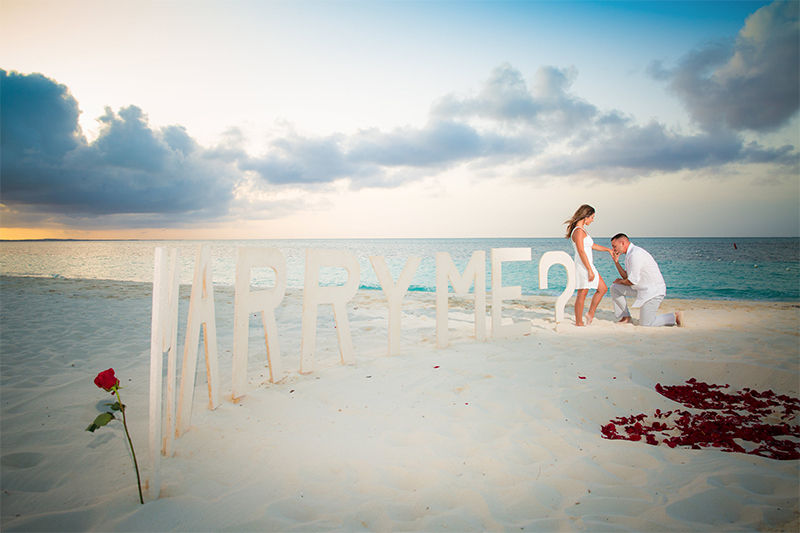 To my surprise, we were not walking towards "dinner" but our very own proposal. Nervously enough, as we were walking I noticed "MARRY ME?" backwards on these very large letters embedded in the sand. George reassured me that it was not for us and that we were headed to have dinner. As we approached the letters, I saw a large heart filled with rose petals in the sand. He grabbed my hand and pulled me inside the heart as he dropped down on one knee and asked me to marry him!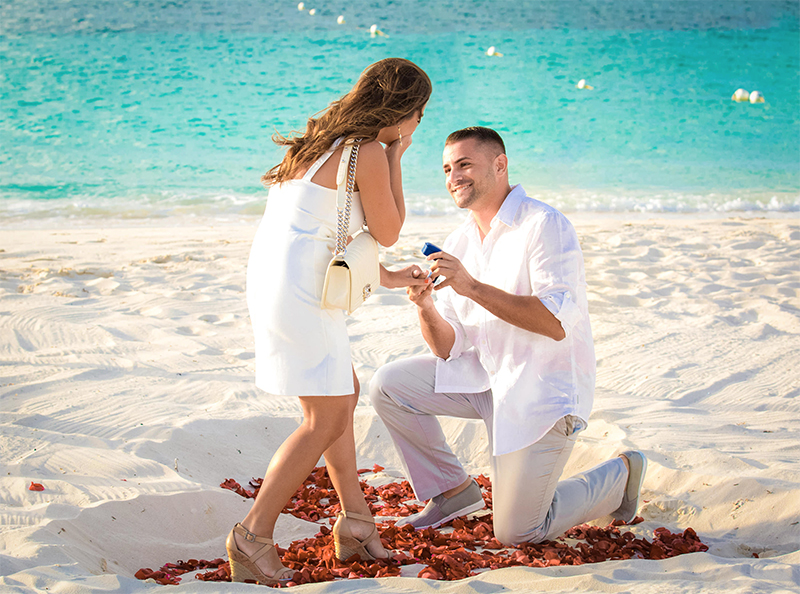 Of course I said YES! A Photographer, videographer as well as a drone were also a part of this huge surprise to capture our special moment that we will remember and cherish forever. As promised, we then had our private dinner on the beach.
The Engagement Ring
The engagement ring is from Raineri Jewelers.
Photo Credit: Paradise Photography