Mati & Preston
How They Met
Small towns and fate have a funny way of bringing people together. I was in college at a tiny university in south Alabama completing my BFA in Dance. It was a typical day for me, running to a computer concepts class from ballet, leotard still on, bun still in tact, and sweat dripping down my face. I made it with a few minutes to spare and waited at the door while the previous class was dismissing. As I was walking up, I noticed a very handsome young man, talking a mile a minute, with a crowd of girls standing around him. I was intrigued from the very moment I laid eyes on him, but too shy and overwhelmed by his flock of women.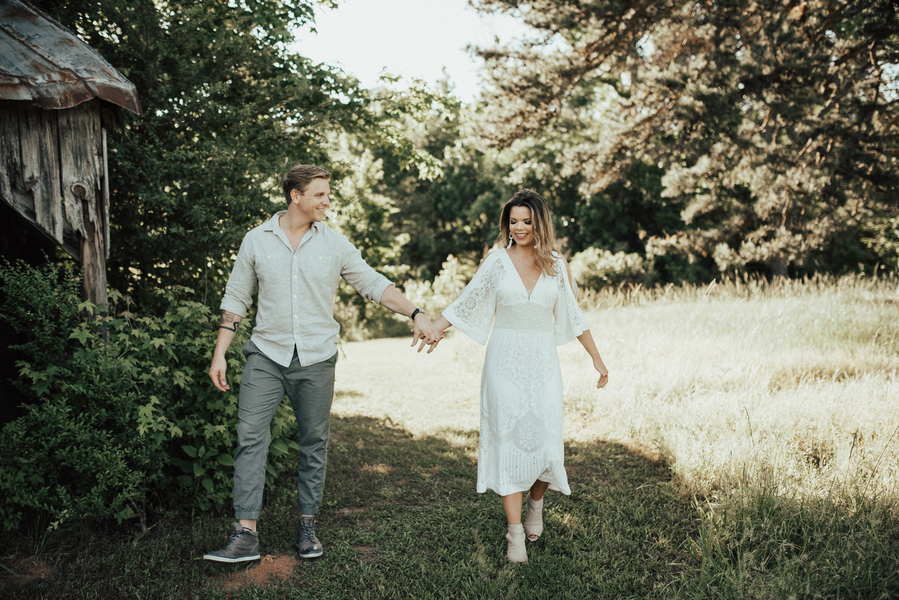 I sat down on the other side of the hall and contemplated for a few minutes whether I should walk over there. And after a few minutes of deep contemplation, I decided I didn't have anything to lose. I slowly squeezed my way into the circle, trying not to draw too much attention to myself. Of course, the young man had noticed he had gained another follower and tried to direct the conversation towards me. The only words I could muster were, "Hi, I'm Mati". The handsome young man introduced himself as Preston, a muscle bound ex-marine with a big smile and even bigger personality. And from that point on we spent every single day together.
The Proposal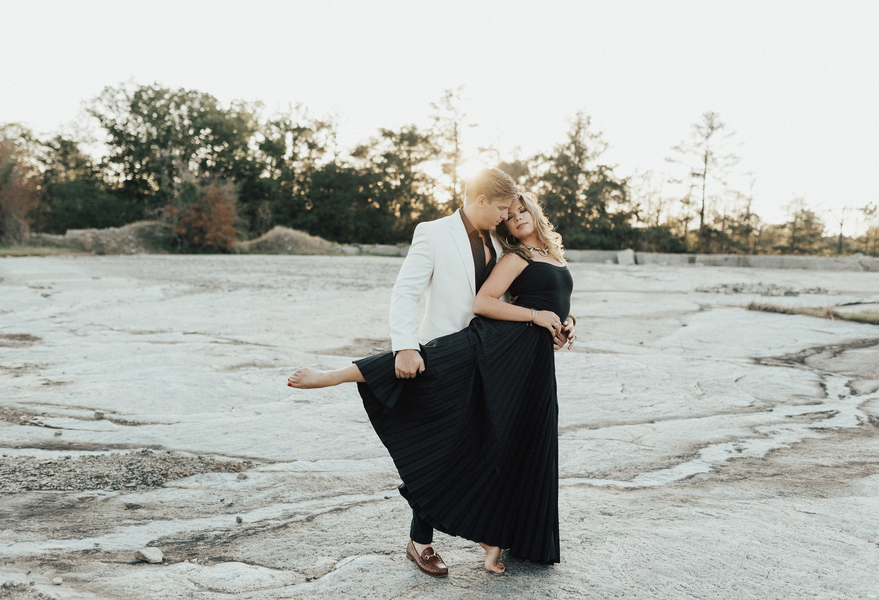 Fast forward a year and a half. I was about to leave the country to dance professionally and finish my degree in Italy. I had spent the summer in North Carolina and Preston came up to visit family and pick me up to go on a road trip. We detoured through the smoky mountains and then made our way to Nashville to join my family and make our way down to Alys Beach, Florida, our favorite spot. We knew since the beginning that we were going to get married, it always felt right and there was never any doubt (when ya know ya just know, right?). We had discussed briefly the possibility of getting engaged, but both agreed that we should wait until after I returned home from Italy. During our vacation at Alys beach with my family, I woke up one morning to realize everyone in the house was gone. My mom came home a little later and took me to get my nails done. This wasn't completely out of the ordinary, but I definitely knew something was up. When we returned home, she left and I had found a new dress and earrings in the closet with a note saying that we were going to dinner that night and this is what I needed to wear. Now I really knew something was up. I got ready and Preston came to the house to pick me up and take me to dinner, dressed to the nines and perfectly color coordinated. Now I was getting nervous. We drove to our favorite place in Alys Beach, a place we had always discussed getting married, but only a far off dream at this point. As we pulled up, there were large easels with portrait sized pictures of us throughout our relationship with lanterns lining the walk up to a staircase. At this point, I think I was more nervous than he was.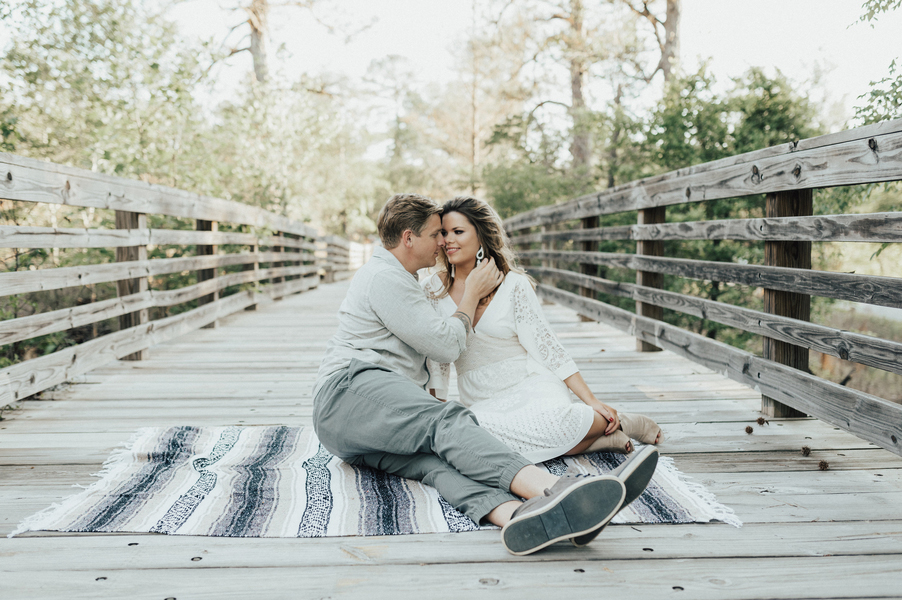 He walked me up the stairs and quickly got down one knee and proposed. I was in total disbelief. Before I could even think, my family popped out behind some bushes, his parents popped out, and a photographer popped out. Still in shock, Preston pulled out a contract that stated that we would be getting married in this exact same spot in November 2018. We then had some photos taken with the photographer on the beach and celebrated at dinner with our families. It was a day I will never forgot and the beginning of a very special chapter in our lives together. Who knew a small town in Alabama could bring the most unlikely of people, a marine and a ballerina, together to form a bond unbreakable.
The Engagement Ring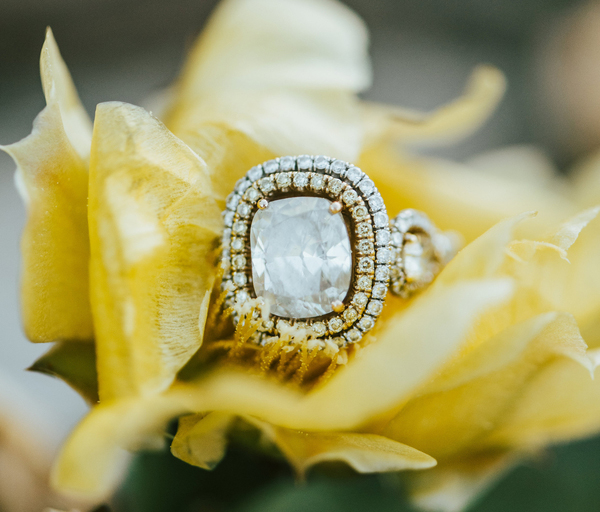 The ring is a 4 ct cushion cut canary yellow diamond with a double halo white diamond setting with accents of canary yellow pear shaped diamonds on the side. Preston designed the ring with the help of US Jewelry Factory in NYC.
Photo Credit: Sarah Bradley Photography