Joshua & Gwenaviere
How They Met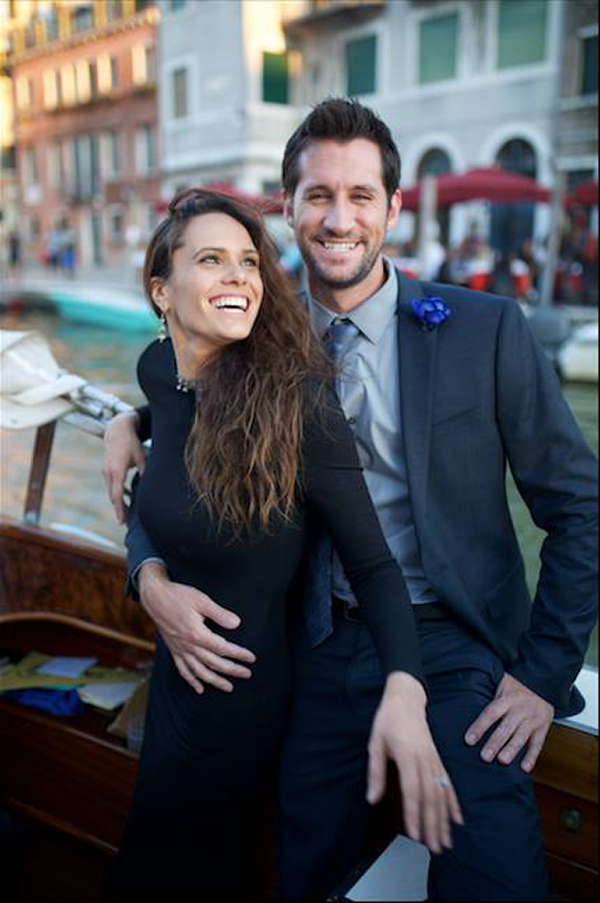 Joshua likes to tell people that we met because of Groupon!  But we really met at church.  He had been traveling through South East Asia and Europe on and off for the past four years and I was living in Colorado.  He got into a minor car accident and hurt his back.  That's when he went on Groupon to find a chiropractor.  The chiropractor, Dr. Doug Terry, went to my church and invited Joshua to come check it out sometime.  The day that he decided to visit, I was talking to Dr. Terry in the main auditorium.  Joshua politely came to say hello to Dr. Terry and he introduced us.  We were both in serious relationships at the time, and I can honestly say that there wasn't much of a spark at our first meeting. However, both relationships ended due to separate circumstances over the next four months. On Valentine's day, I got all of my single friends from church together for dinner.  We dressed up and went out to a really cool restaurant.  Joshua was invited and showed up in a suit.  That's when the spark happened.  We were with 21 of our friends but it felt like we were the only people in the room.  We've spent almost every day together since.
The Proposal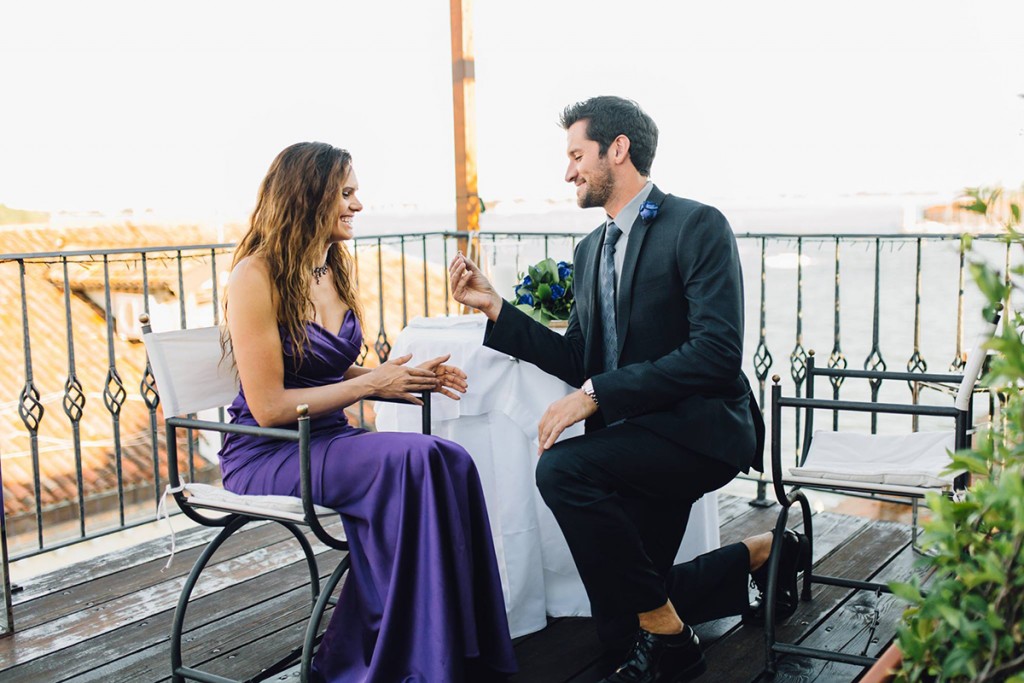 For years, Joshua Woodall had a dream to propose to his future wife in Venice. After meeting his girlfriend, Gwenaviere Doherty, he saved and planned for over a year. Three of Gwen's friends helped Joshua plan the surprise. They told Gwen that her friend Alicia, who is an amazing photographer, had won a photo contest and a free trip to Italy and was taking Gwen as her plus one. Two of Gwen's roommates decided to join the trip last minute. They told her it was one last girl's trip before Alicia had her baby. Gwen arrived at the Metropole hotel in Venice thinking that she was modeling for a photoshoot on the terrace. The whole Metropole staff was in on the surprise and helped Joshua plan and decorate the rooftop terrace overlooking the grand canal. As Gwen walked up the stairs to the roof, she heard a song that she had written playing over the speakers. At that moment she knew that Joshua was there. There he was, standing in a new Calvin Klein suit with a single blue rose… Gwen's favorite.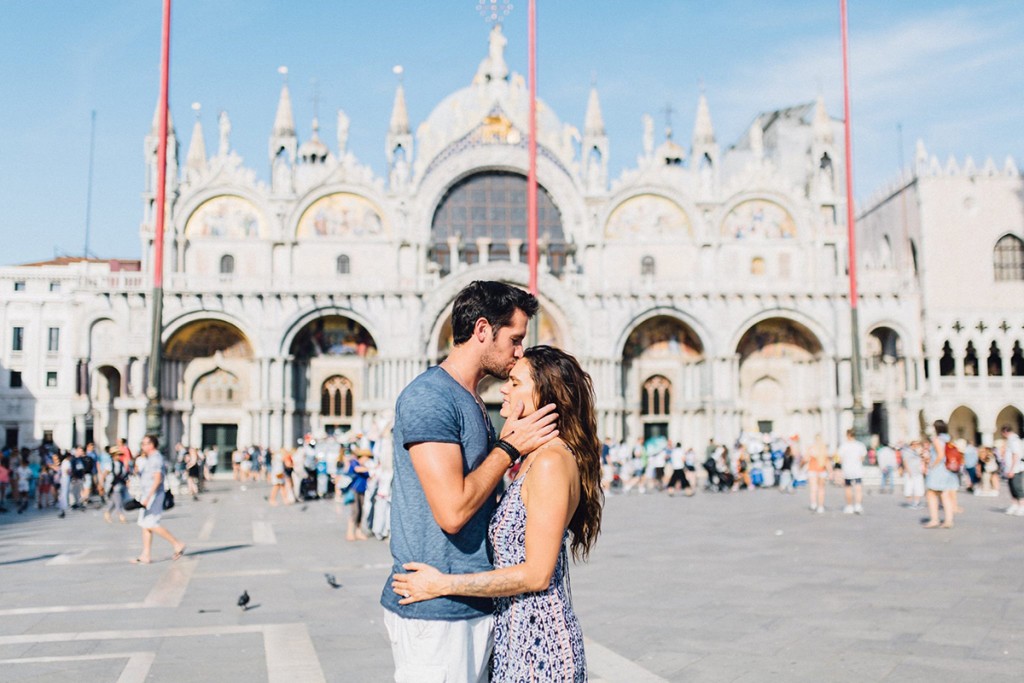 He invited her to have dinner with him as a violin player serenaded them over a six course meal with perfect wine pairings. The grand canal was filled with boats to Venice's festival of the Redeemer. As Joshua explained how much God had redeemed in their own story, he proposed to Gwenaviere with a gorgeous diamond ring from Shane Company. The center stone was her Great Great Grandmother's. That's when the fireworks started going off! For the next two days, the newly engaged couple celebrated with their three friends in the most magical city in the world. They chose to live and their biggest dreams are right around the corner!
The Engagement Ring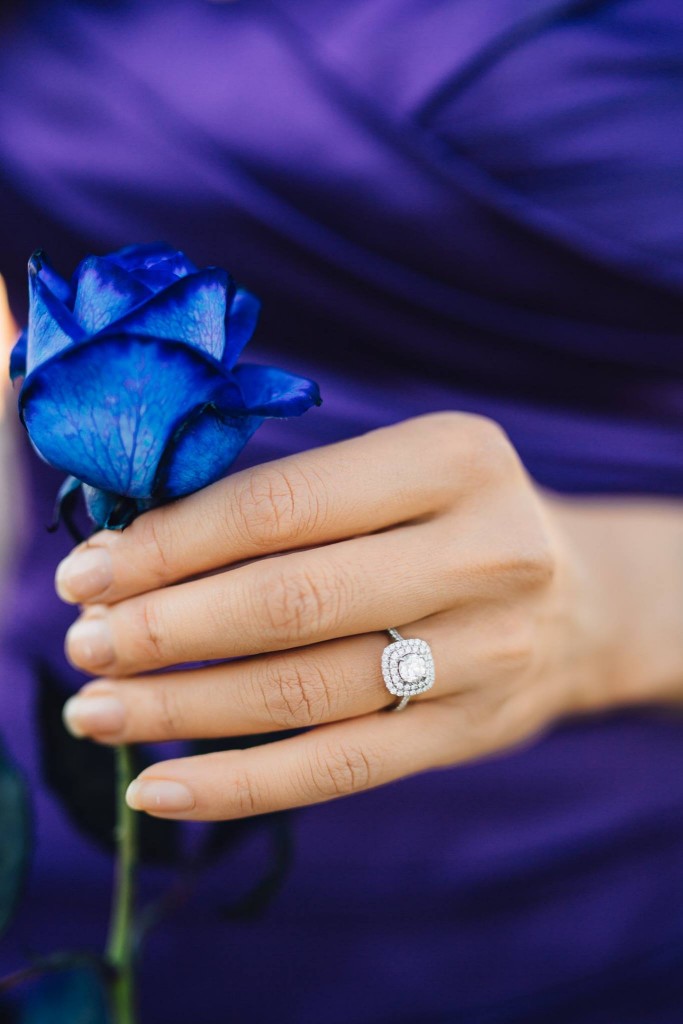 Gwenaviere is a voice actor represented through Go Voices in Denver, Colorado.  She recently did a voice over for a radio commercial for Shane Company and met the owner, Tom Shane.  She told him that she and her boyfriend Joshua were getting ready to start ring shopping.  The script for the radio ad was even about a girl getting ready to go ring shopping with her boyfriend.  It was fate.  Tom told them to visit Shane Company and they were so happy they did!  They had an amazing ring shopping experience.  The staff was so helpful and professional and they found the ring of Gwen's dreams that they were able to fit with her Great Great Grandmother's center diamond.   It's a miner's cut round center diamond with a double halo set in white gold.
Photo Credit: Alicia Lewin Photography