Elise & Andrew
The Proposal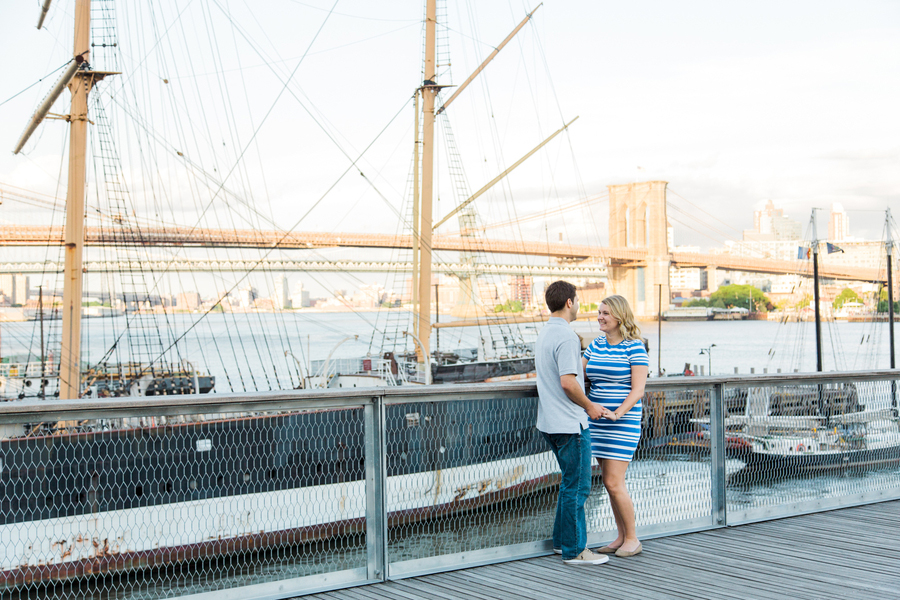 It was the Monday after Easter and my husband was a teacher so he has spring break. We decided to go out to Montauk to spend a few quiet days together. Andrew's family has a beach house there so it has always been a special place for him and has quickly become a special place for us both. On that Monday Andrew suggested getting up and watching the sunrise on the beach.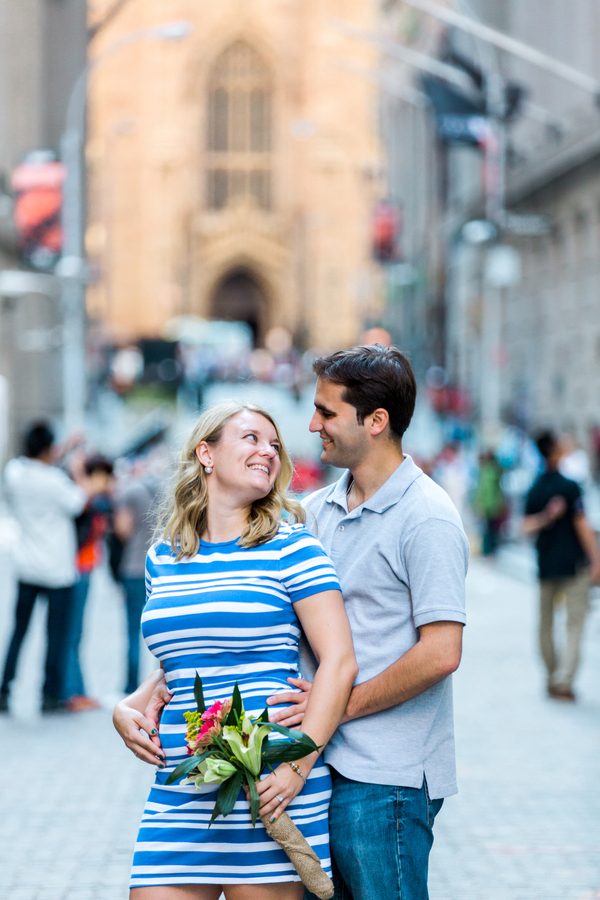 It was a bit cold since it was still April so we bundled up and went down and sat at our usual spot. It was so peaceful and relaxing since there was no one else around at 5:45am. We were sitting in the sand and just as the sun was rising Andrew turned to me and asked me to be his wife. I of course said yes! He had a bottle of Veuve waiting back at the house for us to celebrate with. He had also made dinner reservations for us that evening and had requested another bottle of Veuve for us. It was the perfect engagement for us. I do not like a big hype being made so I was so happy to have such a private time for us to enjoy together.

The Engagement Ring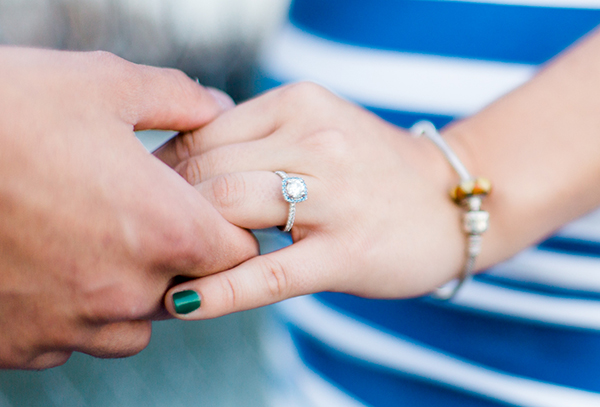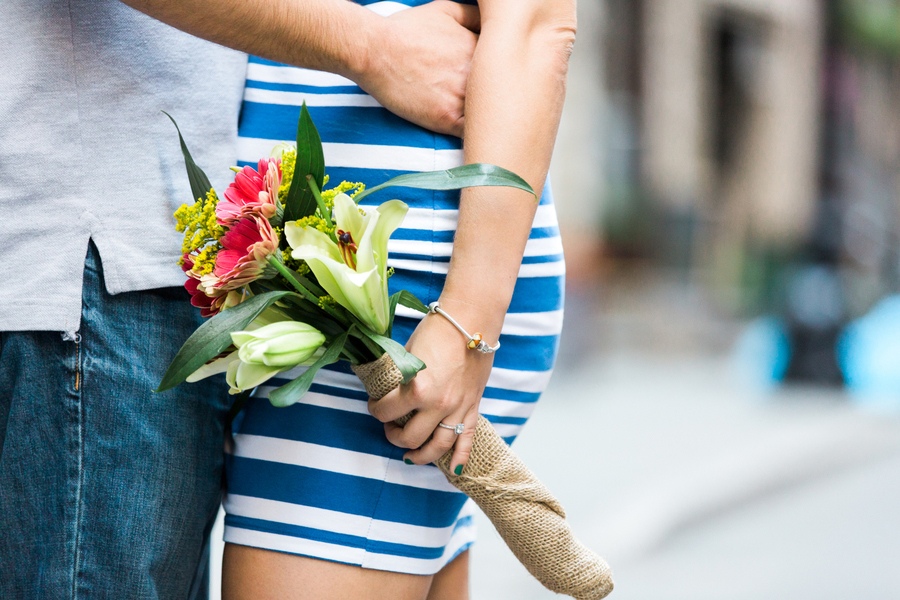 I love my engagement ring! It is a white gold band, .96 carat round cut diamond with a sapphire halo and .02 carats on the band, ten on each side.
Photo Credit: Kristina Stall Photography