Christina & Chris
How They Met
We met through mutual friends in October 2013. We went to the same college; however, did not know each other. Chris studied chemistry and physics while I studied government so our paths never crossed. We have been inseparable since our first date.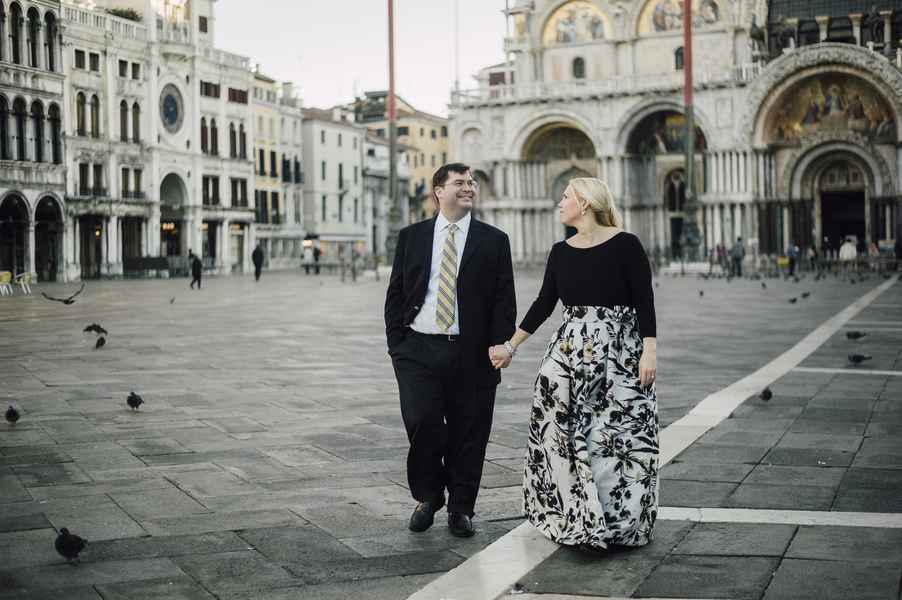 The Proposal
Chris' proposal was perfect and completely unexpected! We went to Virginia Beach for Labor Day weekend.  When we arrived on Saturday afternoon a hurricane was passing through and went to the beach to see the water during the high winds.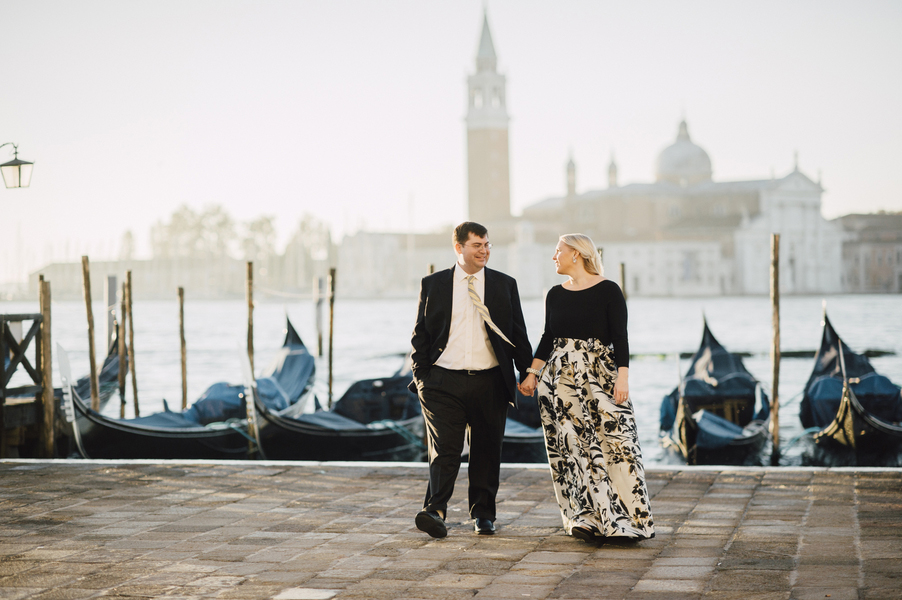 On Sunday morning Chris woke up and could not see out of his right eye.  As the day progressed his eye got worse.  Fortunately, an ophthalmologist was able to see Chris on Sunday afternoon and remove a piece of sand stuck in his eyelid from our visit to the beach on Saturday.  After the sand was removed Chris took me on a boat ride with an absolutely perfect sunset followed by a wonderful dinner at a famous restaurant in Virginia Beach. After dinner Chris took me out to the waterfront, got down on one knee, and he asked me to marry him!  I was completely surprised!!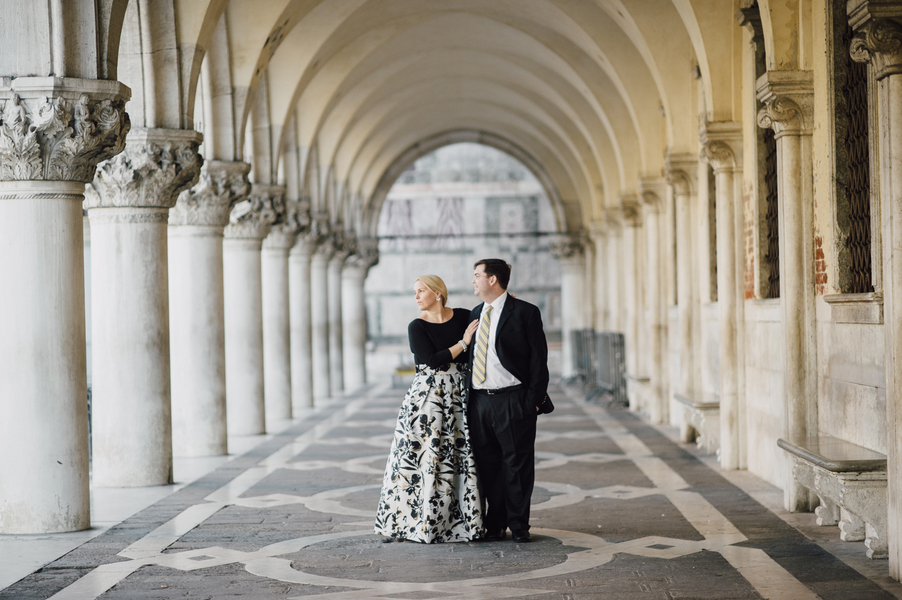 We selected Venice for engagement photos because they could not think of a better way to demonstrate our two passions: each other and the water.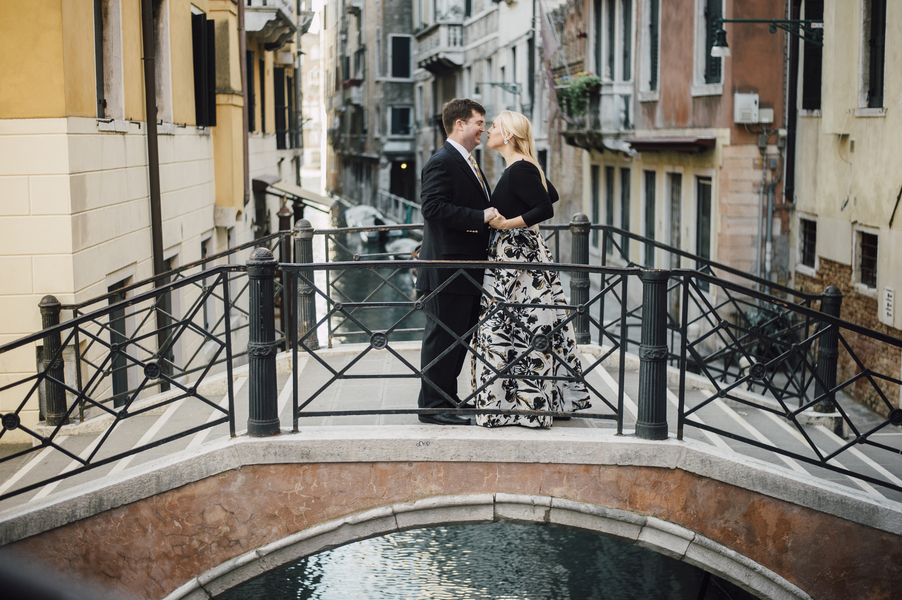 The Engagement Ring
The ring designer is Maiden Lane, Lila ring from Haywood Jewelers in Smith Mountain Lake, Virginia.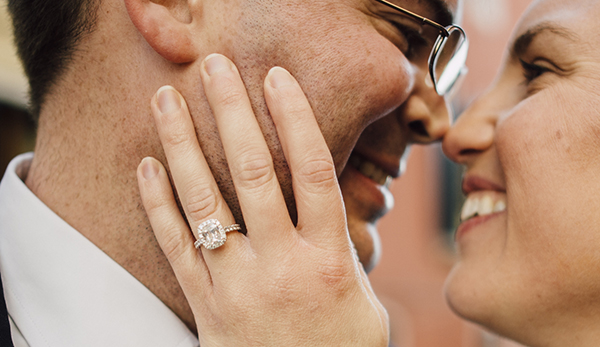 Photo Credit: Serena Genovese