Sandra & Chris
How They Met
Sandra and I met at her hometown of El Paso, TX, after the Army posted me to Ft Bliss, TX, which abuts El Paso. My brother had already been stationed in Ft. Bliss for a while and knew all the ins and outs of El Paso.  I went to mass with him one Sunday where he usually went and that is where I met Sandra.  I deployed two months after meeting her. Upon my return, the parish was having a baccalaureate mass that weekend. Since I was graduating with my Master's degree, I asked Sandra if I could also attend, to which she said yes.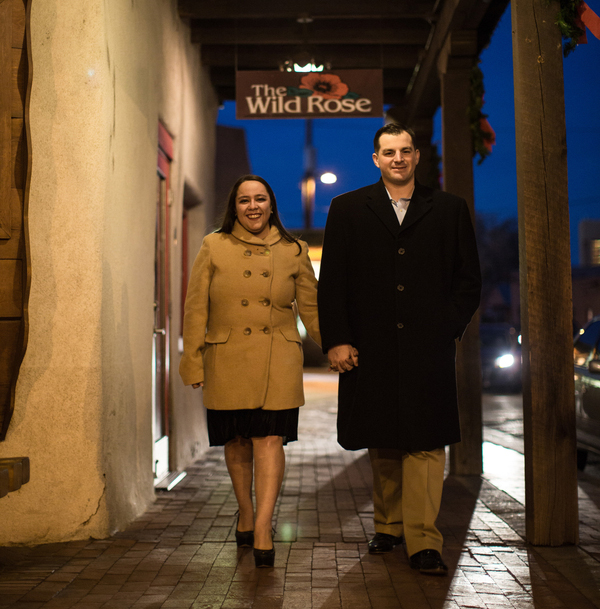 Sandra was also graduating and while waiting for mass she offered to attend my hooding ceremony that week. On the night of the hooding ceremony we started to get to know each other and everything just evolved after that. I can't really point out the specific moment I fell in love with her.  Over time, seemingly every little, unremarkable thing made me love her a little more and suddenly I was dating the woman I wanted to spend the rest of my life with.
The Proposal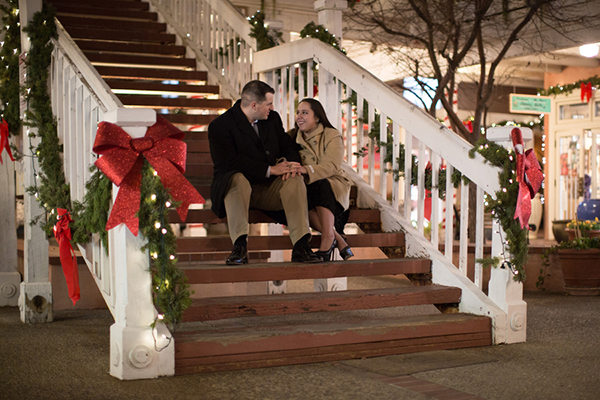 Sandra would drop hints about things that she wanted in a proposal, including her wearing a dress, and the moment being photographed. I knew that getting her to wear a dress would be one of the hardest parts. I  figured that dinner for our anniversary was a good enough excuse. I explained away the photographer by saying that I had gotten the photographer as our anniversary gift because we did not have many pictures of the both of us (which is true–we did not).  I cannot take credit for that, though.  I had no idea how to explain away the photographer.  Our photographer, Matt, suggested that I tell her the shoot was a gift, and it worked perfectly.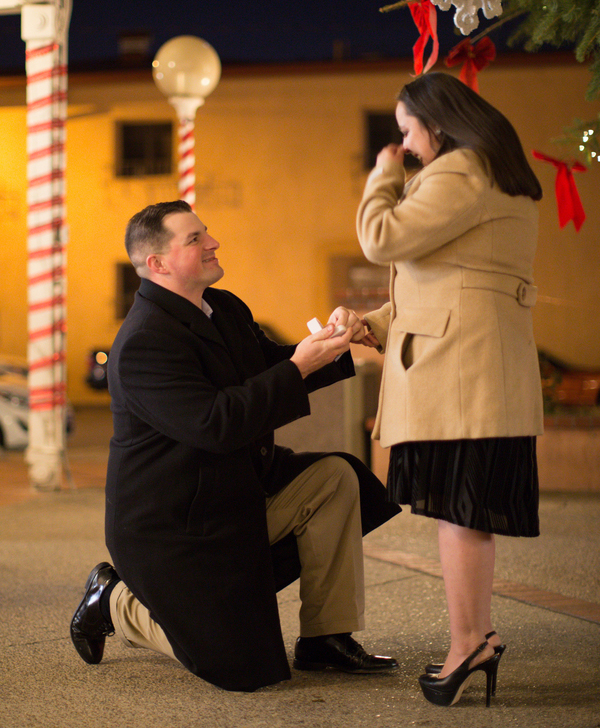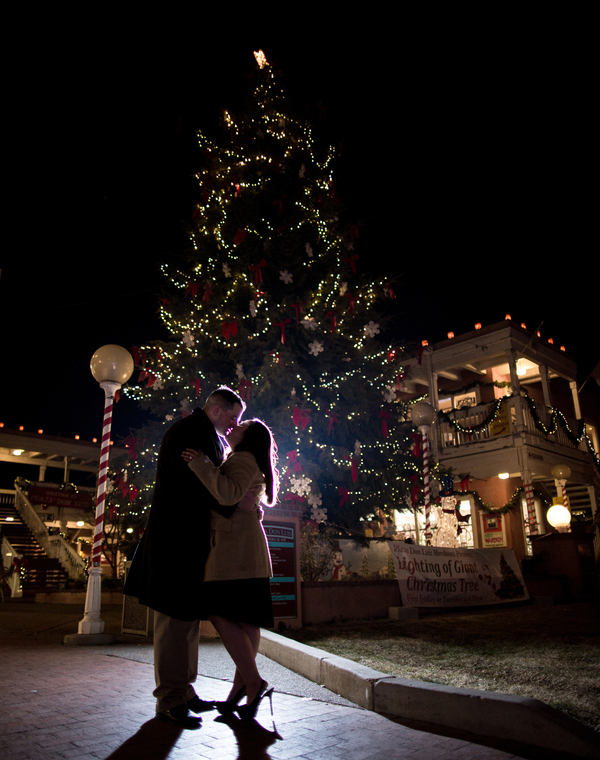 The Engagement Ring
As I started my search for the perfect engagement ring,  I went to two nationwide chain jewelry stores and wasn't really impressed by their rings.  I decided to go to the local family-owned jewelry store and spent about an hour and a half with one of the salesmen, Raul,  and Sandra's best friend, Marissa.  Marissa knew what type of ring she wanted–first preference was a halo, and second preference was a 3-stone setting.  Raul asked what Sandra did for a living.  When I told him Sandra was in medical school, he strongly recommended that I get her a halo ring setting because medical personnel can wear them under their gloves without the gloves tearing.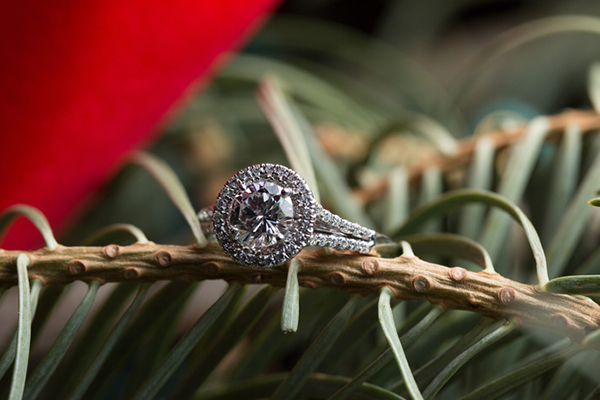 I found a halo ring that I liked, but I didn't like the diamond–it was too dark.  I came in knowing that the most important of the 4 C's to me were clarity and color.  I could budge on carat and cut.  I found a solitaire ring whose colorless diamond blew me away.  I had the jeweler put that solitaire diamond in the halo setting, and voila I had myself the perfect engagement ring. I am not sure of the designer of the ring, but I was very happy seeing Sandra's face light up at the ring I had picked out.
Photo Credit: Matt Blasing