Seth and Nicole met on a great outdoor adventure. Nicole was repelling down the cliff in the canyon when she lost her footing, and Seth had to catch her going down! They didn't know each other until then, and that's when it all started.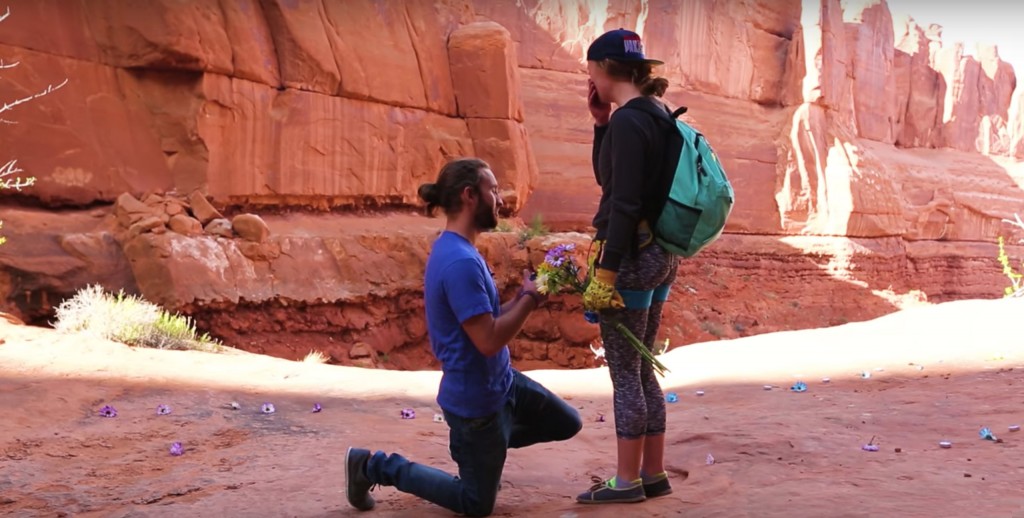 A year later, the couple takes a trip back to the beginnings, and Nicole had no idea what Seth had planned for her. As she is going down the rope, she notices flowers and candles. She realizes something is up, but it's not until Seth is on one knee that she breaks into tears.
Watch the video of this great adventure proposal!