How They Met
I was working with Jedidiah's cousin at the time and we had become pretty good friends. One night while we were hanging out she told me she had the perfect guy for me to meet. I at the time was not interested in being in a relationship at all. With out my knowing his cousin and her dad set us up to meet one night, very casual. I admit when he walked in I thought he was absolutely adorable and I did show him a little interest. I played hard to get for about two months determined to give up men and relationships for a while, but he was very persistent. I finally caved and had a coffee date with him, we sat there for hours talking like we were old friends, I knew then that this could be something amazing.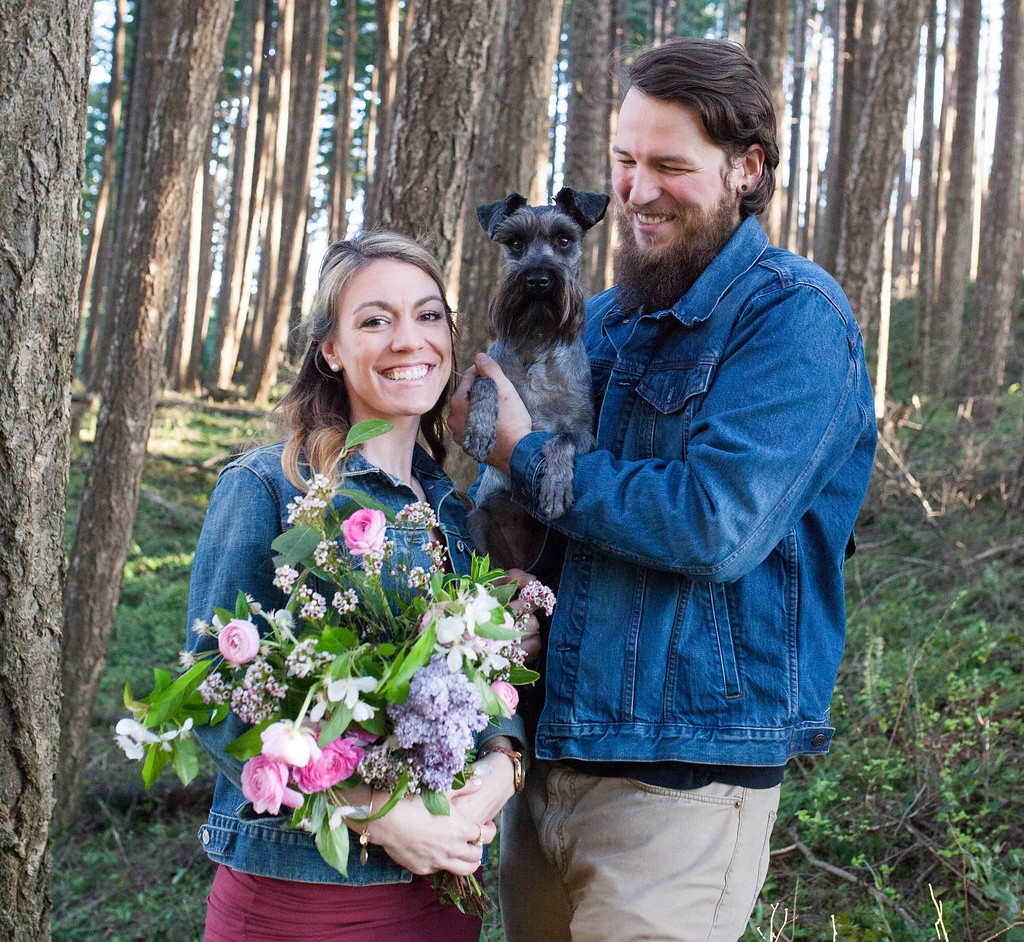 The Proposal
Jen and Karra had been putting together this photo-shoot for a couple months. I thought there was no better way to propose to the woman I want to spend the rest of my life with than on another one of our adventures and a photographer to document the whole thing. We are new to the area so we had never been to Wind mountain before or even made it to the Gorge so we did a lot of research on Instagram and Pinterest. I knew when I saw that cliff over hang that was where I would ask Jennifer to marry me. I also knew Jen was making some mugs for us to take a coffee shot or two. So, I used this to my advantage. I bought a mug back at Christmas that Jen had her eyes on. It was vintage looking and had the letter "B" on it, being that she will be a Brightwell and collects mugs it seemed perfect. We didn't find the cliff until our way down the mountain and I had proposed but I think it worked out perfectly anyhow.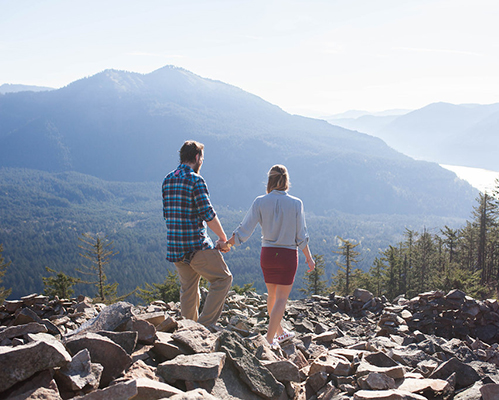 After many efforts to find this cliff we saw online we decided to find a flat spot and take some pictures with the coffee mugs I had made and head back down the mountain. We finished up those few pictures and Jed says actually I have something for you and I think this would be a good time give it to you. He pulled out this mug I totally wanted to buy back at Christmas but never did. Sweet gesture I thought, but then he got down on one knee!! He said "to say Yes to this mug you have to first say yes to me". "Will you marry me?". In complete surprise I just dropped to my knees and kissed him, not even sure I even said the words Yes. Just let the kisses speak for me.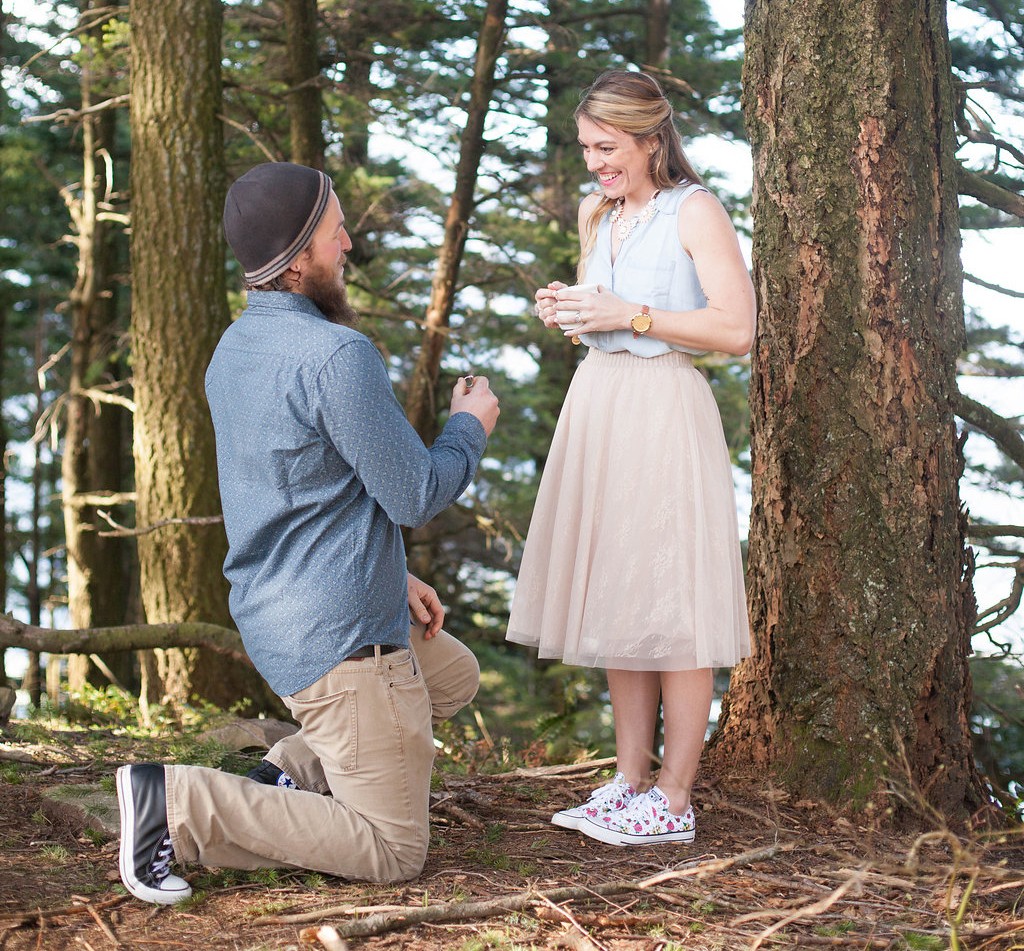 The Engagement Ring
It is white Gold band with a twist and on each side of the center stone there are 3 smaller stones that shape a hidden mickey or to me a heart. Also, when you look at it from the front or back the twist in the center make it look like the setting is in a rose.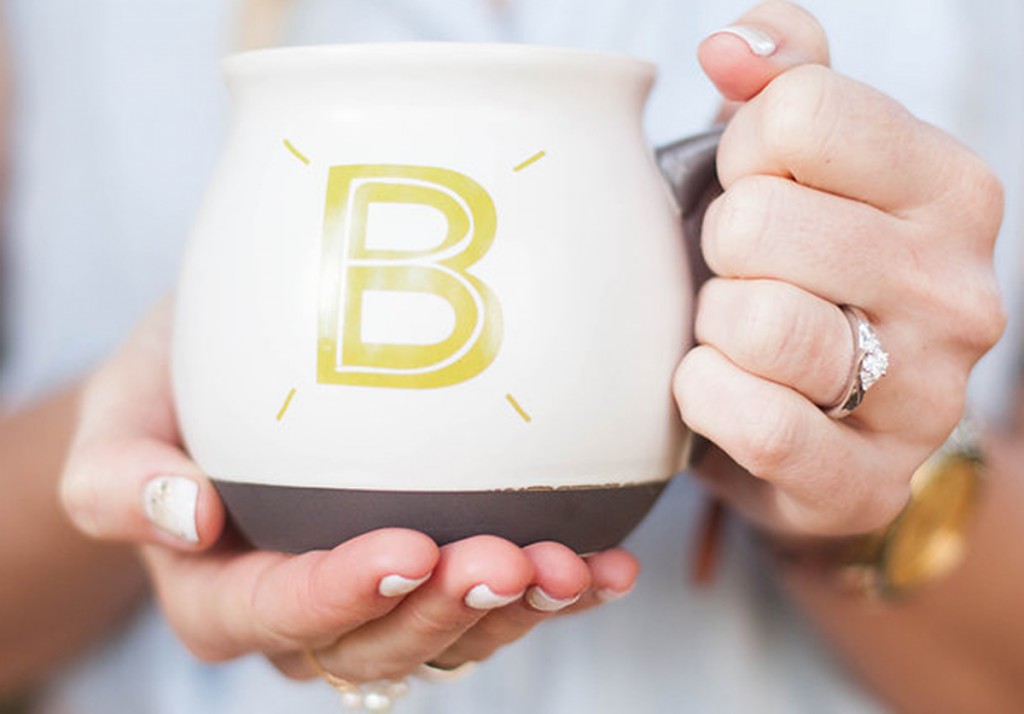 I knew I wanted it to be white gold and have a twist in the center. When I saw this ring I thought it would just look beautiful on her hand, also the 3 smaller stones on the side resemble a hidden mickey. Disney was our first vacation we went on together, so it is kind of special to us and it sold it for me.
The Photographer
Karra Tipton, Karra Leigh Photography, @karraleighphoto
"My session with Jen and Jed was planned as just a couples shoot. They just recently moved to Washington and I have been friends with Jen since high school so it was intended to just be a fun shoot after a quick little hike. We made our way along the Columbia River Gorge and hiked up to Wind Mountain and the views were so stunning. Jed never told me he was going to be purposing to Jen on this shoot, so it was really exciting to me as the photographer as well! I loved that it was all a huge surprise and that there were personal touches that were included in the proposal (a coffee mug!) I cannot wait to see Jen as a bride and I am so happy for the two of them!"