Looking for a creative Las Vegas proposal idea ? This couple got a little help from Magician Greg Devereux!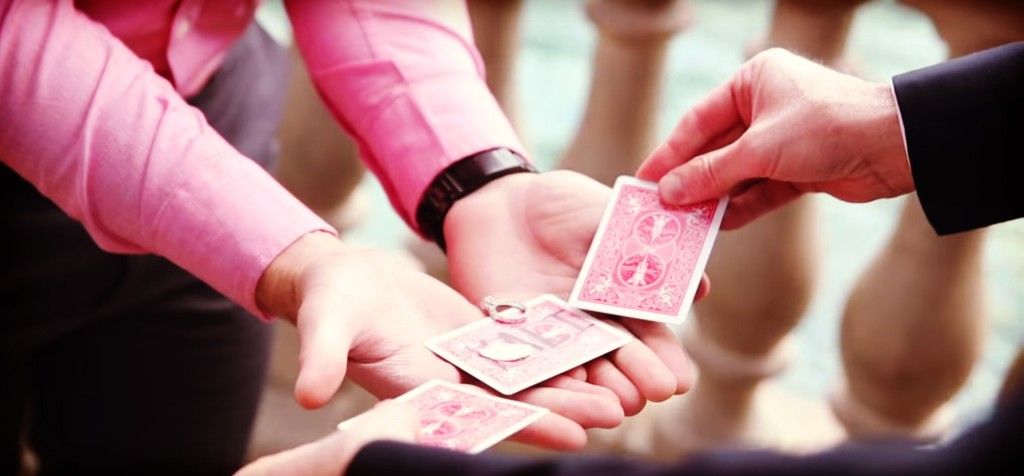 While walking around the Bellagio Fountain, the couple came seemingly randomly across a magician. He proceeds to do card tricks for them, talking about their past loves and how the card represent each person they had in their lives.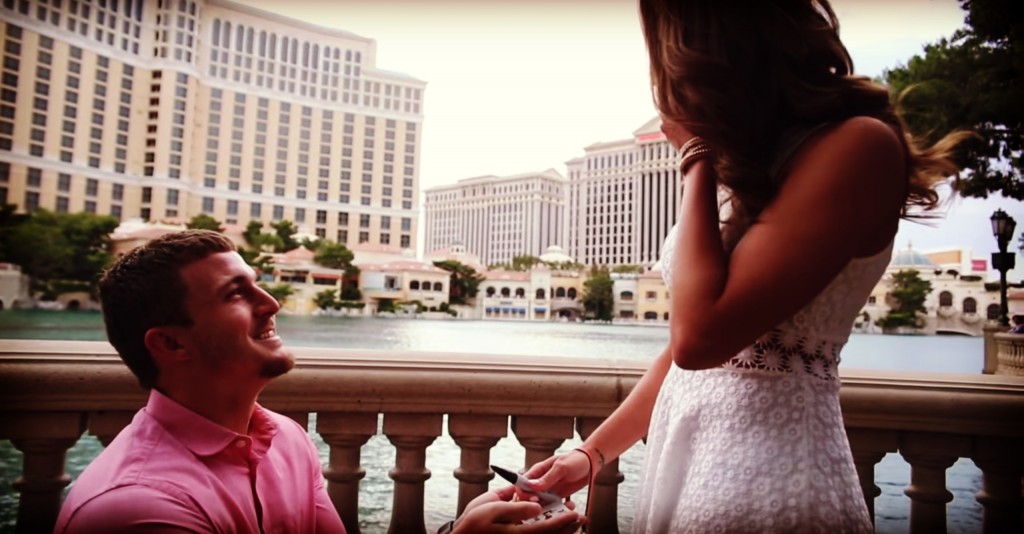 But when the quarter melts into one specific card, she's in for a surprise. The last card trick reveals an engagement ring in the hands of her love, and next thing she knows, he's proposing to her. What a cute way to propose!
Watch the video for a magical moment.