Kayce & Brandon
How They Met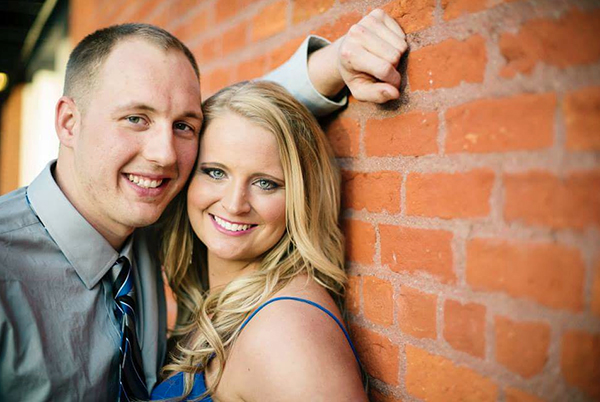 We went to school together but never really crossed paths afterwards. He was in the Marine Corps at the time and came home after being deployed to Afghanistan and we ran into each other. The rest was history, we hangout everyday he was home for leave but then he had to go back to California. We talked everyday and saw each other about every 4 months. We knew once we survived the long distance part our relationship could survive anything!
The Proposal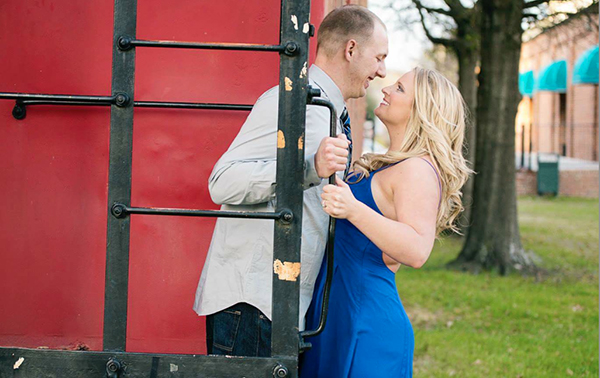 He knew Christmas was my favorite holiday and wanted to make it the best one yet for me. Even better, both of my brothers were in town, which never happens! We have a pet mini pig and I noticed his bowtie on him…it had a ring attached! He then got down on one knee.. It was the happiest moment of my life so far.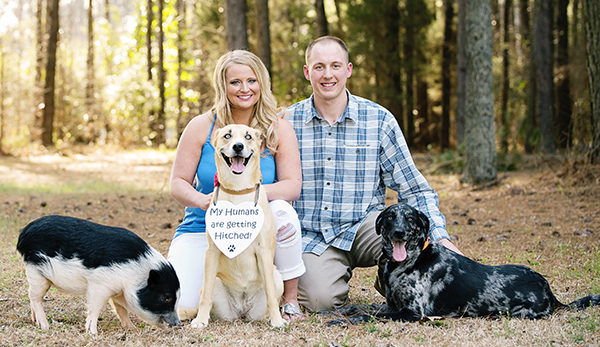 The Engagement Ring
A year before he proposed, he had me go look with a friend. I picked out four engagement rings I liked the best. The engagement ring is a Forevermark ideal cushion diamond halo 1 1/3ctw from reeds jewelers. I love it!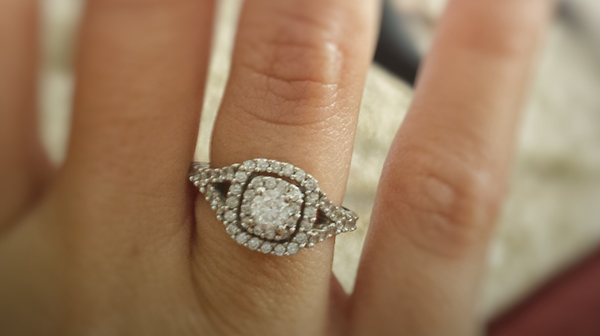 Photo Credit: Quiver Tree Photography