Crystal & Sam
How They Met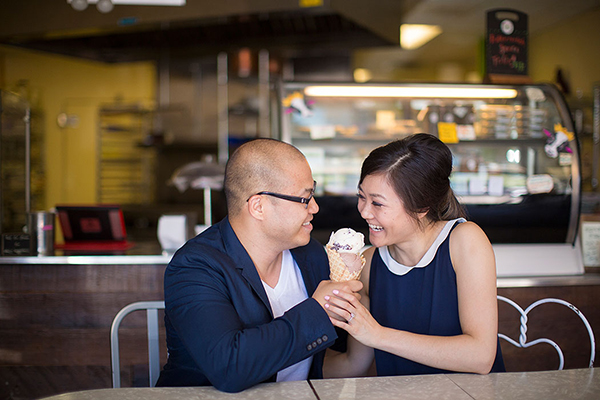 Crystal: Sam and I met each other at work and would casually cross paths with one another in the hallway. We had our fair exchange of awkward glances and occasional smiles, until one day Sam decided to ask me out on a date. It must have taken him 3-4 separate visits to my office that same day until he finally asked me out to dinner. When I told him I had a gluten allergy, I could tell he was nervous because he had texted me 10 different gluten free restaurants prior to making reservations. It was sweet!
The Proposal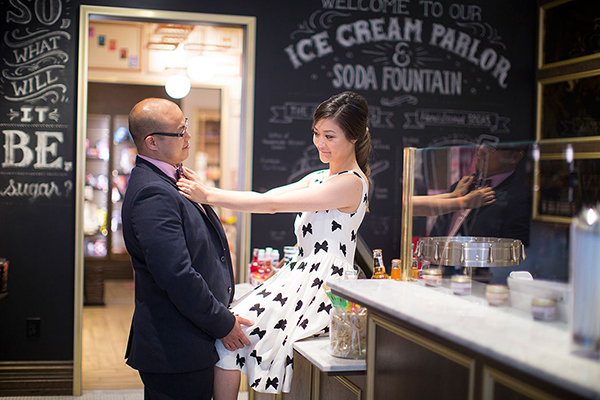 Sam: In April, I decided on hosting the proposal at the same restaurant where we had our 'gluten free' date, surrounded by close family and friends. I was so nervous, I could barely focus on my food. When the meal was complete, our friends pulled our their camera phones and started filming as I shared my heart with her. I asked her to marry me that evening.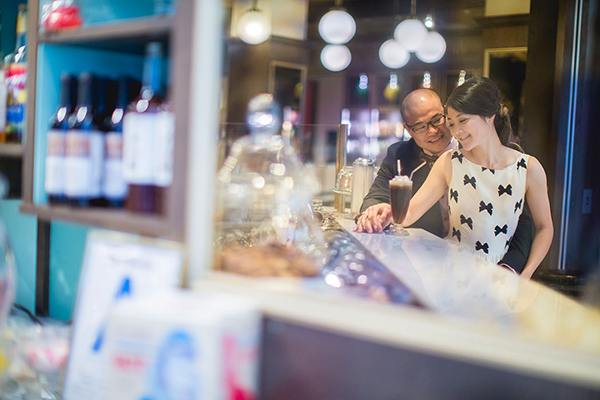 Crystal: I'll never forget that sweet moment. April 18, 2014 my "yes" marked the anniversary of my first "I love you" to Sam. To this day, Sam continues to sweeten my day and never misses out on a gluten-free treat!
The Engagement Session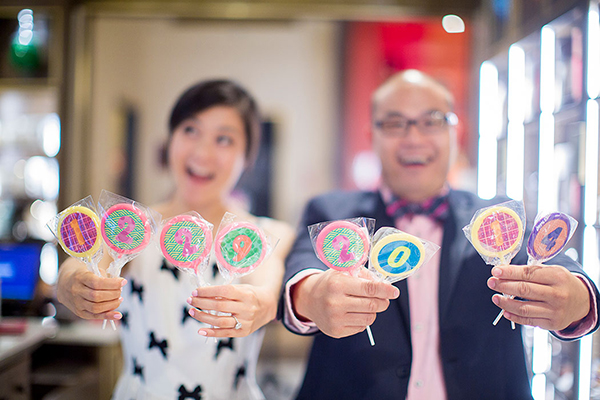 For about 6 months, Sam and I brainstormed ideas for various locations that we felt reflected our interests and captured our love for each other and food. We wanted several locations at local stores and were very fortunate to have time to shoot the photos prior to the store opening. We finalized our schedule/ideas with John Yao, put together our engagement outfits, and completed the 5 site engagement shoot in one full day!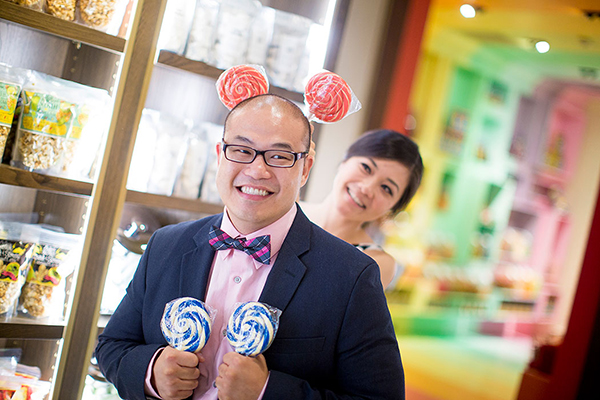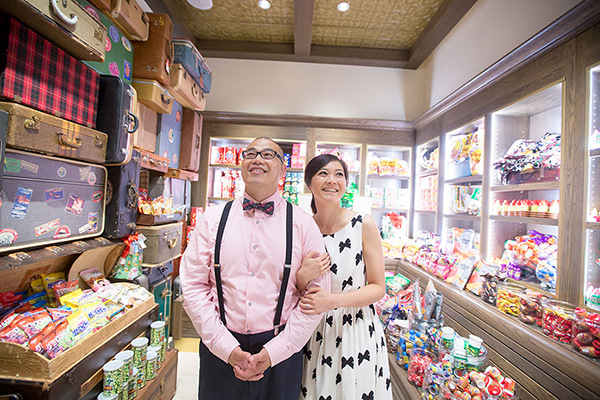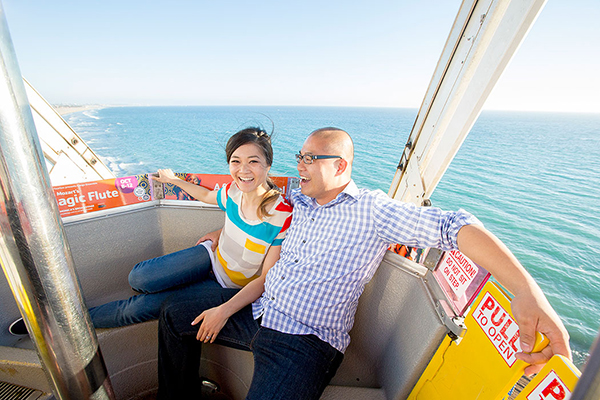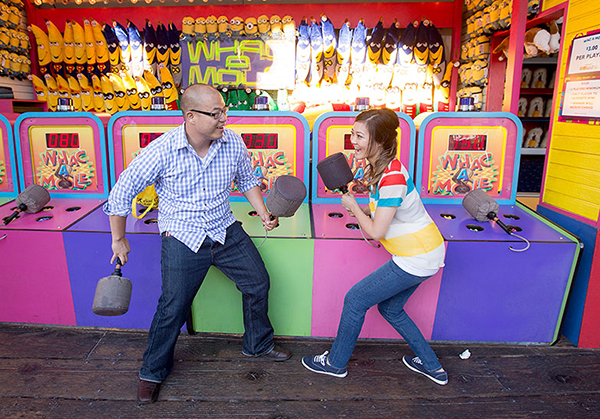 The Engagement Ring
We started our ring shopping by visiting various jewelry stores in our area. Crystal didn't know what she liked so we decided to do some browsing. On our New York Trip, we were window shopping around 5th Avenue, and came across the Tiffany & Co. flagship store. We decided to drop in and browse some of their more popular ring styles. Knowing that she wanted a unique ring, she came across the emerald cut halo style ring. By the look on her face, I could tell that this was the style of ring she wanted. While we didn't end up purchasing a ring that day, I had my answer of which style/cut I would end up purchasing for her.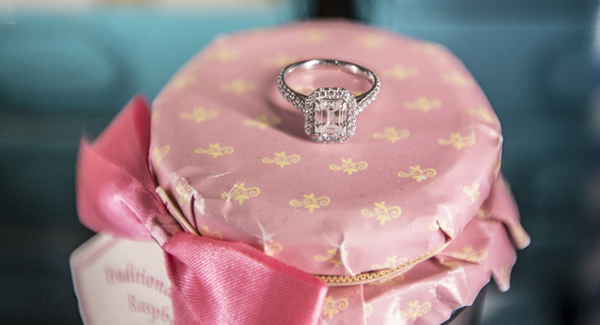 The Photographer
John Yao from Simply Two Photography.
"We toured the sweetest stops in Los Angeles, made it rain, and even got in some much needed beach-time!"