Lauren & Josh
How They Met
We met in college at American University. Josh's roommate was my friend freshman year, and in sophomore year, they moved up to our floor in the dorms. Matthew introduced the two of us.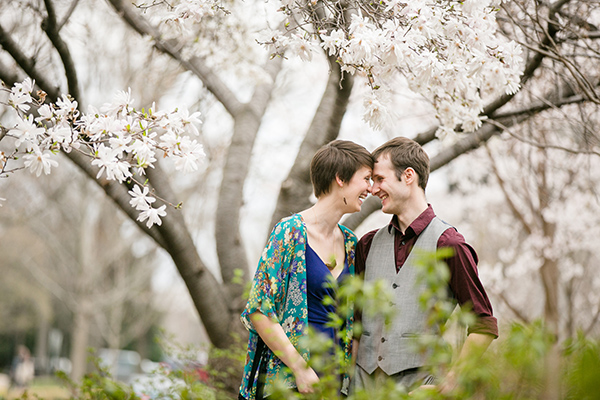 The Proposal
Josh had to trick me to get to the tidal basin. It was after work, and I was tired, but had our friend text me to say that her boyfriend was in town and they wanted to see the MLK Jr. memorial. I didn't really want to go, but I went anyway because I hadn't seen them in a while. We walked down along the tidal basin (perfectly timed at sunset) and I though Josh was trying to hand me back my bookbag. It turned out he was taking it off his shoulder so that he could propose…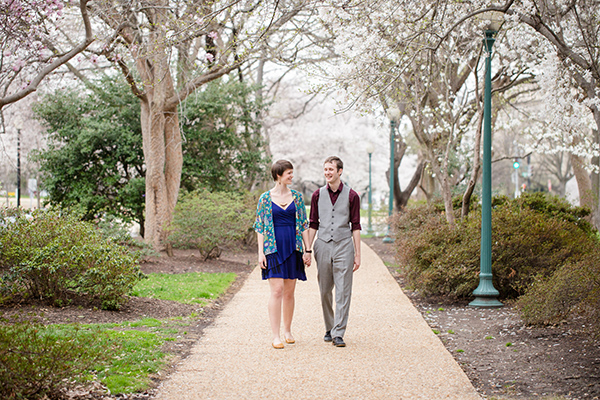 The Engagement Session
We wanted to take pictures with the cherry blossoms, but the tidal basin would have been way too busy to deal with. So we decided to go to the senate park, which had luckily cooperated with us and bloomed just in time.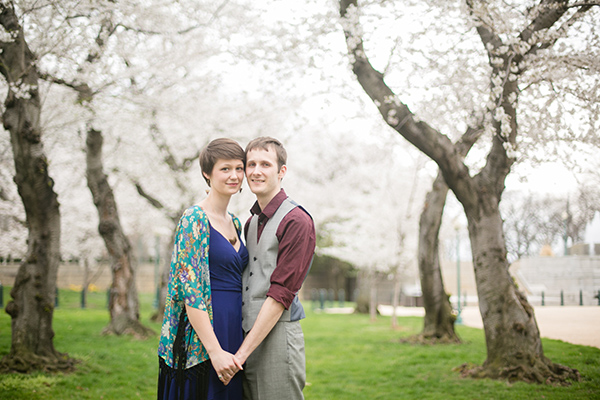 The Engagement Ring
We looked on Etsy together for a vintage ring. We came up with a few choices, and then Josh got some input from friends to pick the final one.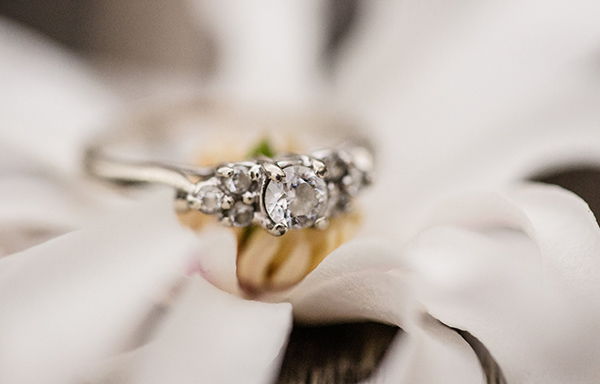 Photography by Susie & Becky