Elizabeth & Doug
How They Met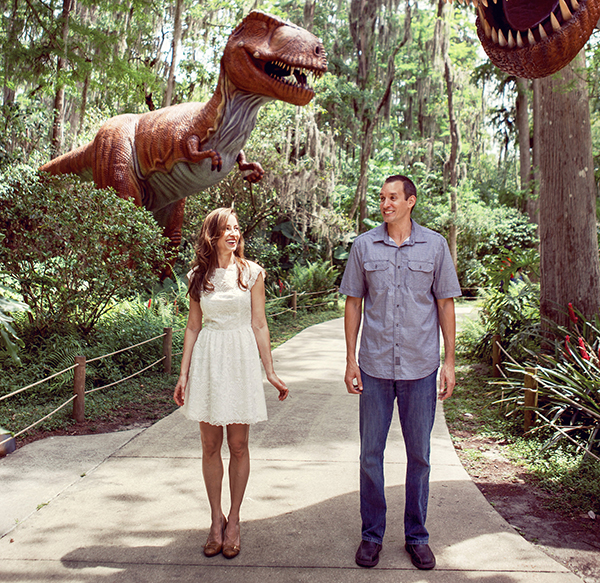 We met through a mutual friend who knew us both and set us up.  We went on our first date to a little restaurant in Tampa.  During dinner, while eating, he suddenly apologized and said he thought there was an unexpected bone in his food.  He took it out of his mouth with a napkin and placed it on the edge of his plate.  We both looked at it suspiciously  and I commented that it looks like a tooth!  He then leaned back quizzically, put his tongue to the side of his mouth and realized his crown fell out!  We spent the rest of the evening calling dentists and buying a tooth bonding kit at Walgreens!  I was laughing so hard and he was so embarrassed.
The Proposal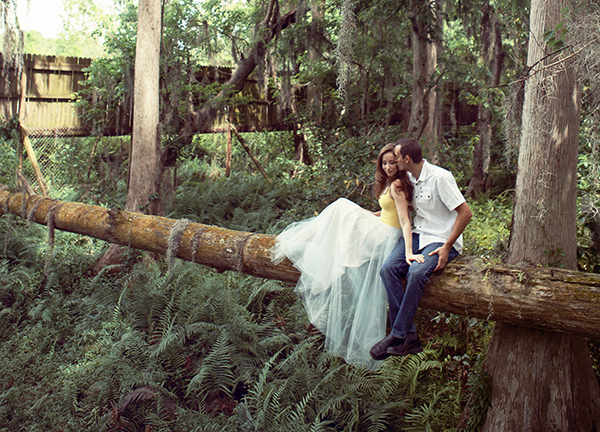 Doug proposed on a rainy night at home. Doug said it was vital to pick a moment that I would completely not expect. He knew I would suspect something if he suggested a dinner out, or a romantic destination. We were cooking dinner and it was completely unexpected!  He (unbeknownst to me) had taken the ring and placed it on my kitty Sugarbear's collar.  He commented something seems "wrong" with her neck. Of course I stopped cooking and went over to look.  I picked her up, looked at her neck, and was so confused. I spotted something shiny!  I then realized what it was as I looked at him and he was getting on his knee.
The Engagement Session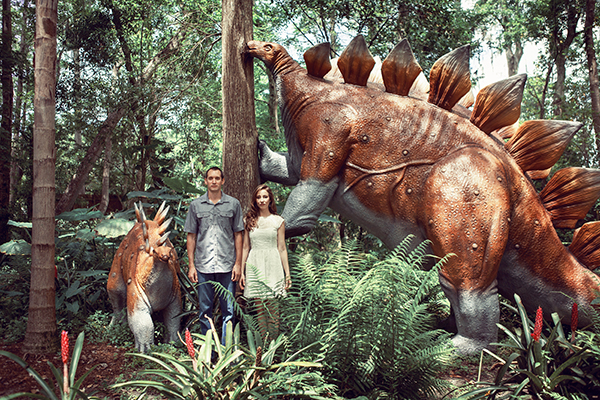 Dinosaur World is sort of a local humorous enigma as it is visible from the interstate and EVERYONE has driven by it at some point.  There are replica sized dinosaurs looking over the fence onto the interstate.  Most people think it is a cheesy amusement park, but having been there once before I knew it actually had some cool life-like dinosaurs and beautiful landscaping.  And we just wanted something different!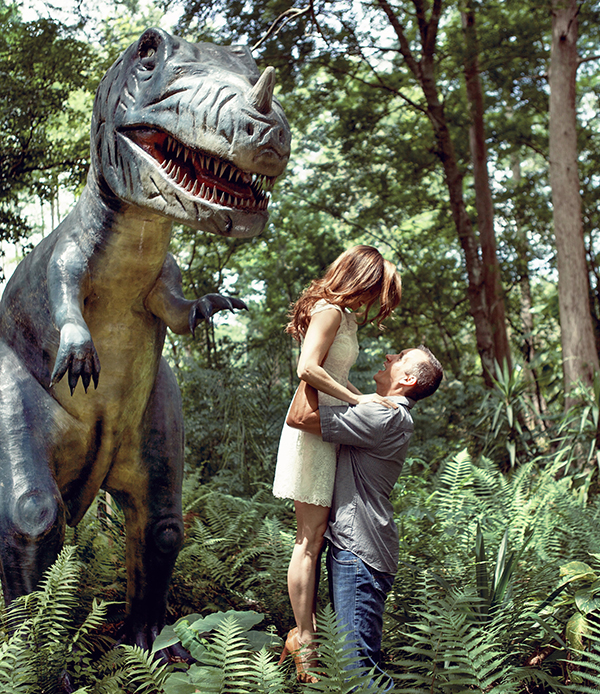 The Engagement Ring
The ring was purchased at  International Diamond Center. Doug knew I liked the asscher cut diamond style, but he picked it out!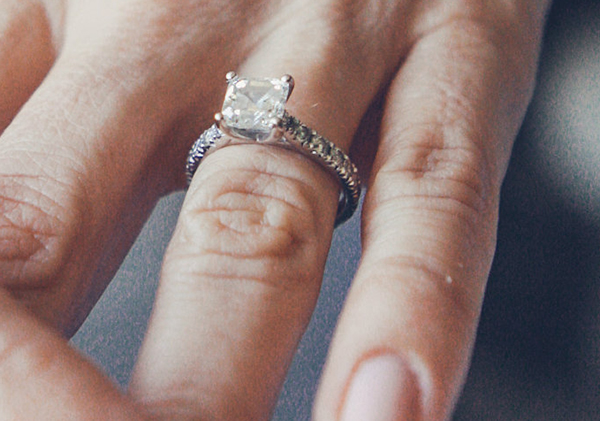 The Photographers
Annamae + Keith from Annamae Photo
"When we first met with Elizabeth and Doug we knew that we we're going to have some fun. We met at their wedding venue which mind you was a glass blowing studio, how cool is that? Then we started talking about potential locations for their engagement session. Being in Florida we naturally assume clients want something like the beach or a marina. But not Elizabeth and Doug! They brought the idea of Dinosaur World to the table, we we're instantly floored. They wanted everyone to see their fun and quirky personalities and we think they definitely came across."