Sarah & Jonathan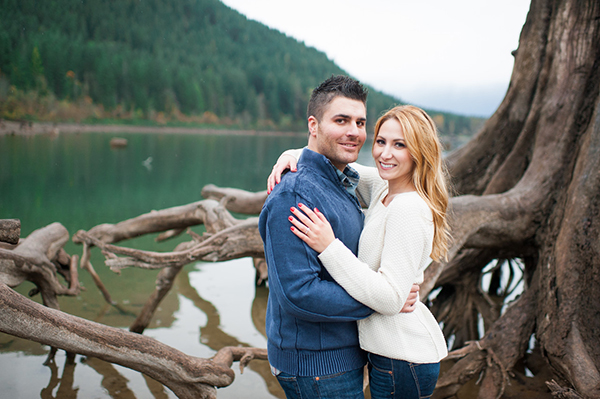 How They Met
Jonathan and I met in 2009 during our senior year in college. The night we met, my roommate and I were attending a wedding dance. Afterwards, we decided to go out downtown. I remember seeing Jonathan, who I had seen around town on several occasions always wondering who he was, and telling my roommate how "good looking" I thought he was. Without my knowledge, my roommate actually had gone over and talked to him about me. A few minutes later, Jonathan came over and introduced himself. We ended up talking the rest of the night, and the next day he called to ask me out on our first date. We laughed about how my roommate basically initiated us meeting.  The chances of us meeting that night were also interesting as Jonathan was supposed to be in Montana the night we met, but a friend had canceled on him at the last minute.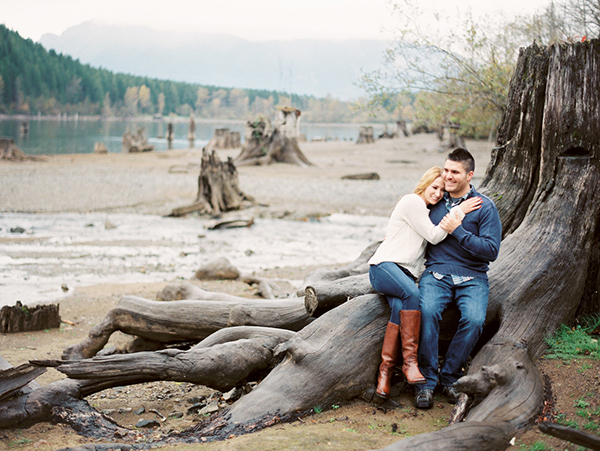 The Proposal
Jonathan and I had been living in Las Vegas from 2011 to 2014. In February, Jonathan was hired as an air traffic controller in Seattle. We ended up having a long distance relationship for seven months. I came to visit him this past 4th of July weekend in Seattle, and on July 3rd he proposed! I remembered the morning of the proposal he wanted to show me Point Defiance in Tacoma. We arrived at the beach and began walking along the water, taking pictures; climbing over and under fallen trees along the way.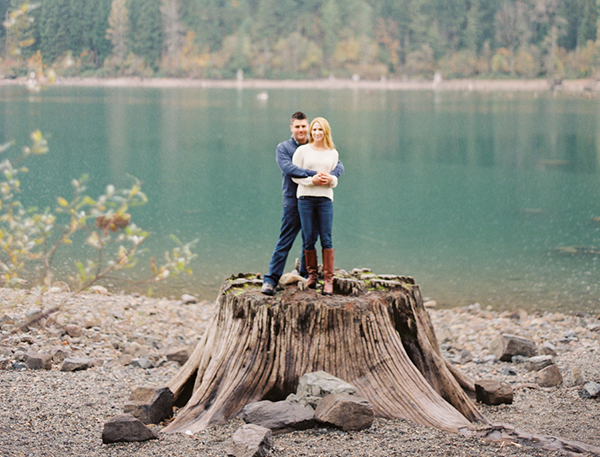 I had no idea what was about to come! Eventually, we arrived at a secluded area on the beach where there were cliffs and boulders jetting out into water. We climbed on top of one and sat together watching the water and the boats. It was so peaceful and romantic sitting there together. Jonathan began talking about us, and about how much he loved me. Then he pulled out this stunning engagement ring and proposed! It was a beautiful moment that we had all to ourselves.
The Engagement Session
Since we were new to living in the Washington State area, we wanted our engagement photos to capture the beauty of the Pacific Northwest. Brittany and Joe had shown us photos of Rattlesnake Lake during our consultation. We instantly liked the uniqueness of the tree stumps and the overall gorgeous scenery.  I think I liked the fact that we had never been to Rattlesnake Lake before. So, we got to explore this gorgeous place together and have amazing photos to remember it by.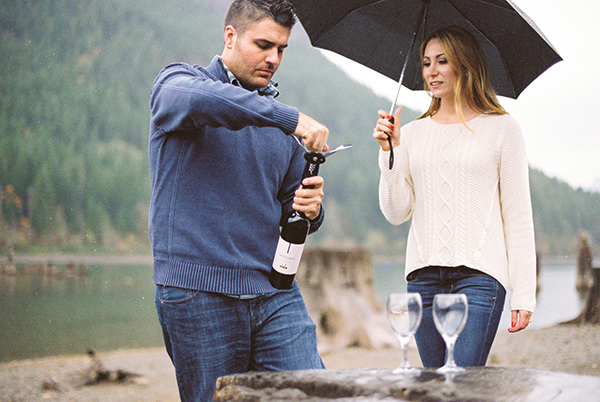 The Engagement Ring
Sarah is a graphic designer, and I knew she prefers a "clean, timeless" style of design. The engagement ring is by James Allen.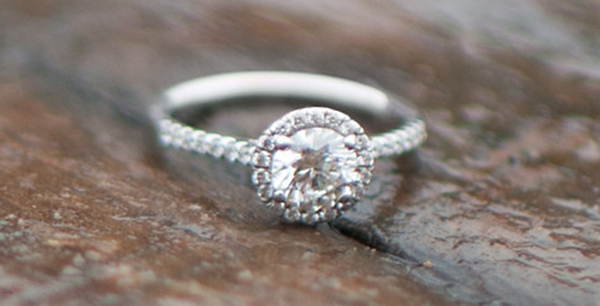 The Photographer
Blue Rose Photography
is a husband and wife fine art photography team based in Seattle, WA. We are hybrid shooters and use both digital and film photography. We love photographing couples in beautiful natural settings, mountains, beaches, cliffs, lakes, we love them all ! We loved this session with Sarah and Jonathan because we got to show them one of our favorite lakes near Seattle. It was rainy and drizzling and they just rolled with it. We had them walking through mud, over big boulders, and on a long loop around the entire lake, jumping up on wet tree stumps and getting pretty dirty. But they still had fun and were just so easy to photograph. We just can't wait for their wedding this summer, we know its going to be amazing ! Sarah's Hair and Makeup was done by one of my favorite local artists Shyn of
Pacific Brides Mobile Makeup