Armondo & Andrea – Franklin Square Syracuse Engagement, NY
How they met:
We met in college, spending our time studying debits and credits for an accounting class, committing it all to memory. But those nights are what I will always cherish. We were both working towards the same goal and we worked together to achieve it.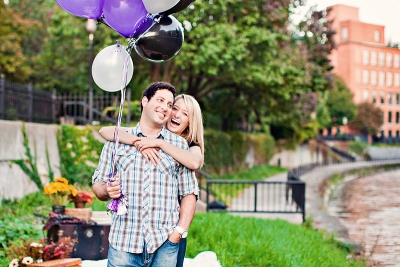 The proposal:
Fast forward two and a half amazing years later.  We take a day trip to a spa and have a romantic dinner.  He surprised me with a photo album with all different pictures of us through the years, and on the last page in big letters it said "Will you marry me?" and when I looked up he was down on one knee, asking me to be his wife.  Armando thought he was being sneaky and had this great surprise, but I knew something was going on all along.  He had been acting strange and is so transparent I could see right through him!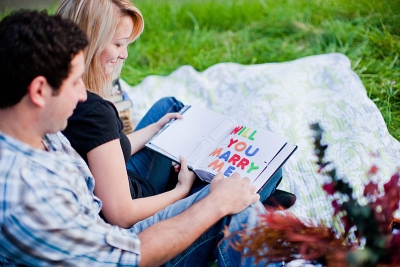 On September 15, 2012 I will marry my best friend.  And just like when we first met, I know we will always work together to achieve a common goal. And I couldn't be more proud to say this is the man I am going to spend the rest of my life with.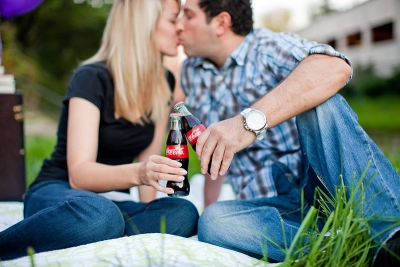 The ring:
The white gold engagement ring features a 1.02 carats round diamond, and .34 carats in the setting.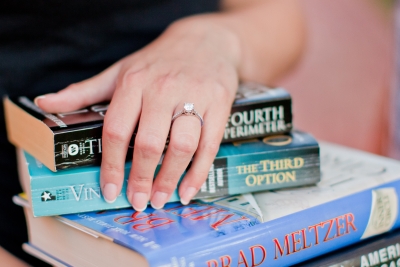 Credits:
Photography + Planning: Leo Timoshuk Photography
Picnic Baskets, Blankets + Other Props: Marshalls
Balloons, Bubble Gum + Candy: Party City