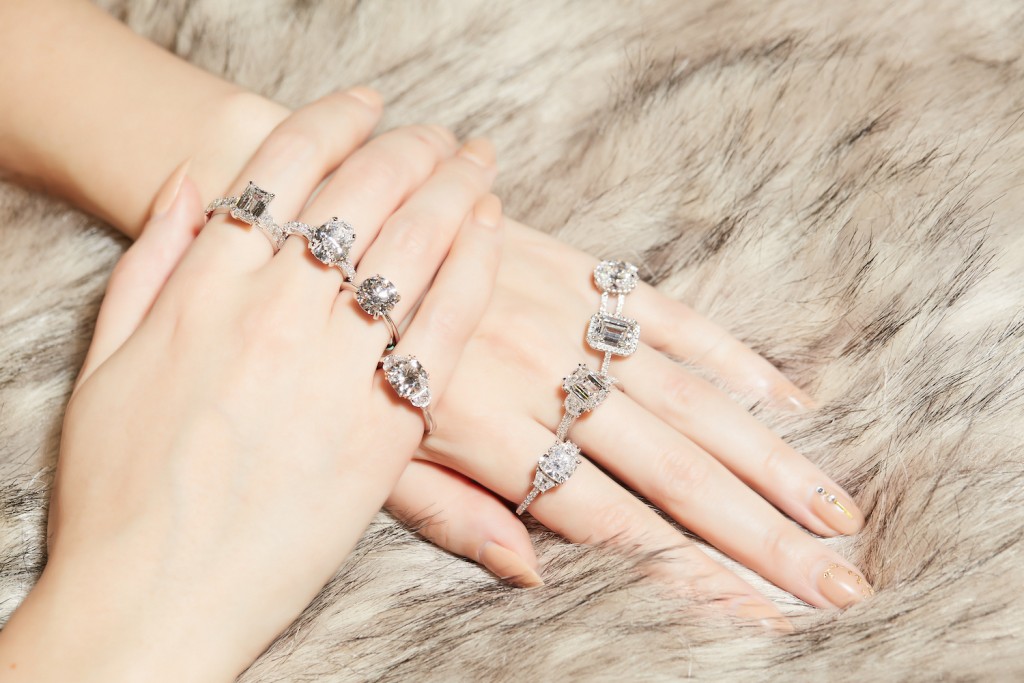 Lab-grown diamonds are not natural diamonds. They both have the same properties, they look the same to the naked eye, but their back story and potential future are very different. Whenever you pick a center stone, wherever and however it was created, you should make sure you are aware of the journey it took from its creation to your hands.  You should also consider whether its resale value should factor into your decision. Today, picking a labgrown diamond allows you to get a larger stone with better diamond specifications, if you are on a limited budget and size is a priority.
Lab-grown diamond engagement rings have risen in popularity over the past couple of years, you can now find some gorgeous designer rings featuring labs. Earlier this year Mercury Rings announced the exclusive launch of Couture by Badgley Mischka, a one-of-a-kind lab-grown diamond jewelry collection sold through independent retailers across the U.S, including Macy's. The collection embodies all the classic elegance and timeless sophistication for which Badgley Mischka is known in the fashion world. It is also the first luxe branded lab-grown engagement ring collection. The rings which are pictured above look SO good.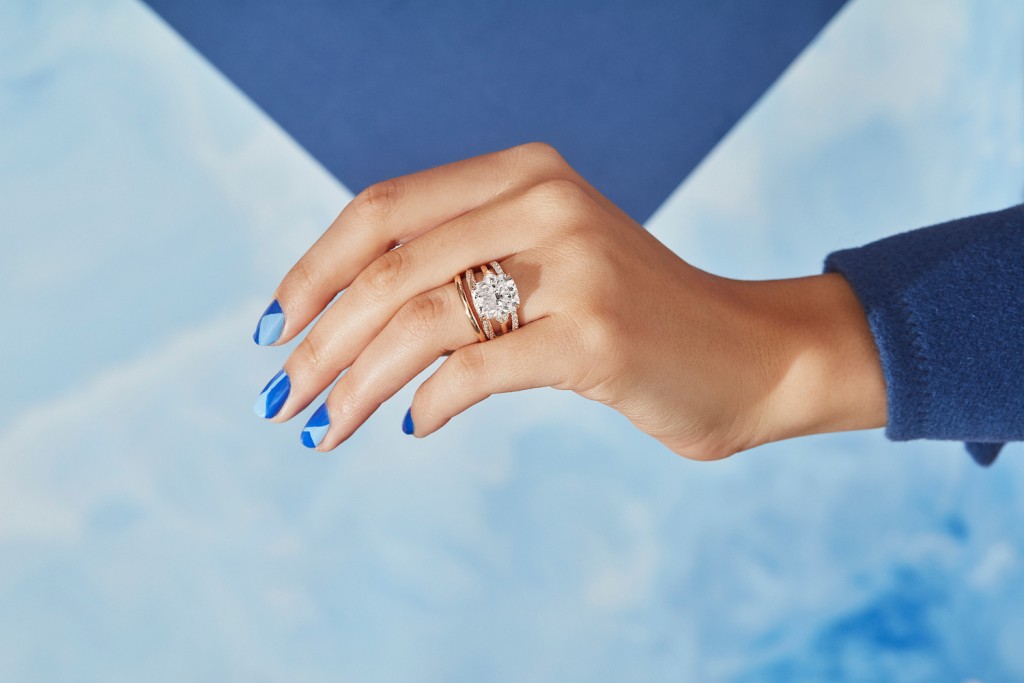 Then, great-great grandson of Louis Cartier, Jean Dousset, launched Oui by Jean Dousset, a collection featuring exclusively lab-grown diamonds. Oui by Jean Dousset first launched in August 2020 as an affordable luxury engagement ring collection and was featuring natural diamonds. In 2021, Dousset decided to make the switch to labs. "As the technology and quality of lab grown diamonds has vastly improved, and I saw how important lab-diamonds were becoming for consumers, I realized it could be the solution to the problem I was trying to solve with Oui in the first place. The goal of Oui has always been to make high-quality jewelry more accessible." Says Dousset.
Oui by Jean Dousset customers are able to select their desired engagement ring setting, with personalization options, and a diamond center stone from a curated digital lab-grown diamond feed on the website, up to 4 carats in size. Customers can filter through the diamonds by budget, cut shape, carat weight, and color. All lab-grown diamonds offered on the site are colorless or nearly colorless, GIA certified and hand-selected for their cut and beauty. How gorgeous is the Claire 3-stone ring? It looks great alone or stacked with bands as pictured above.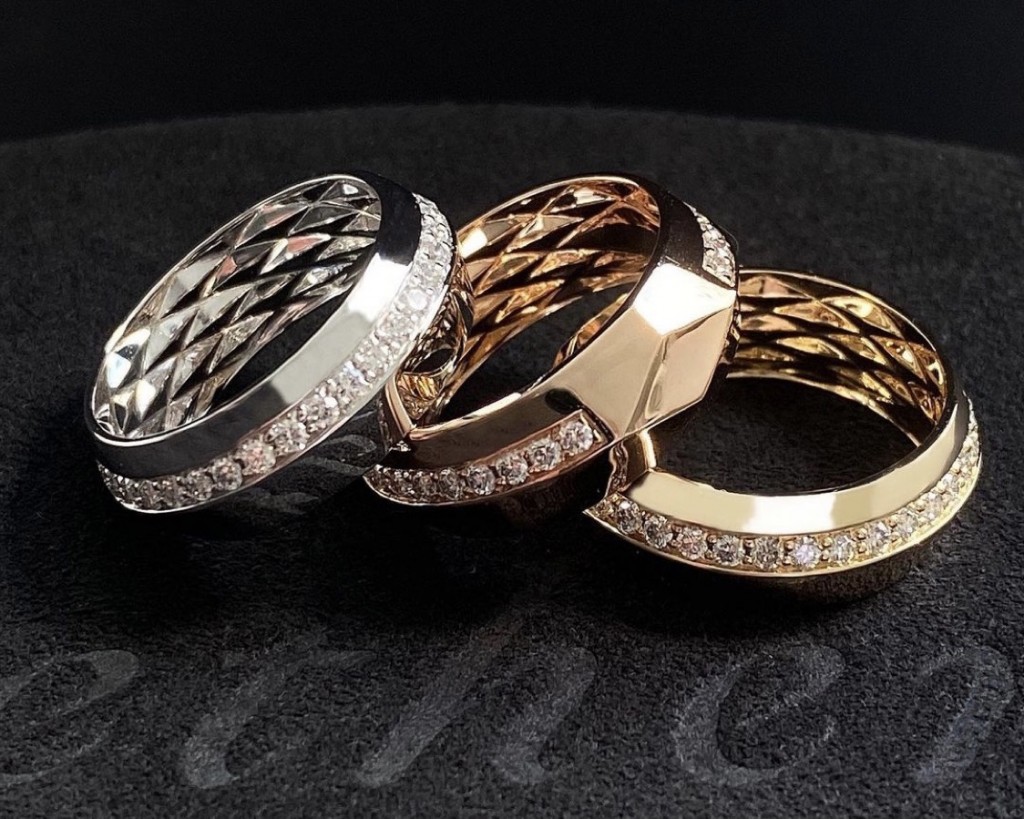 For every 1 carat diamond they sell,  Aether Diamonds commits to removing 20 tonnes of CO2 from the atmosphere. Atmospheric collectors pull carbon dioxide air pollution straight out of the sky. As the air is drawn in, the CO2 is captured in a special filter. A first-of-its-kind diamond alchemization process is set into motion. Most lab-grown diamonds use carbon that is sourced from fossil fuels through oil drilling and fracking. Aether Diamonds is  the world's first diamond to use carbon from a source that isn't from the earth. They have gorgeous engagement ring designs (check them out) but I wanted to highlight these unisex / gender free bands , they are simply stunning.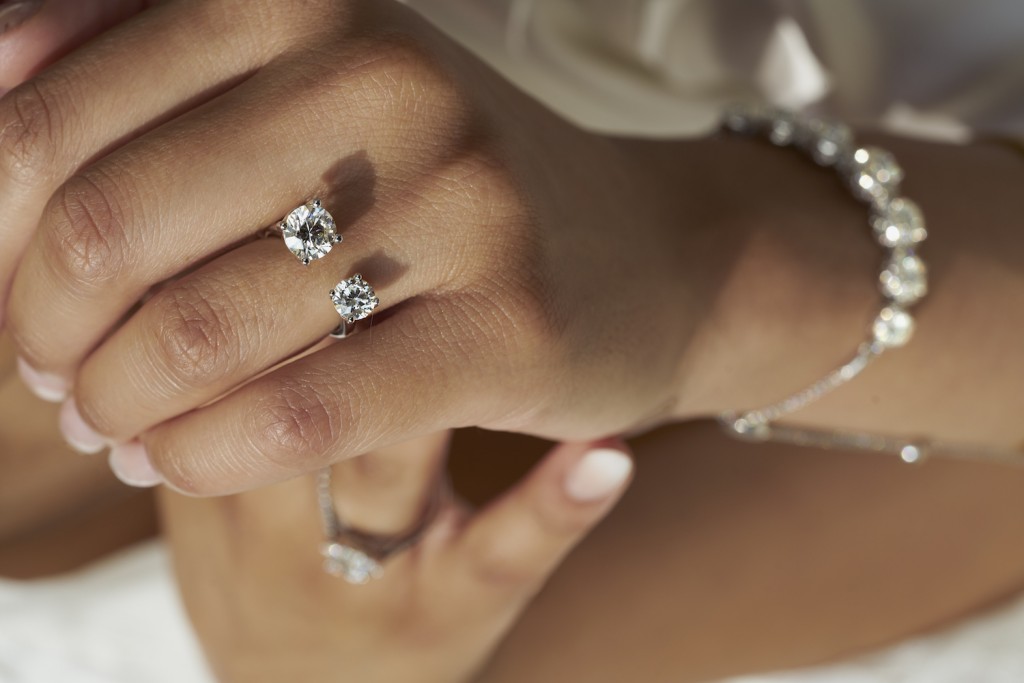 Design is important but some designer jewelry brand also focus on sustainability. Brilliant Carbon takes pride in transparent supply chain, every single one of their  stones can be traced back to the lab that created it and the artisans that brought it to life. A portion of the sale of your ring will also be donated to the charity of your choice. This open Toi et Moi ring called Binary is still my favorite style of theirs.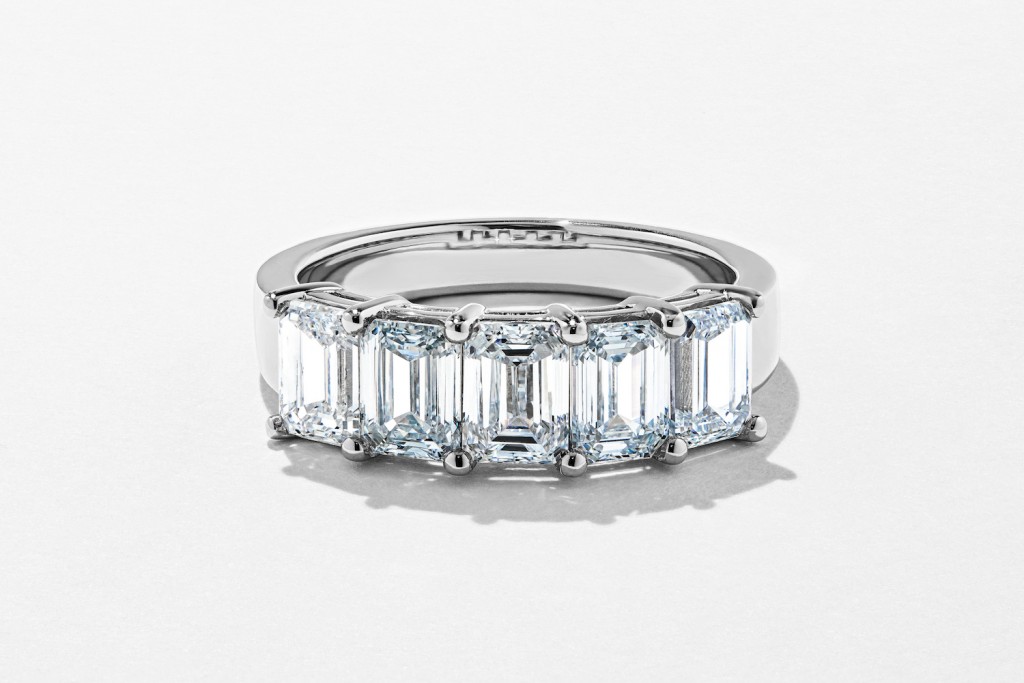 Miadonna, a company based out of Portland, was offering beautiful lab-grown diamond engagement rings way before it was cool! In 2005, Miadonna founder Anna-Mieke wanted to find an ethical alternative that would help children oppressed by the active conflict created by diamond mining in parts of Africa.  She discovered that diamonds could be created in a lab and decided to launch a company that would focus on offering rings only featuring lab-grown diamonds. Anna-Mieke personally leads yearly relief missions that help fund educational mentoring and agricultural programs. Eternity bands have become an alternative to traditional engagement rings. They can get pricey but with a 5-stone design that will spread all over the top of your finger and labs, your dream unconventional engagement ring is within reach at Miadonna.