After seeing the stunning Seven June Jewelry ring a just-engaged friend was wearing, I had to get to know the woman behind this bespoke wonder and interview her.  Zenobia Morrow is the owner of Seven June Jewelry, a fast-growing LA based company offering jewelry concierge services. When working with couples on a custom engagement ring,  Zenobia takes this aspirational process and makes it relatable, a breath of fresh air for couples who are often talked down to or kept in the dark. Thanks for taking the time to answer a few questions Zenobia and for all the helpful diamond shopping tips.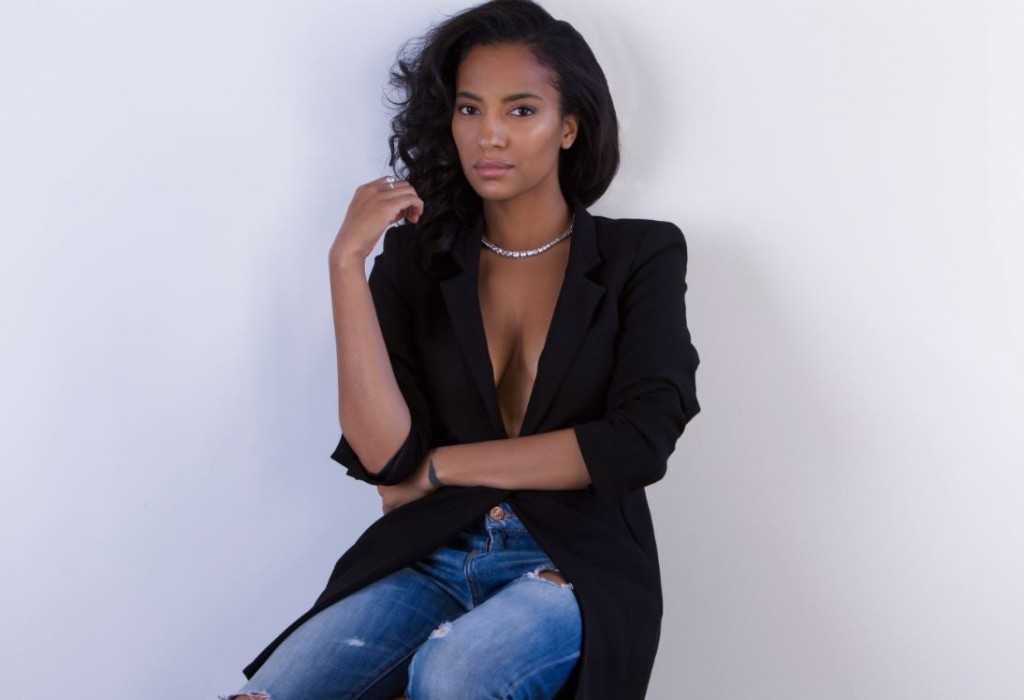 "As a young woman, I'm very keyed into trends but also respect a client's individual goals for their look. I'm here to help them see the highest vision for themselves, using jewelry as an accent."  Zenobia Morrow
How did you become a private jeweler?
I started my career in fine jewelry managing a diamond house that we built into one of the premier diamond wholesalers in the country. I wanted to take the knowledge I gained there back to my community, so I began creating custom pieces and engagement rings for friends and family. My business grew through word of mouth, and soon I was able to start my own company.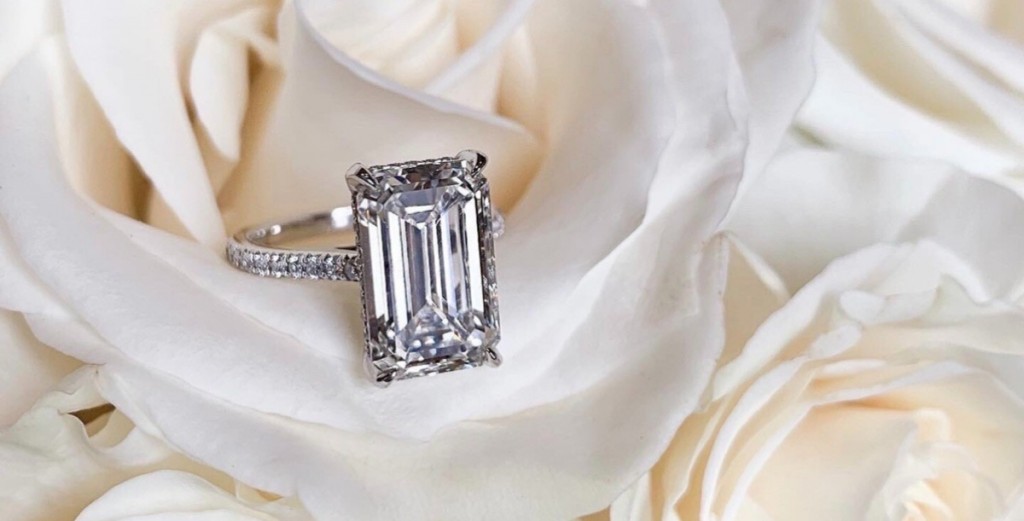 Are there any Dos and Don'ts when working with you on a bespoke engagement ring? Do some people ask you to make a ring from scratch in 48 hours?
Right! Don't wait until the last minute. My engagement rings are custom made by hand and we also need ample time to select the perfect center stone. I advise coming to me 8 weeks before you are ready to buy.
The Do? Have the correct ring size and a general direction on design. By that I mean just the basics, halo vs no halo, metal color, stone shape they like, etc. If you haven't gotten those details we will work on them together. I'm like the ring whisperer, I'll put on my detective hat and comb their social media, or ask 100 questions about their lifestyle to come up with ideas.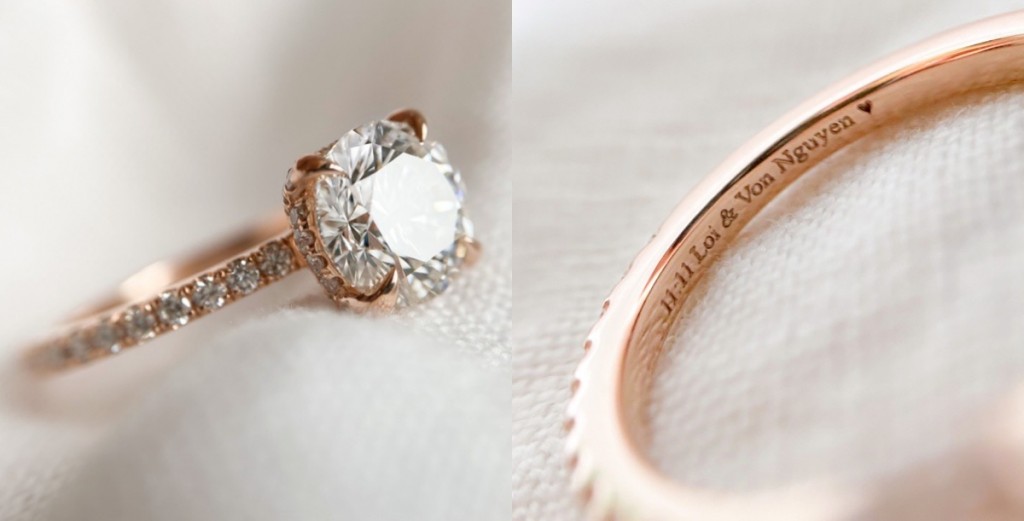 Is there a recent engagement ring project that stands out for you? Tell us why.
There are a few in the pipeline but who knows when they will be popping the question! My most recent project was for a friend from college. It's wild to see us all grown up and starting our own families! He organized a fun zoom Diamonds 101 class with the ladies in his family and his soon-to-be-fiance's sisters so they could all learn about diamonds. The ring we made was super classic, a round diamond and with diamond details on the basket and prongs and custom engraving, in rose gold.
Pear-cut diamonds have become very popular this engagement season. Any tips on how to pick the perfect ratio and the best way to set them as an engagement ring?
Ratios are really about preference and the finger shape. "Ideal" pear ratio is 1.60 but you would be looking -1.50 if you like a fatter drop shape or +1.70 if you want something elongated. The important thing about pear shapes isn't ratio but the "make" or faceting. I am always looking for bright faceting with no "bow tie" effect, and a pleasant outline. I like pear shapes in a 3-stone with smaller pears or Marquise sides. I also like them in a halo, which is a great way to protect the stone without a lot of extra prongs.
What diamond quality do you recommend for someone who wants something that looks flawless but is on a budget?
When budget is a factor I look for SI2's with twinning wisp inclusions (depending on the diamond shape) then focus on H or I color. I always say, if someone is close enough to see the inclusions in your partners diamonds, you have other things to worry about. Don't be scared of SI2's as long as the stone is eye-clean. Another option is a colored stone, but the client has to be open to alternative options.
Our readers ask us about diamond fluorescence and bowties a lot. As an expert, what is your take on these topics and can you explain what these terms mean exactly?
Fluorescence is a naturally occurring phenomena that happens depending on the environment the diamond grows in. When trace minerals are absorbed in the structure of the diamond they can cause it to fluoresce under UV light. Fluorescence can give the stone a milky, whitish, haze. In rare instances this haziness can make a low color diamond look "whiter." As a rule you should not buy fluorescent diamonds, you want a diamond with "None" to "Faint" fluorescence based on the GIA standards scale.
Bow-tie effect is a cut issue. Diamond cutting is a delicate art and many factors are considered like inclusion placement, or weight loss. Sometimes cutters have to make concessions around the beauty of the diamond and end up with an extreme bow-tie or a stone that is just mediocre. Bow-tie effect should be avoided when purchasing your diamond.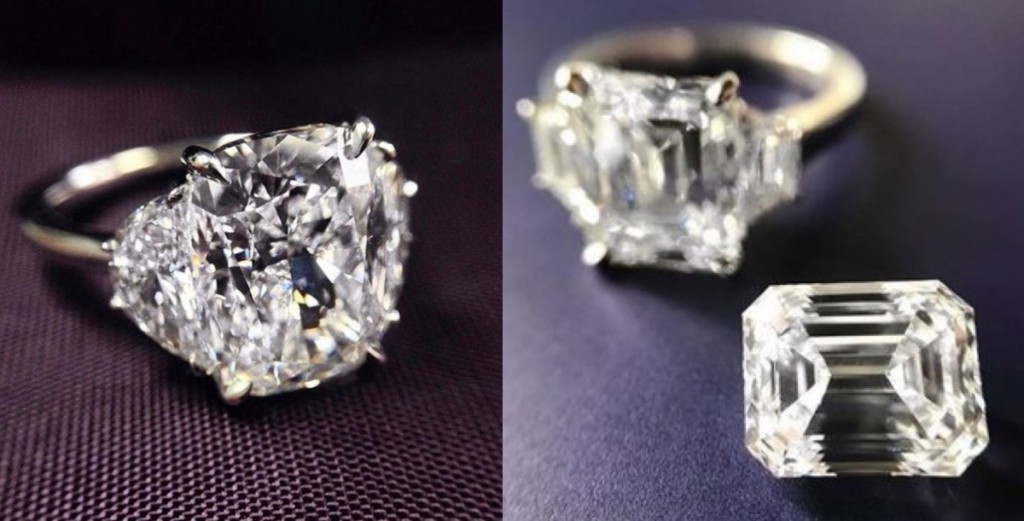 Another popular question is how to pick side stones for a 3-stone ring. Are there any rules?
There are no rules in fine jewelry! Get creative. Ultimately it is a matter of taste and of value. As a designer I'm always thinking ahead to the future, I want to give the client the most options for resetting. You, or the future generation that you pass this ring down to, may want to reset the side stones as earrings, matching pendants, or incorporate them in some other design. It's important to look at the lifespan of the side stones like you do the center stone. After that I'd just want to select diamonds with beautiful makes that complement the center.
What type of diamond wedding bands have been popular with your clients so far this year?
Bands are such a great way to completely transform the look of your engagement ring especially if you have a solitaire. Fancy shape and mixed shape bands have been popular as well as crown styles that are more bohemian in design.
Connect with Seven June Jewelry here.