Sponsored Post
Gabriel & Co. has become an iconic jewelry brand in America. It takes hard work to stay on top, especially when you make bridal jewelry. The engagement ring purchase is for most couples one of the most expensive purchases of their early life together . It is a very personal purchase. This meaningful piece of jewelry will need to stand the test of daily wear for a long time, even possibly for generations to come.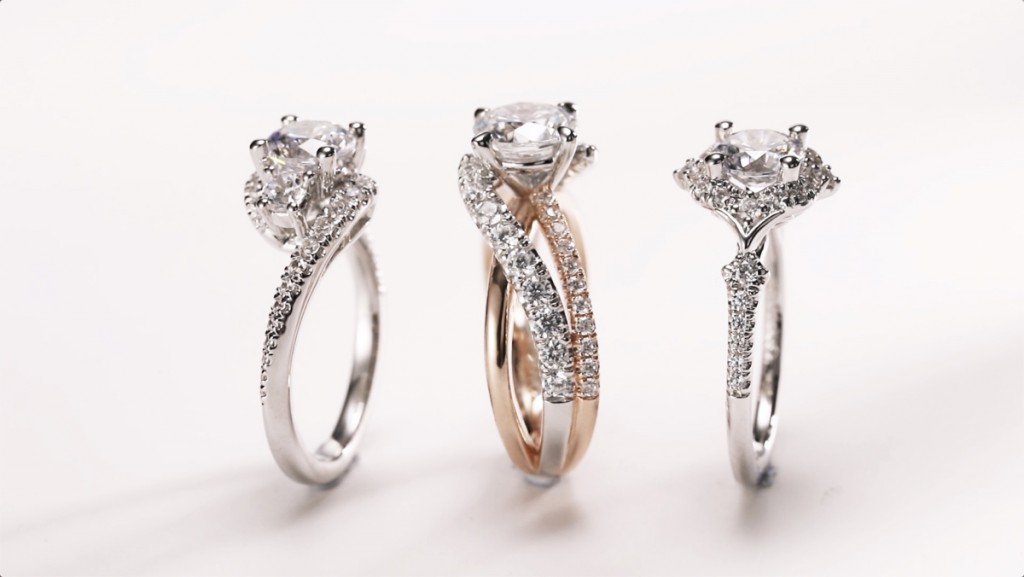 We recently chatted with Dominick Gabriel, Sr. Vice President, Chief Design Officer and Co-owner of Gabriel & Co.,  to understand why their bridal line is so popular and has remained so successful.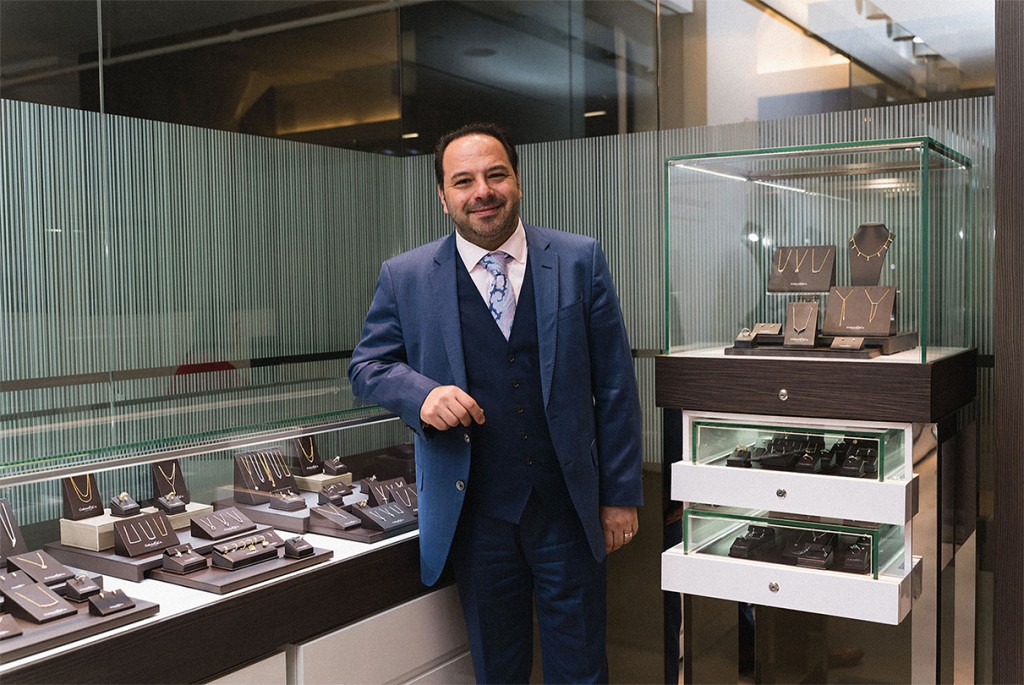 First, Gabriel & Co.'s designs are constantly evolving and do not stick to just one genre. They offer HUNDREDS of engagement ring setting styles! Secondly, Gabriel & Co. only sells their jewelry through family owned jewelry stores. These stores have built a local  reputation overtime and know how to service their community. It's all about trust and integrity when you purchase diamond jewelry.
But there's more to this brands' success, "Jewelry is an experience, Jewelry is art." Says Dominick Gabriel. It is why each of Gabriel & Co.'s engagement rings is custom designed to what couples want as well as made with utmost artistry. A lot of women get involved in the design process. Often for example, they want to mix and match elements of different rings. Their local store will drive them through the process which has become part of the Gabriel's experience. Gabriel & Co.  is fully equipped and actually enjoys accommodating this type of customization. They want all their brides to feel that their rings are as unique as they are. That they are wearing something that was  made just for them.
After having described their dream design, within 48 hours following their visit to the jewelry store, couples are able to see a CAD representation of the ring. It is provided through  a 360 degree video showing the ring's every angle. Because of Gabriel & Co's experience and expertise, the computer program and operator are usually able to understand the couple's goals right away. Yet, if they need modifications, they can send in notes. After the couple has signed off on a final design, it will take about 2 weeks for the ring setting to be made. Sometimes it can go up to  3 weeks if the design is complex.  The ring setting is then sent to a local store where the center stone is set.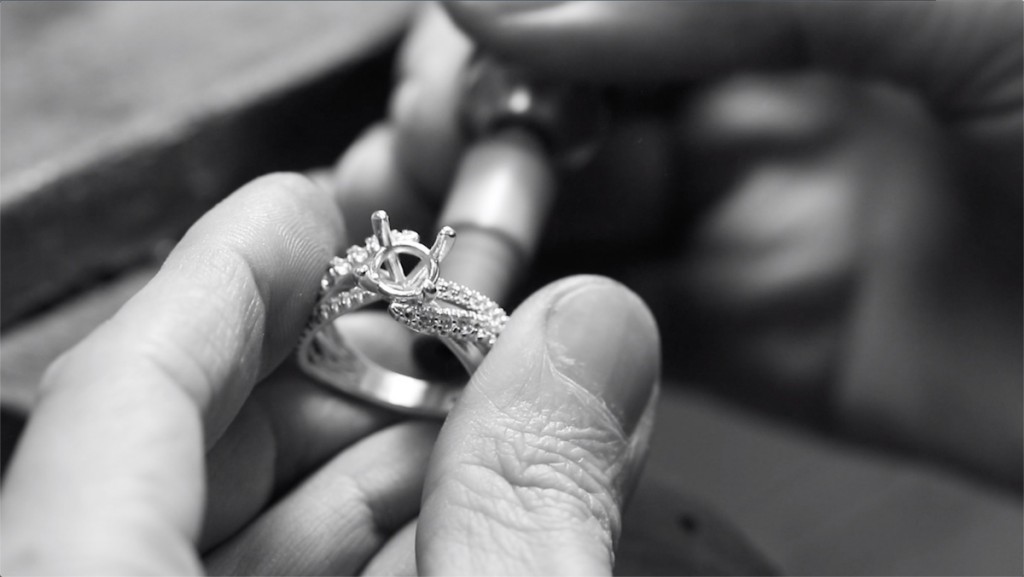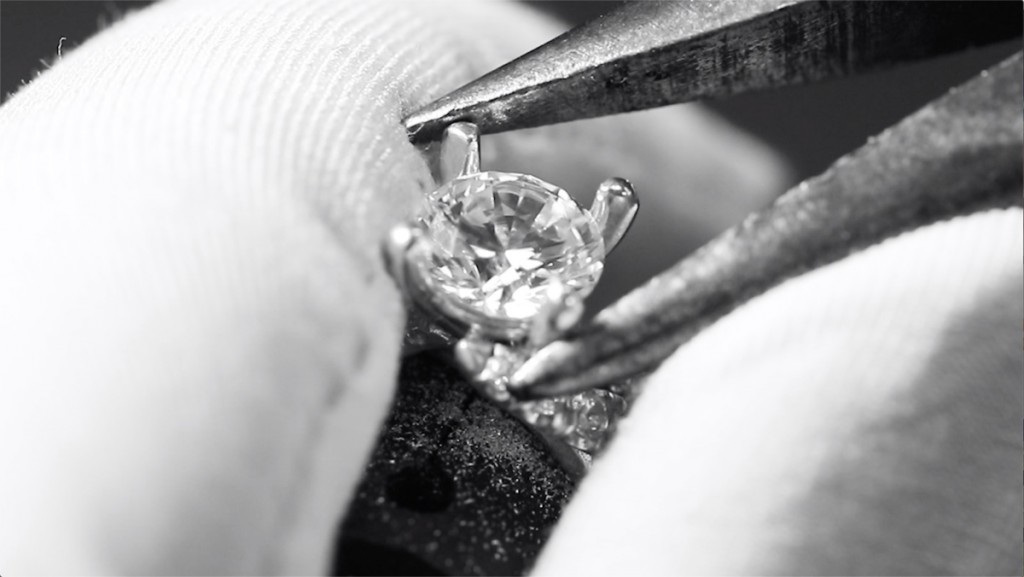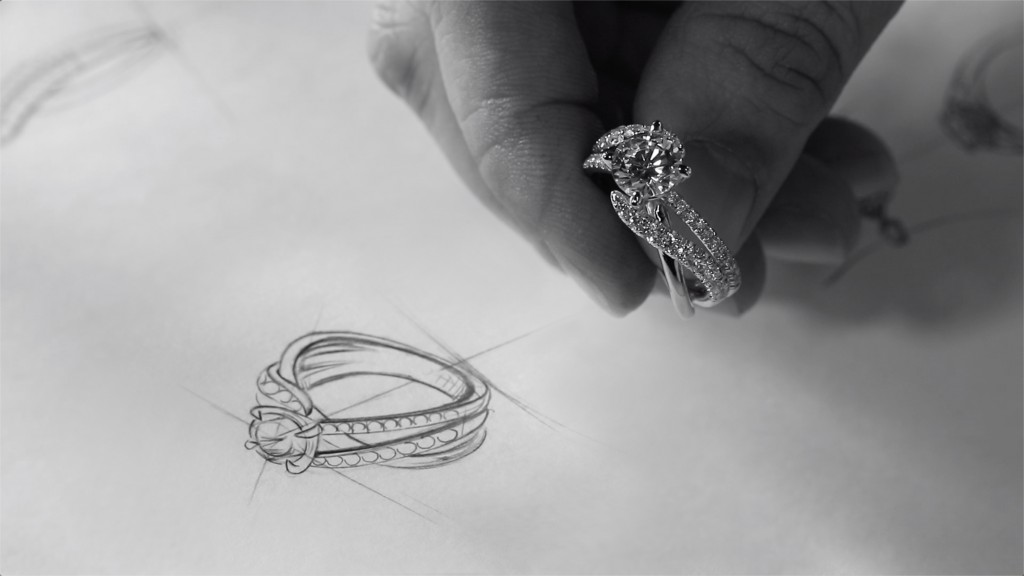 The ring manufacturing process is very important to guarantee the outmost quality and is key to the success of the Gabriel & Co. brand. Five master craftsmen with different expertises oversee the process of making an engagement ring. Up to twelve people are involved in making just one ring, as each step is double checked to guarantee quality control.
If once you have tried on the final ring, you have a change of heart, Gabriel & Co. gives you a year to exchange it though their Shop Confidently exchange policy . This is  rarely allowed by other jewelers, especially for custom designed engagement rings. But Gabriel & Co. wants you to be 120% happy and trust them enough to come back for all your jewelry needs. Don't forget to bring in your ring back to the jewelry store every 6 months for a quick cleaning and check up.
Start browsing some Gabriel & Co. engagement ring styles for inspiration!