Sponsored by Gabriel & Co. 
Having Gabriel & Co. as a partner in 2019 led us to chat with dozens of couples who picked Gabriel engagement rings through their exclusive network of local jewelry stores. We now have a real understanding of  what sets this popular brand apart. Many bridal jewelry designers and manufacturers stick to an aesthetic (look)… Gabriel & Co.'s designs are constantly evolving and do not stick to just one genre. This company offers HUNDREDS of engagement ring setting styles! Each year they assess consumer feedback, women's wants and needs to add new styles to the collection.
You are thinking, "Hundreds? Well that's impressive!"  And yet, it's hardly the final number of options you have when choosing a Gabriel & Co. engagement ring.  Each ring in the collection can be customized to create a brand new style to allow couples to really get their dream engagement ring. For example, if you like different details in 2 ring styles, they can be combined. If you have a family stone to reset or an old engagement ring to restyle, they can do that too. Last but not the least, if you are worried about  making the right choice with this many options, Gabriel & Co lets you change your mind about your setting within a year after its purchase and you can trade it in.
Women who shared with us their Gabriel Love Stories are from all over the US and Canada. They are a mix of unconventional brides, classic women, vintage fans, sports enthusiasts and fashionistas. Here are four women's proposal stories, they each wear very different Gabriel & Co. engagement ring styles.
A pave solitaire set in rose gold
Jenna was feeling under the weather and about to cook dinner after work in her PJs. She went to grab something from the fridge and as she closed the door she encountered Billy down on one knee with a ring… She said yes! Though Billy asked Jenna what type of rings she liked, he picked this timeless style on his own.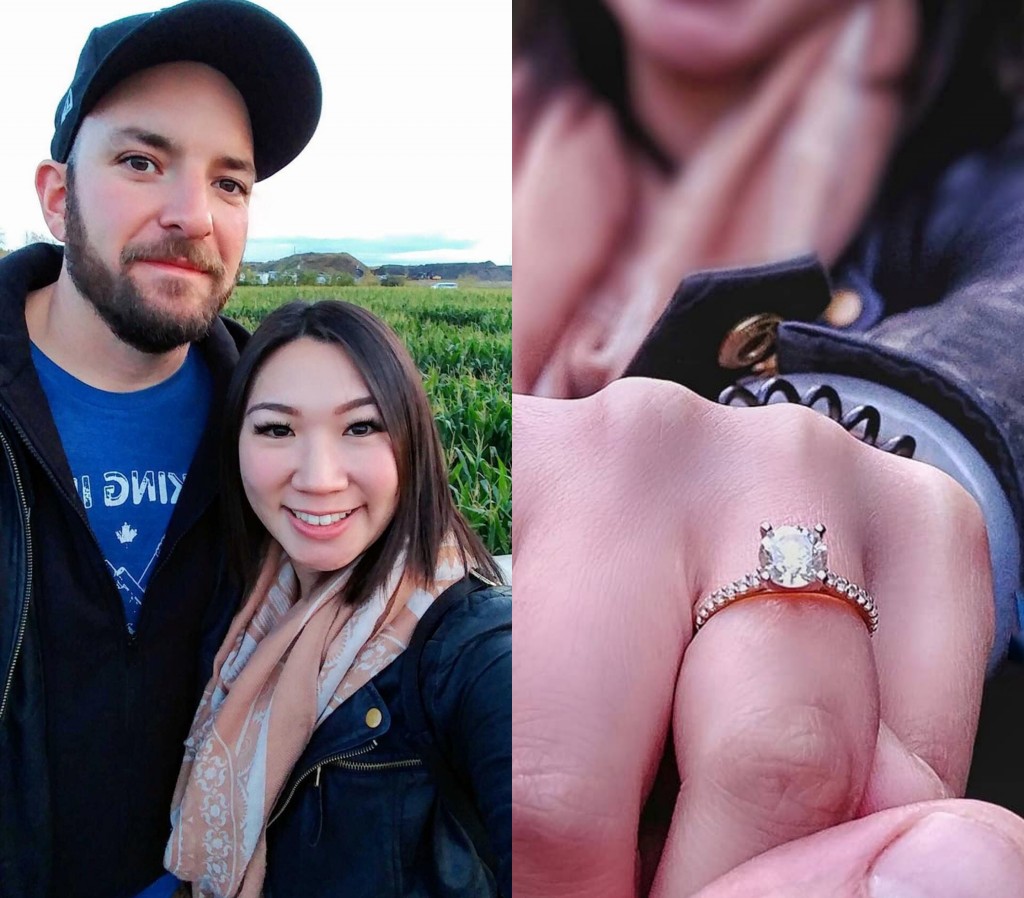 An engagement ring with an Edwardian vibe
Ephraim proposed to Heather in a castle in Scotland through an extremely elaborate treasure hunt complete with clues. It took him months to prepare an outstanding proposal, which we shared on our Instagram over the summer. Ephraim and Heather  are travel, history and art enthusiasts. So no wonder they picked a beautiful Gabriel & Co. vintage inspired engagement ring with Edwardian and Victorian inspired design elements .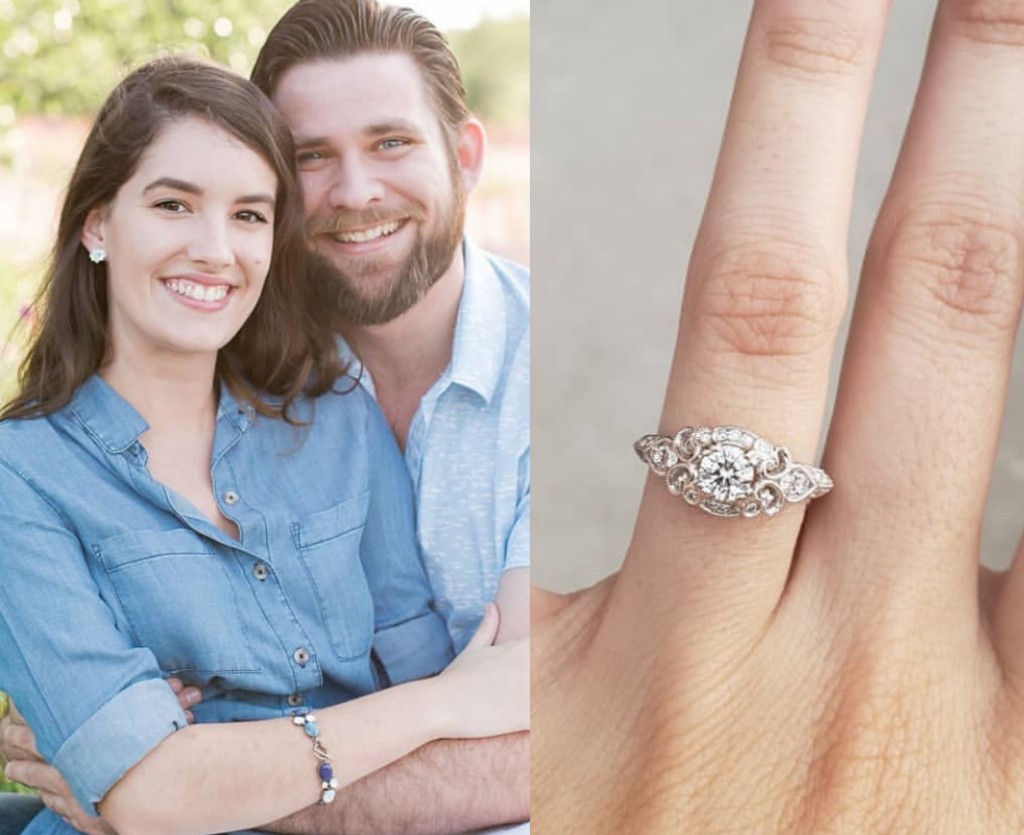 A trendy yet timeless ring
Luke proposed at sunset in Los Angeles with Kendra's dream engagement ring. The ring she picked is a style that mixes three hot trends. It is a 3-stone ring, set in yellow gold with a cushion-cut diamond kite set which means the stone is turned 45 degrees. Kendra and her fiancé are a mixture of backgrounds and lifestyles and cultures. It was important for the ring to be unique but still have aspects that were classic and traditional.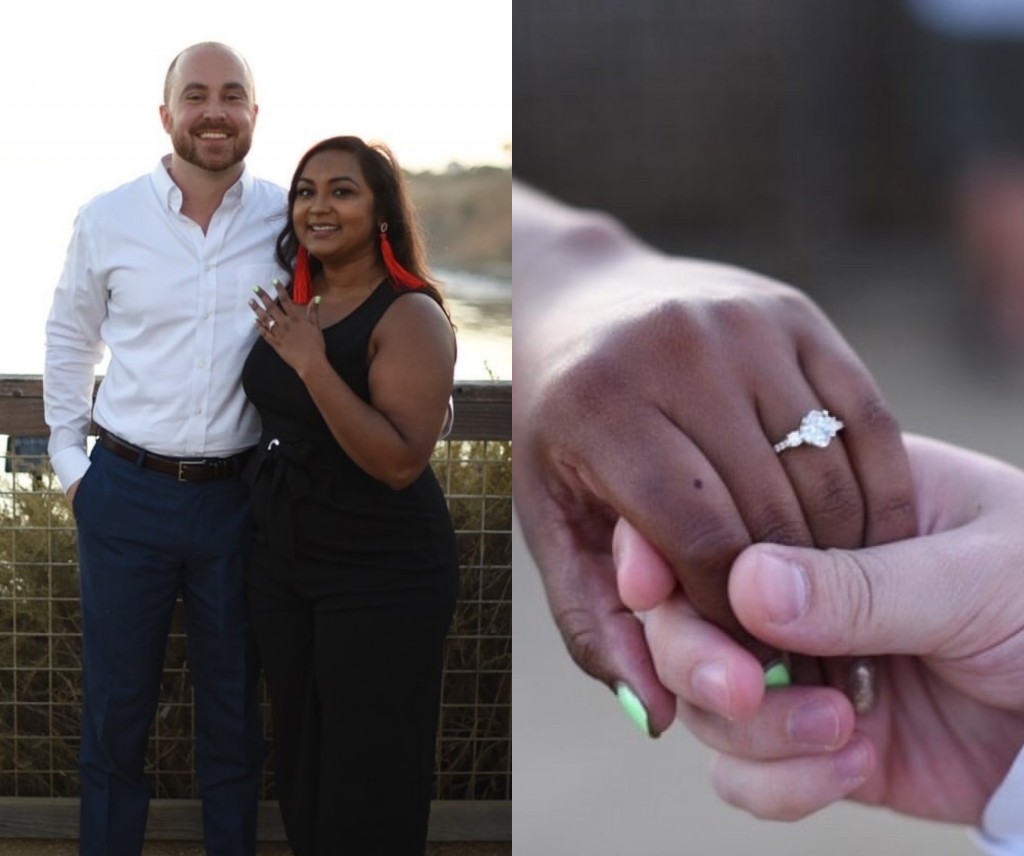 An unconventional setting
They met in January and by Summer he had proposed to her! Sam asked Hadeal's dad for her hand in marriage. Then, during a Fatiha party to bless the relationship with family and friends, Sam proposed in front of everyone. Hadeal told Sam she wanted a pear-shaped diamond and he picked a very unique Gabriel & Co. engagement ring.  It's a two-tone split shank setting which was purchased at Prestige Jewellers in Edmonton.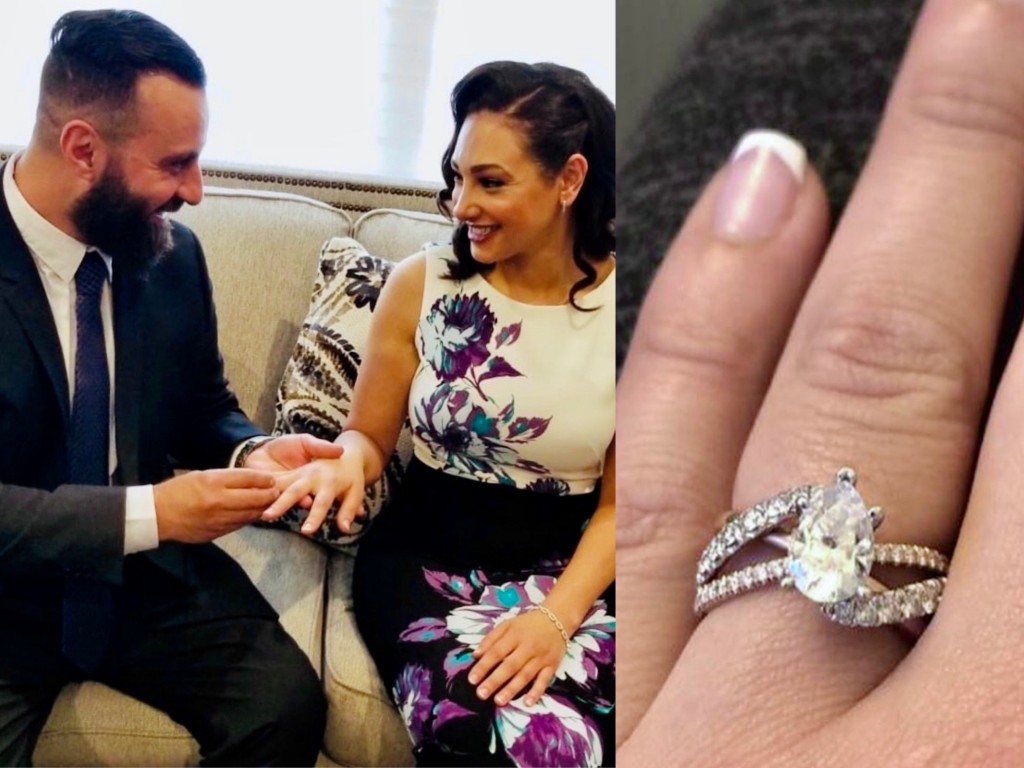 Time to start narrowing down your favorite styles on the Gabriel & Co.'s website! Don't forget to add the hashtag #MyGabrielLoveStory when you share your engagement pictures on Instagram so we can share your story.