All the single ladies of Westeros and beyond looking for their dream engagement ring, we've got you covered. To celebrate the out-of-this-world finale of Season 6 of Game of Thrones, I've gathered some engagement ring styles that would fit the lifestyle of all these badass women. I foresee that Queen Cersei will not need an engagement ring anytime soon.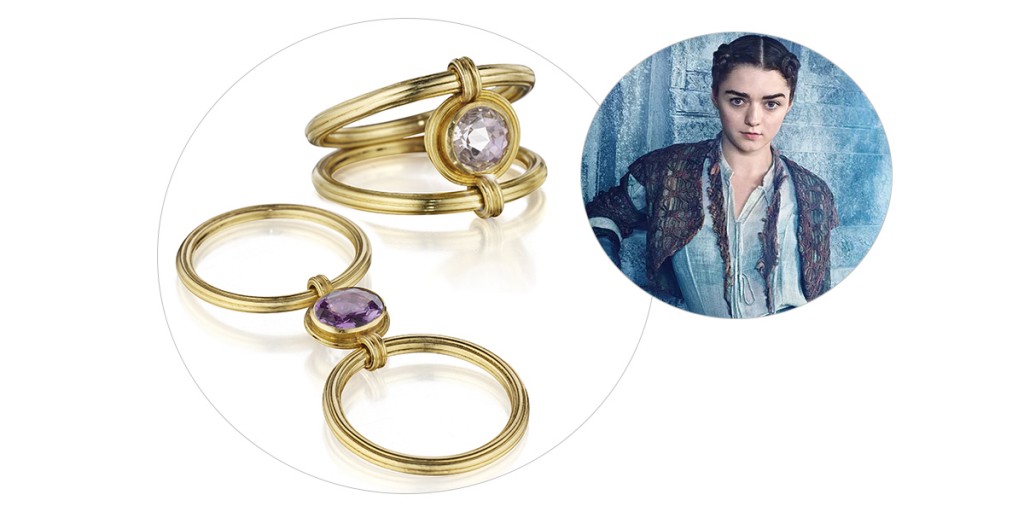 Arya Stark has been training with the Faceless Men for quite some time. Though she did not become "no-one", she is now an expert at trading faces. My pick for Arya is the Anthony Lent Flip ring. It's reversible. On one side you can pick a diamond center and on the other side the gemstone of your choosing. Pretty rad!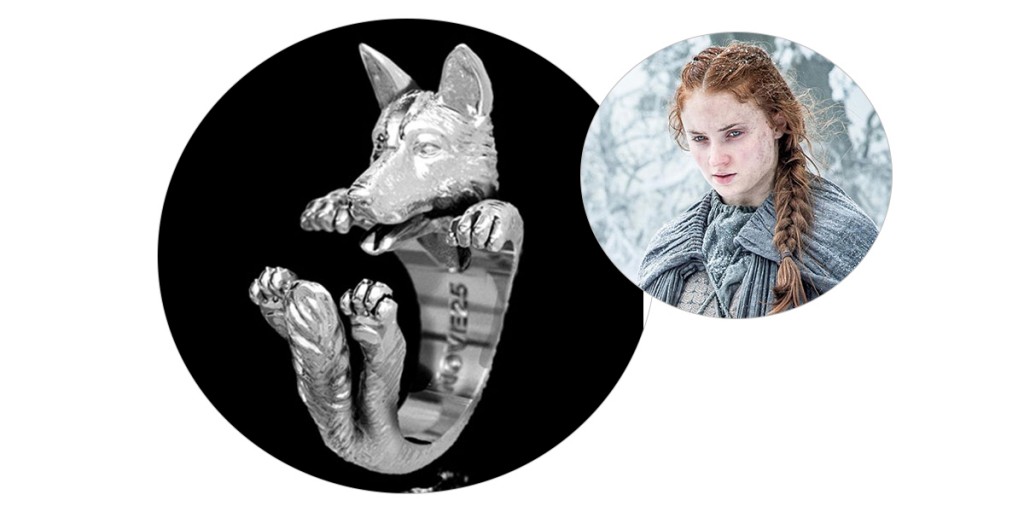 Her sister Sansa has come a long way from her days as a shy, somewhat dumb girl. She has now fully embraced her Stark heritage. This ring by Dog Fever features a wolf-dog. Check Dog Fever out, they have a lot of different rings with different breeds. The wolf is the emblem of House Stark and hounds ate one of Sansa ex-husbands, the lovely and lovable Ramsey…on her command… I love this ring for Sansa.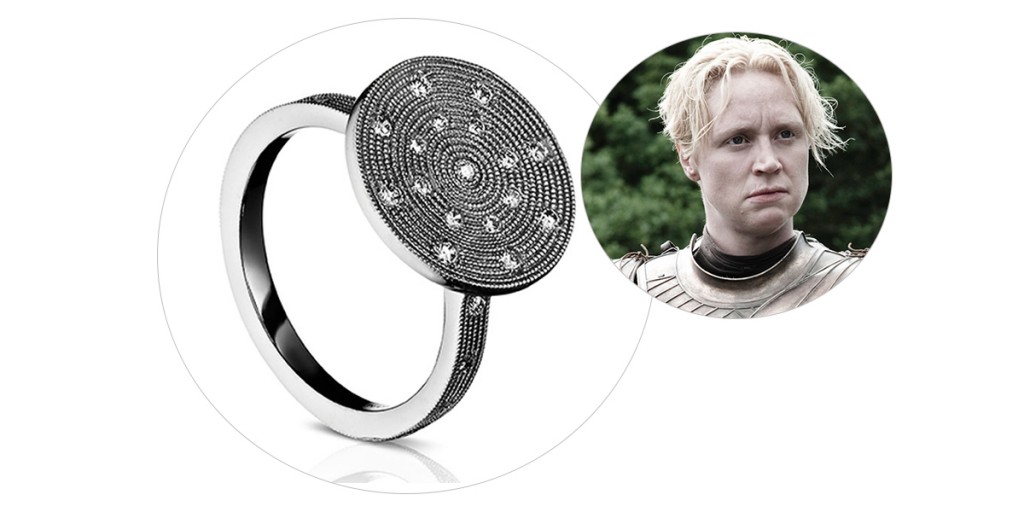 There's something going on between Tormund and Brienne of Tarth. They're such a great fit.  Brienne is a knight,  she needs an engagement ring that she can wear with her leather gloves and that can withstand swordplay.  My pick is this platinum beauty by Sholdt, strong and beautiful like Brienne.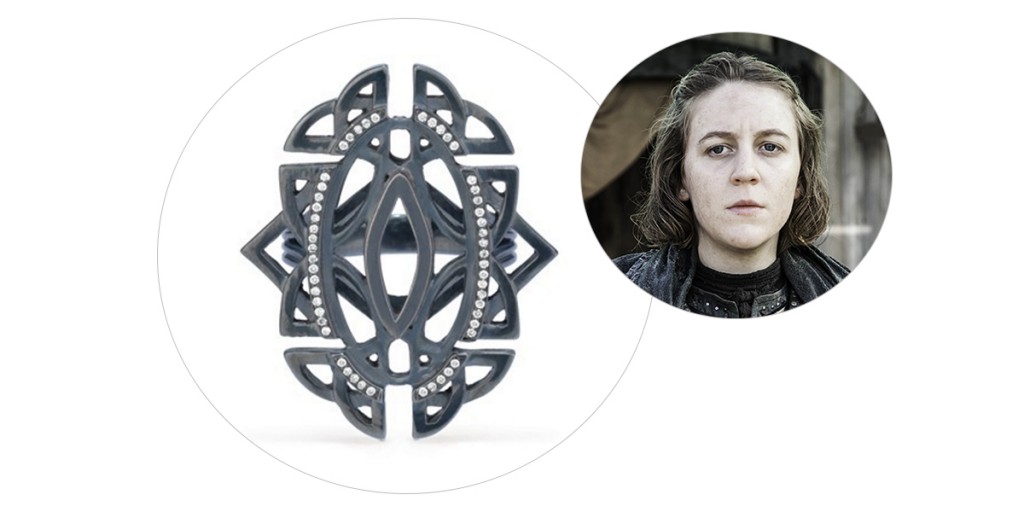 Yara Greyjoy has a lot on her plate. Once she'll have  taken back the Iron Islands and her schedule lightens up, she'll have time to find her dream girl. This Celtic inspired ring by MaeVona is made of slate silver and diamonds. Celtic knots remind me of nautical themes and even the arms of an octopus, the emblem of House Greyjoy. If Yara doesn't like silver, I'm pretty sure Maeve of MaeVona could make an iron version for her.
I kept the best for last. Kalheesi AKA Daenerys Targaryen is the mother of dragons. Who will she marry again? We don't know yet. This ring by Wendy Brandes would be a great inspiration for her engagement ring or as a self purchase with a few updated details. I would suggest black and red markings on the dragon, broken chains and a throne or crown instead of a treasure box. Seriously, this ring is amazing.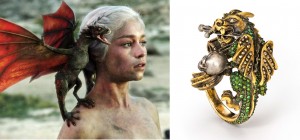 Sev