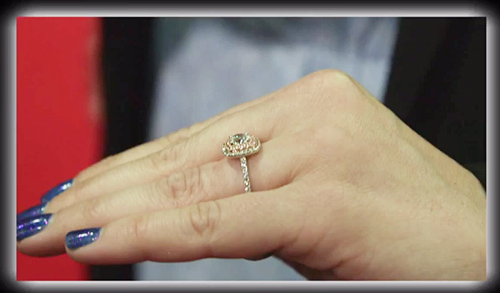 You just got engaged, and you're dying to share the big news with your friends and family. With a little help from your smartphone (and your favorite social media app), you can make that happen in no time by taking a beautiful engagement ring selfie! All you need to show off that ring is your phone, some good lighting… and a fabulous manicure (or a creative way to hide your nails).
To make sure you're prepared, watch this week's episode of the Engagement 101 Minute and remember these steps:
1 – Have your phone ready.
2 – Position your finger so your ring gathers the light.
3 – Focus, snap, filter.
4 – Make sure you have great nails (or hide them!)