It's that time of year where we're all planning our costumes and prepping for the big night that kick-starts the holiday season. Halloween, of course! Whether you're a kid going trick-or-treating or an adult getting ready to party with friends, there's nothing more fun than dressing up for this spooky-fun time. So if you're one of those couples (or are in a relationship with one of those people) who love this holiday, here are some fun ideas to use it to your advantage in taking your relationship to the next level.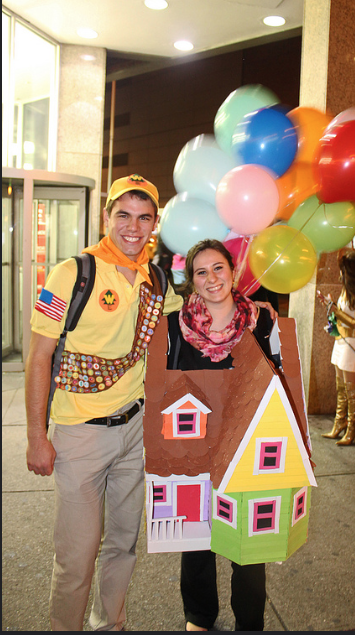 1. Dress Up. What I mean is, dress up how she wants you to! Tell her you'll go as anything her heart desires to make the perfect match for Halloween. Whether she wants Prince Charming or a Zombie Hunter, have your costumes align and it will make your proposal pictures that much more fun!
2. Throw a Party. Invite your friends to dress up and join in on some spooky fun. Even if you're just having a bonfire and handing out candy, you'll find a way to propose! Roll out a jack-o-lantern that asks the question, or bob for apples and have the ring waiting for her in there!
3. Haunted House. Design a haunted house, or contact a local one, and have your proposal be more than romantic– have it be scary! If your a couple who enjoys being spooked, then this would be such a creative way to do it! Have it on a mirror in the house, or have a monster pop out with a poster– however you do it, she's bound to have an adrenaline rush for more than one reason!
Emily
Photo Credit: Flickr