Frank missed his chance. On his two year anniversary he took Katelyn out to a private dinner in a restaurant. They had their own room, candles everywhere– the mood was set. But Frank missed it. He didn't propose. His mom, Katelyn's parents, his friends all told him so. So he kept wondering, how could he top it?
Well, he went a step further. Frank started thinking of all the things Katelyn wasn't too fond of. For instance, the cold winters in upstate New York. She hated living in the residence halls. And one year, on New Year's Eve, they had a big fight that made that time of year always a little tense from them.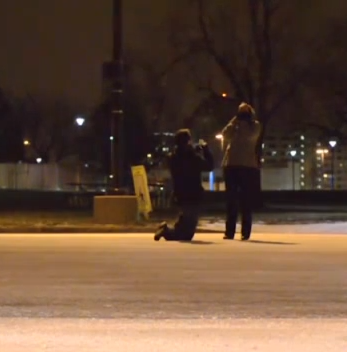 Frank took all these negatives and made them into one big positive. He proposed the night before New Year's Eve, out in the cold, using the windows of a residence hall that were lit making out, "Will you marry me?"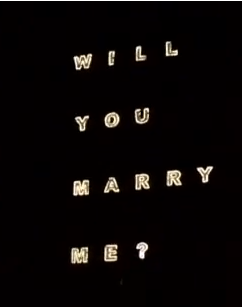 Frank is kneeling in the cold, in some snow, in the road asking Katelyn to open her eyes and look up and she just won't do it. He clearly wants her to see all his hard work before he proposes, but pops the question anyway before she finally sees it in lights.
Watch also as Frank and Katelyn talk about their experience with HLN News Now.
Emily