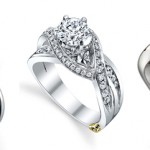 Engrave a Secret Love Note on Your Diamond
Did you know that each Mark Schneider's engagement ring features a secret heart, only visible to the wearer? To make this even more exciting, you can now customize the message hidden inside the secret heart (the message will be inscribed on the diamond)! Mark Schneider's floral and modern settings are already very popular, this news is making them even more special.
More »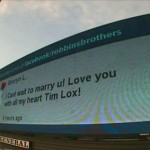 Your Love Note on a Billboard with Robbins Brothers!!
If you always dreamt to tell your partner how much you love him/her on a huge billboard, here is your opportunity. With a new Share The Love campaign to headline its holiday marketing endeavors, Robbins Brothers, The Engagement Ring Store gives couples a chance to publically express their love for each other on a 14' x …
More »