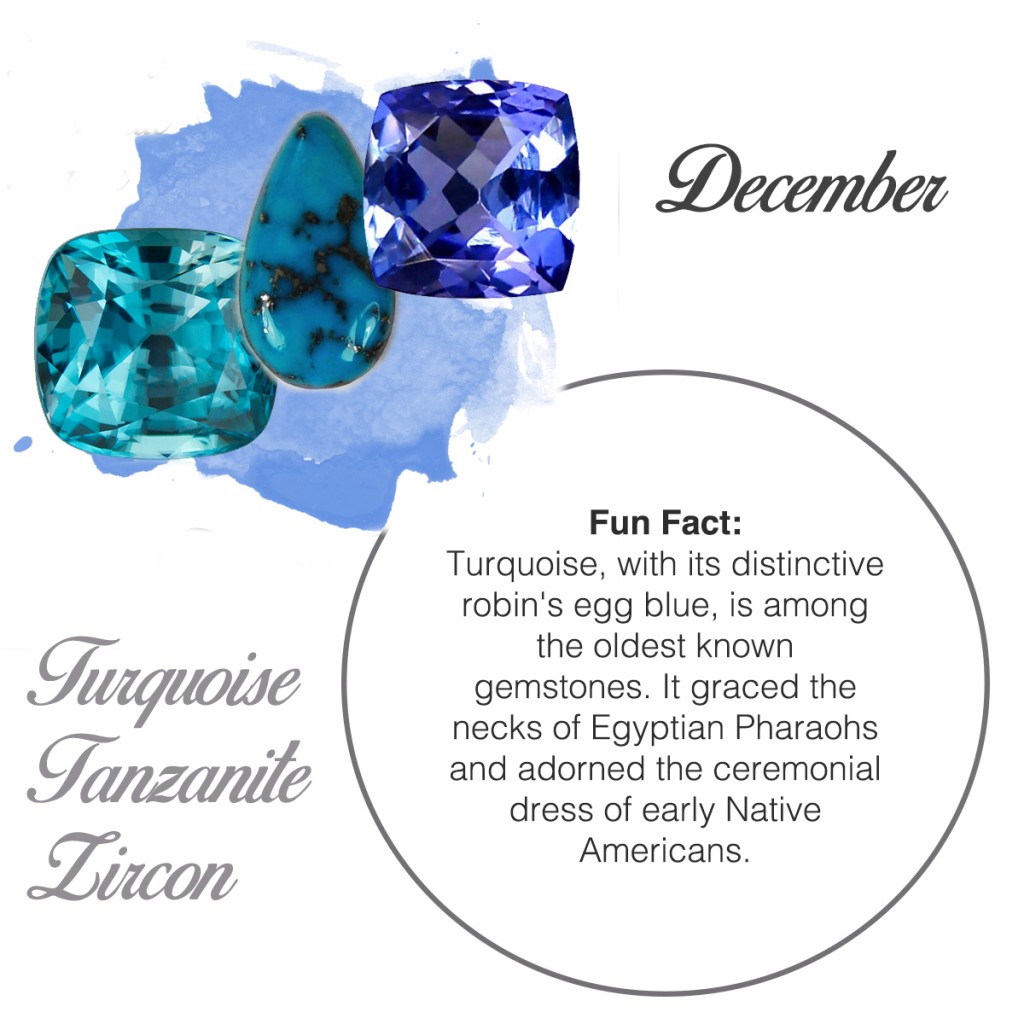 Turquoise

Turquoise is thought to promote prosperity and is used to protect from bad omens. In crystology, it is known to be one of the gemstones with the strongest healing powers. When you give a gift of turquoise, you send a message of "forget me not." Unfortunately, this stone is soft hence hard to wear as the center of an engagement ring.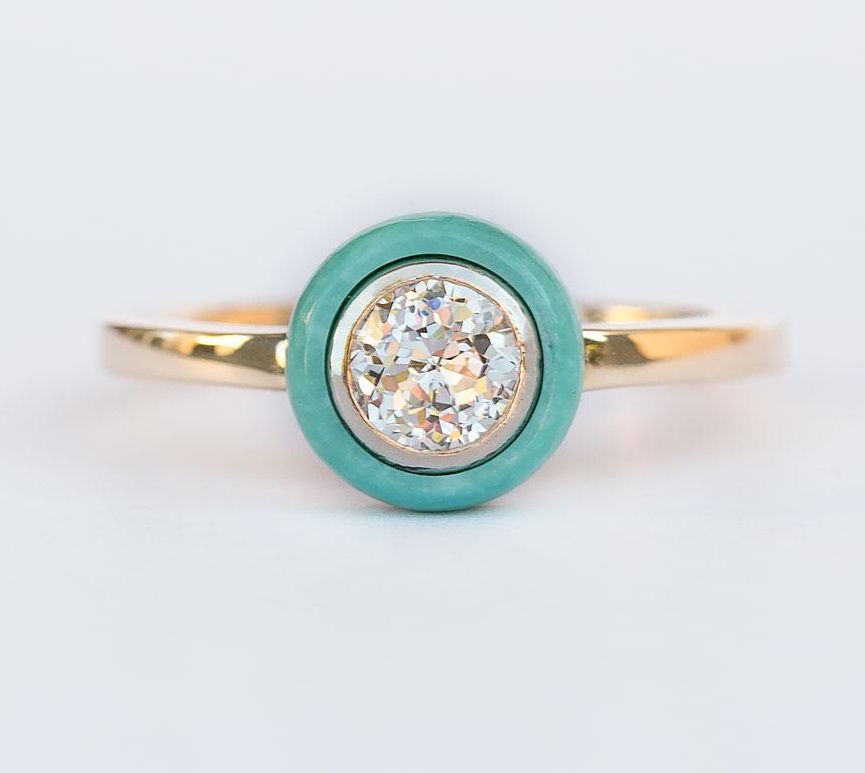 However we love this Anueva Jewelry engagement ring featuring a turquoise halo. She can also make it in black or white onyx which is higher on the Mohs scale of hardness. As long as you commit to being extra careful when wearing it, which means you'll have to take it off a lot, it's a great engagement ring design.
Tanzanite

Exotic velvety blue with a rich overtone of purple, tanzanite is a one of a kind gem, unlike any other. Rare and valuable, tanzanite is also found only one place on the planet: the Merelani Hills of Tanzania, in the shadow of Mount Kilimanjaro.
Only discovered in 1967, tanzanite is already one of the world's most popular gemstones. Some credit is due to Tiffany & Co., who introduced this beautiful blue gem onto the market with a lovely name that pays tribute to the beauty of the land of its birth. Tiffany knew that to call this glamorous gem by its mineral name, blue zoisite, would not do it justice.
Tanzanite is believed to have psychic powers and  open your third eye.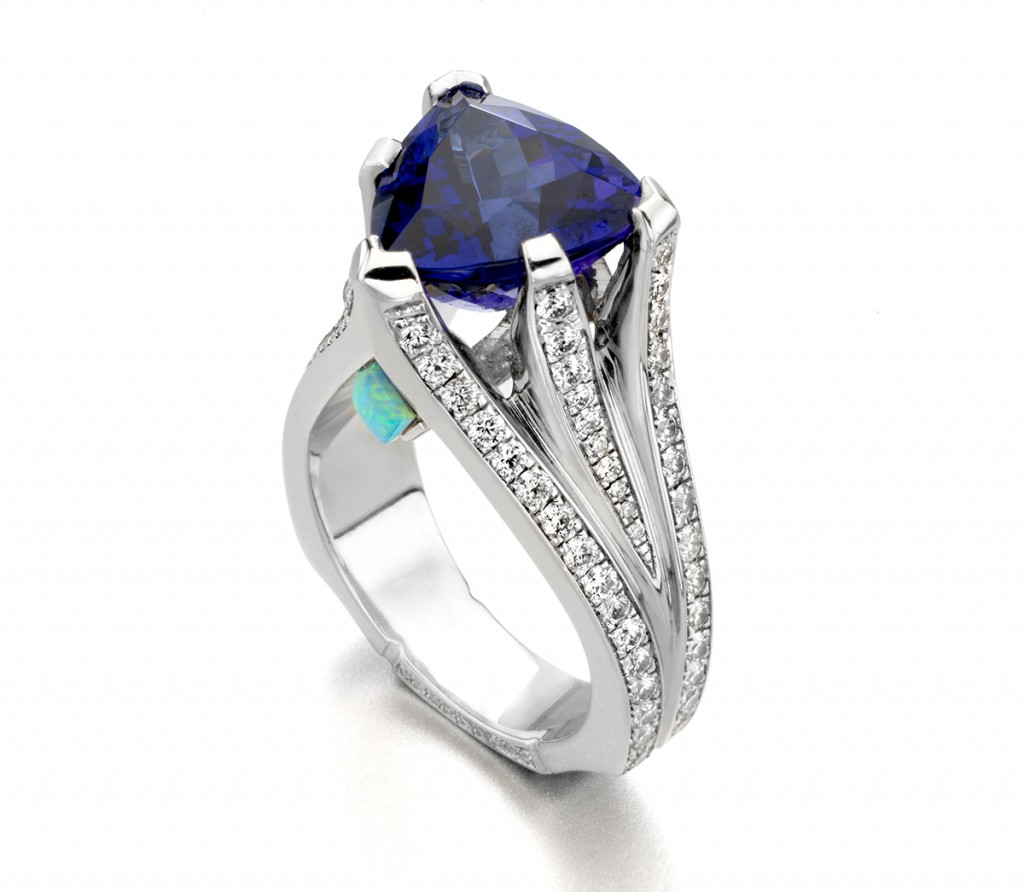 If you pick a tanzanite engagement ring such as this gorgeousness by Mark Schneider, only wear it for special occasions. Can you spot the opal side stone?
Zircon

Zircon's fire, brilliance, and beauty can rival any gem. The affordability of its vibrant greens, sky blues, and pleasing earth tones contributes to its growing popularity today. Natural zircon is often overlooked because people assume cubic zirconia, the laboratory-grown diamond imitation. Many people don't even realize that there is a beautiful natural gemstone called zircon! It is too fragile to pick as an engagement ring if you intend to wear it all the time.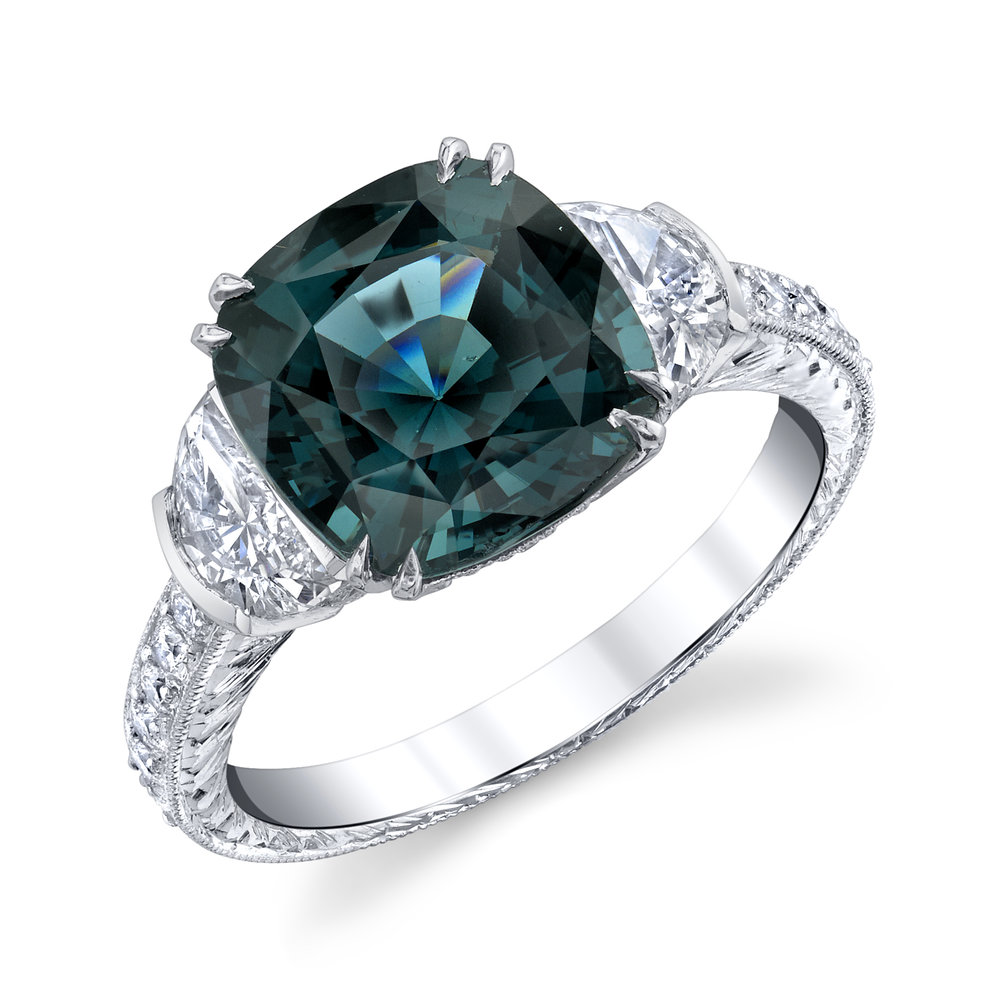 We love this hand engraved setting by Ricardo Basta with a deep green zircon center and two half-moon diamonds. If you keep it safe from wear and tear, it is a very unique ring for a  very special girl.
Interested in another birthstone engagement ring? Check out another month.
Sources used:
AddMoreColorToYourLife.com
GIA.edu
Special Thanks to Megan Whitmire, AGTA Marketing Manager.
@agta_gems
www.agta.org