Alex & Josh
How They Met
We met at a share house in Fire Island over Memorial Day weekend 2015. Josh's friend who ran the summer share went to college with Alex's friend who invited her. We hit it off right away on the first night after partnering up for a drinking game.
The Proposal
We had a trip to Italy planned where Alex was convinced the proposal was happening. To ensure she was surprised, Josh put together the proposal 2 weeks before we left. The location Ascent Lounge, formerly known as Stone Rose, was chosen as it held special meaning to us for many reasons. It was a perfect setting for the engagement as we were overlooking Central Park right at sunset.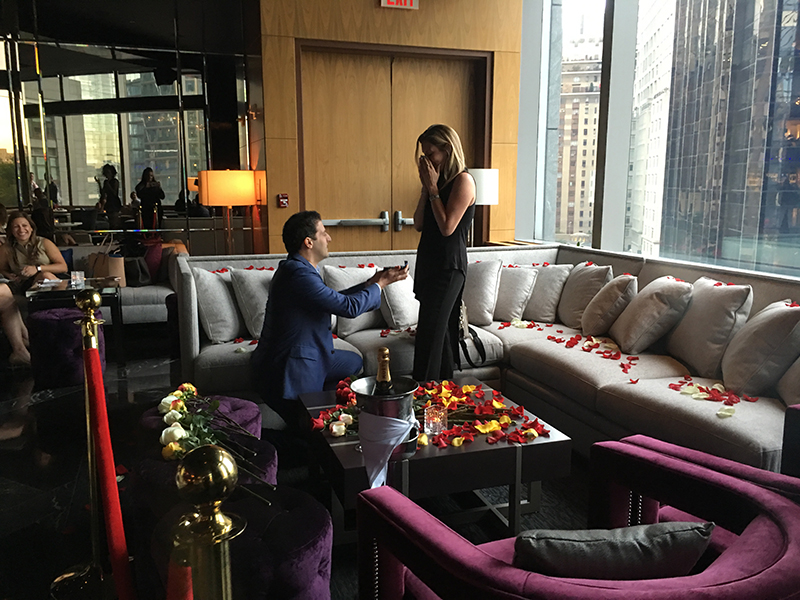 Josh picked Alex up from work saying they had a quick stop to make en route to a charity event they had planned for that night. Josh led Alex into the lounge to a table sectioned off with rose petals, champagne, and Alex's favorite food, caviar.  Alex was completely caught off guard and asked Josh, "Is this for me?!" Alex's sister was in on the plan and was there to capture the momentous occasion. After saying a few beautiful words, Josh got down on one knee and asked Alex to marry her. Overjoyed, she said Yes! After putting the ring on her finger and celebrating, Josh and Alex headed to the charity event to celebrate with close friends including those who connected them that fateful weekend in Fire Island.
The Engagement Ring
The engagement ring is a gorgeous emerald cut diamond with 2 baguettes vertically positioned on either side of the center stone. The ring has deco influence which is a style Alex fell in love with when we began ring shopping.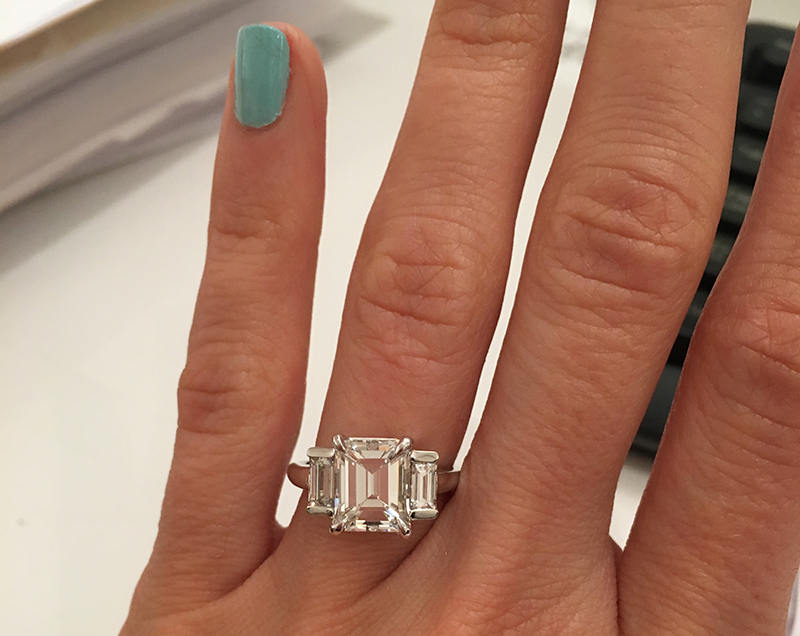 Alex always had her heart set on an emerald cut and after seeing several different designs, we dreamed up the perfect ring with the help of the incredibly talented Rita Fusaro from Fusaro Jewelry.