Nicole & Jared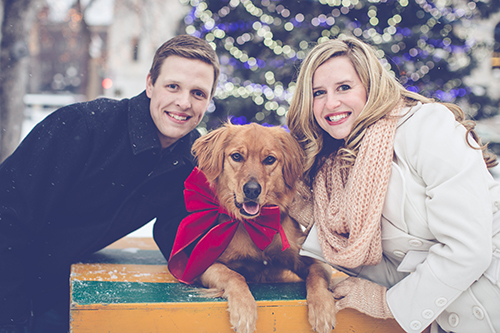 The Proposal
Jared knew how important friends and family were to Nicole, therefore he wanted to be sure to incorporate them into the proposal.  He knew he wanted to do a scavenger hunt, so he also included all of their important "firsts" to reminisce about where the relationship had been, and how much it had grown.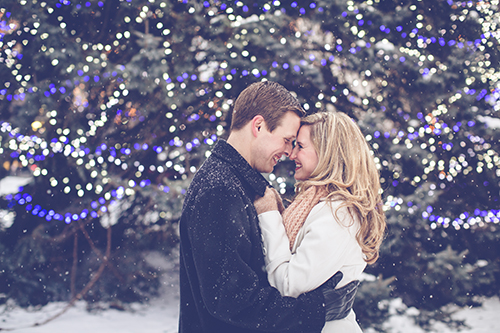 The Engagement Session
We had some areas in mind but ultimately this location was recommended by our great photographer.   The session took place in Rice Park, in St. Paul, Minnesota.  We were initially nervous about taking winter engagement photos, however we were delightfully surprised!  We loved having a location that had a lot of Christmas lights, because it really helped create an awesome atmosphere, and we both love Christmas.  It also meant a lot to Jared that we were able to skate for part of the engagement session, since he grew up as an avid hockey player.   The location could not have been more perfect for us!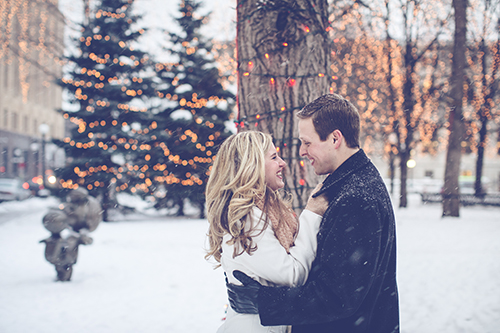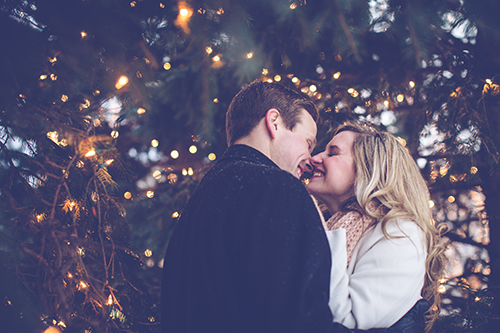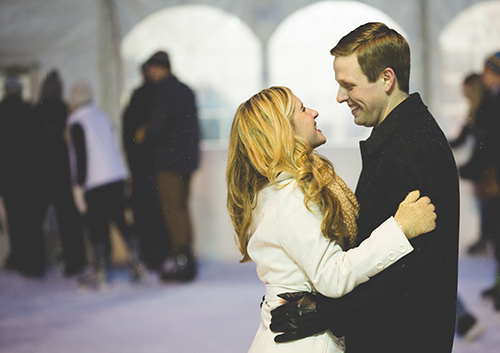 The Engagement Ring
Initially, Nicole wanted Jared to pick the ring himself, and have it be a surprise.  However, after she thought about it more, she really wanted to be involved in the process, to make sure it was a ring that she absolutely loved.  We went to several stores, and finally settled on the one they both liked best.  However, Jared did not let Nicole see the ring with the diamond set in it until the proposal, so she never actually saw it until the proposal.  The ring was designed by Shane Company.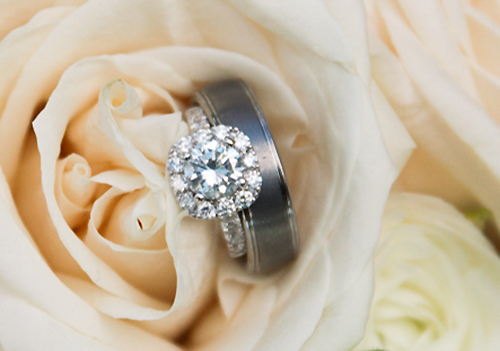 The Photographer
Jim from Jim Woolsey Photography
"Jared and Nicole were so great to work with! Here in Minnesota we take advantage of our beautiful winters and many couples love winter engagement sessions. These two are madly in love and their passion for each other can be seen in their photos."