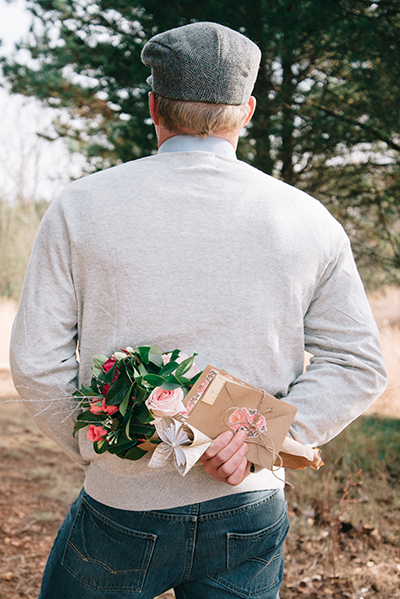 You would think proposing would be easy. What's so hard about getting down on one knee and asking, "Will you marry me?" The problem is that proposing is so simple men can't help but over-think and over-complicate the whole thing until they start doing some very silly things.  If you don't want to be this guy who hid his fiancee's engagement ring in a Wendy's frosty (that she ate), learn from these five mistakes before you pop the question.
Not having a ring
We understand the economy is hitting everyone hard, but you should always have an engagement ring when you propose. No exceptions. If you can't afford an engagement ring at this time, it's a good idea is to purchase a more affordable engagement ring and then upgrade the ring later when you're more financially stable. Find engagement rings bellow $2,000. 
Proposing on an expected holiday
Don't get us wrong, we love Christmas and Valentine's Day. But women like things to be special. They don't want what everyone else has. And what's so special about being proposed to on the most popular day of the year to be proposed to? That Monday when she goes to work and show off her engagement ring, there will be two or three other women doing the exact same thing. And trust us, she will not like that.
Forgetting her family
We know it's a little old fashion, but it's still preferred for men to ask the girlfriend's family for permission before proposing. You don't have to necessarily ask her father, but at least let someone in her immediate family know of your intentions of marriage. Here are some more tips on how to ask the father. Also when it comes to the proposal, your friends and family can be amazing assets to help you pick the ring and plan the perfect proposal.
Hiding the ring in weird places
Don't hide the ring in her food! No, it's not cute. And yes, she will go to the emergency room. In fact, don't attempt to hide the ring anywhere unless it's your pocket. These proposals might seem cute and unique, but they sometimes backfire. An engagement ring is too costly to be tossed carelessly in a glass of wine or baked into a cupcake. Be smart and avoid this mistake.
Telling her you're "settling"
There is nothing romantic about hearing a long, drawn out speech about how "we're not getting any younger, so I found you this ring…" Women want to hear that you want to spend the rest of your life with them, not that you're settling because they twisted your arm about it. If these are your reasons for getting married, maybe you shouldn't.
Now it's time to browse for her dream engagement ring!
Does she like expensive things? Everyone is different. Some women are more laid-back while others want the absolute best. If your girlfriend is someone with expensive taste who enjoys designer clothes and isn't afraid to drop a lot of money on a handbag, then she might expect a pricey ring that's comparable to the other pricey things that she owns. Check out these beautiful rings for the glamour girl.
Is she plain, more laid back? For some women, an engagement ring will be the only piece of jewelry they will ever wear. These women won't want a gigantic ring because it will seem too flashy for them. Go for a smaller, less blingy ring for these women.
Is she classic? A lot of women like tradition, and when it comes to engagement rings they expect something classic like the Tiffany setting. The classic ring doesn't necessarily have to be expensive, but the classic girl definitely expects a nicely sized diamond that sparkles and sits up high.
Does she like large diamonds? Consider what your future bride would prefer: If she cares more about a larger stone than a band, spend a little more on the diamond. If she would prefer a setting that really sparkles, opt for a smaller diamond with a more intricate setting. Browse our engagement ring gallery here to find some inspiration!
Photo credit: Nicole Colwell