Michael found a very special way to propose to his girlfriend, Triston. After Triston gave birth to their new daughter, Lynleigh, he arranged for the nurses to dress her in a very special onesie that said, "Will You Marry My Daddy?"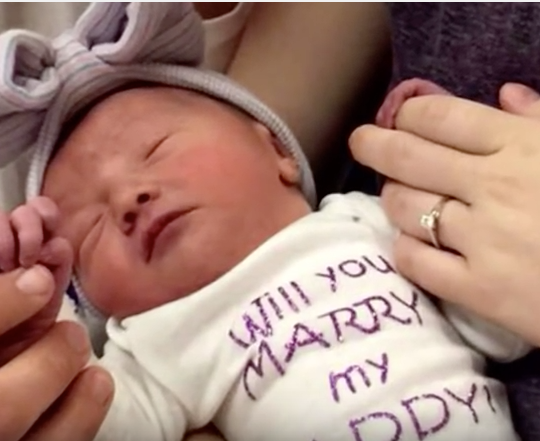 Michael wanted to propose for a long time, but decided to wait so their daughter could be a part of the other life-changing moment.
As if their lives weren't going to change enough, now they have even more to look forward to. Now besides having a newborn to look after, it looks like the couple gets to enjoy some wedding planning as well!
Emily