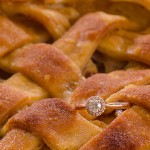 The Sweetest Baking Engagement Session
We are both very simple people, and wanted to do something that represented us, that wasn't cheesy, and something we could have fun doing. We chose to make a pie (since that's how I hooked him in the beginning stages). We had just moved into this big, beautiful house, and the kitchen is my dream kitchen. We decided to do the shoot in the beautiful space that we had just acquired, and make good use of it.
More »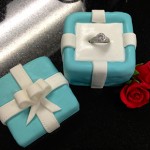 The Hotel Staff Helped Him Propose in Style
For the first three months of dating, Dave and Jodi met at The Ritz-Carlton, Westchester since it was the perfect central location between both of their homes. "This place holds so many amazing memories for the two of us; it was where we began our relationship and really fell in love," Jodi said. And it was a year later that Dave called the hotel to set up the perfect proposal.
More »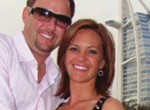 Dinner and Desert: A Proposal in Dubai
As if a romantic vacation in Dubai wasn't romantic enough, Jon had something else in store for Shannon during the trip.
More »