Melissa and Thomas
How they met 
Melissa and Thomas' love story began in December 2016. Upon Tom's return from living in Hong Kong, a mutual friend instantly realized that he and Melissa would be perfect for one another, and from the moment they met, it was the truth! On their first date, they both knew they were twin flames that belonged together. In the first hour of their date, Tom asked Melissa to travel for two weeks to Argentina and Uruguay at the end of December. She said, "Yes", and that was the start of their love journey.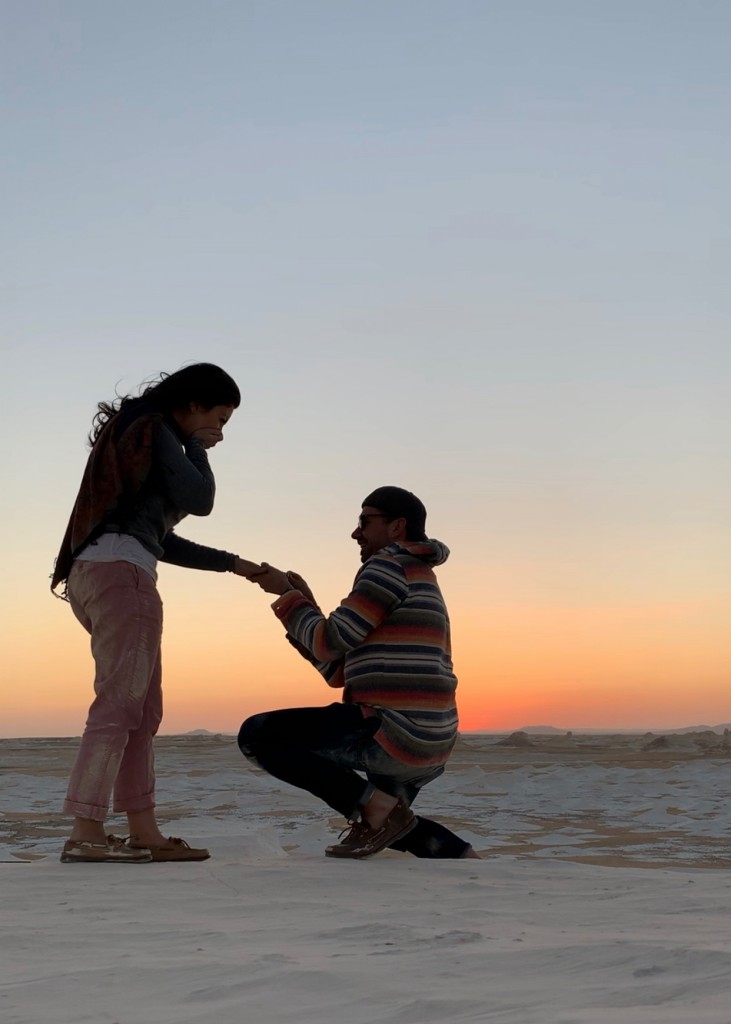 The Proposal
Seventeen countries later, after visiting dozens of cities, renting an apartment and adopting two adorable cats, these two Aquarian soulmates finally solidified their love in the White Desert of Egypt on February 27, 2019. As the sun was setting, with no one around for 50 miles, Thomas got down on his knee and asked her to be his wife. Without a flinch, Melissa answered "Oh my God, are you serious? YES!!" There was laughter and tears of joy, as they spent the night drinking, eating and dancing to beautiful Arabian music, by a bonfire under a blanket of stars. They slept under the moonlight and woke up ready to start the rest of their lives together. What a spectacular way to begin this love journey.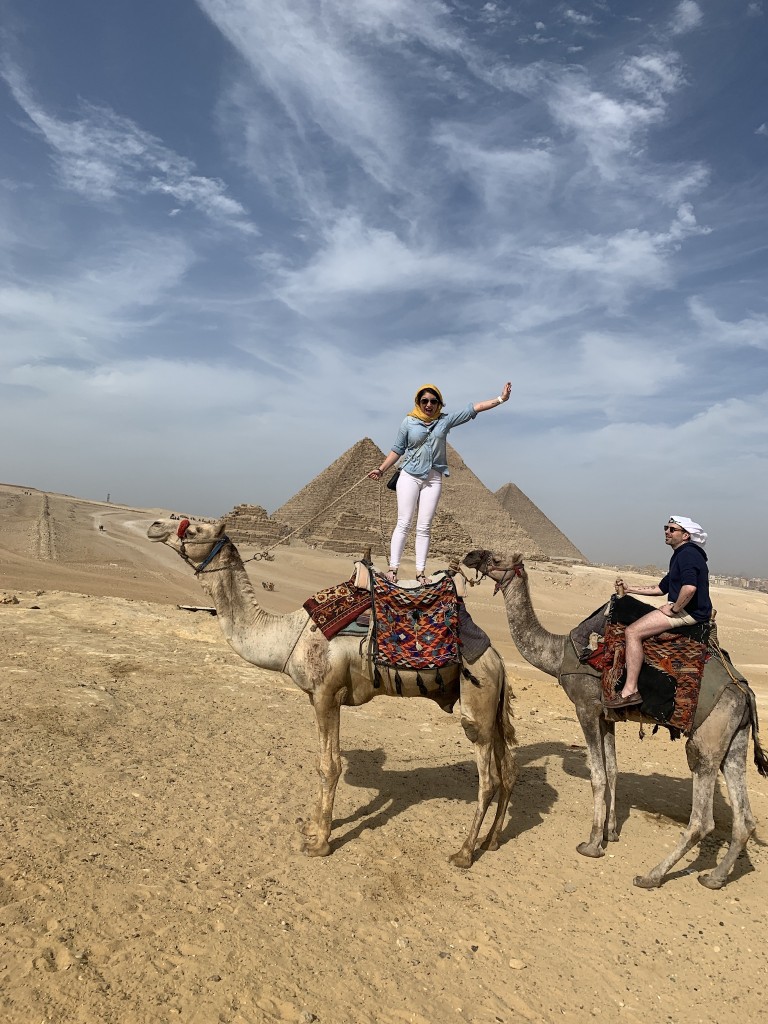 Their big day is September 20, 2019, at the TWA Hotel in JFK Airport. They will exchange vows in front of a vintage TWA airplane. It's a 1960's-themed wedding, where everyone is required to dress up like they stepped out of an episode of Mad Men. Each guest will feel like they stepped back in time. They both have a passion for everything vintage, from style to music, and their wedding will be a 100% reflection of this passion.
Melissa, who is a jazz singer, will be performing some very special songs and there will be many fun surprises throughout the night. From the engagement ring to the wedding day, this couple is truly unique in every way!
The Ring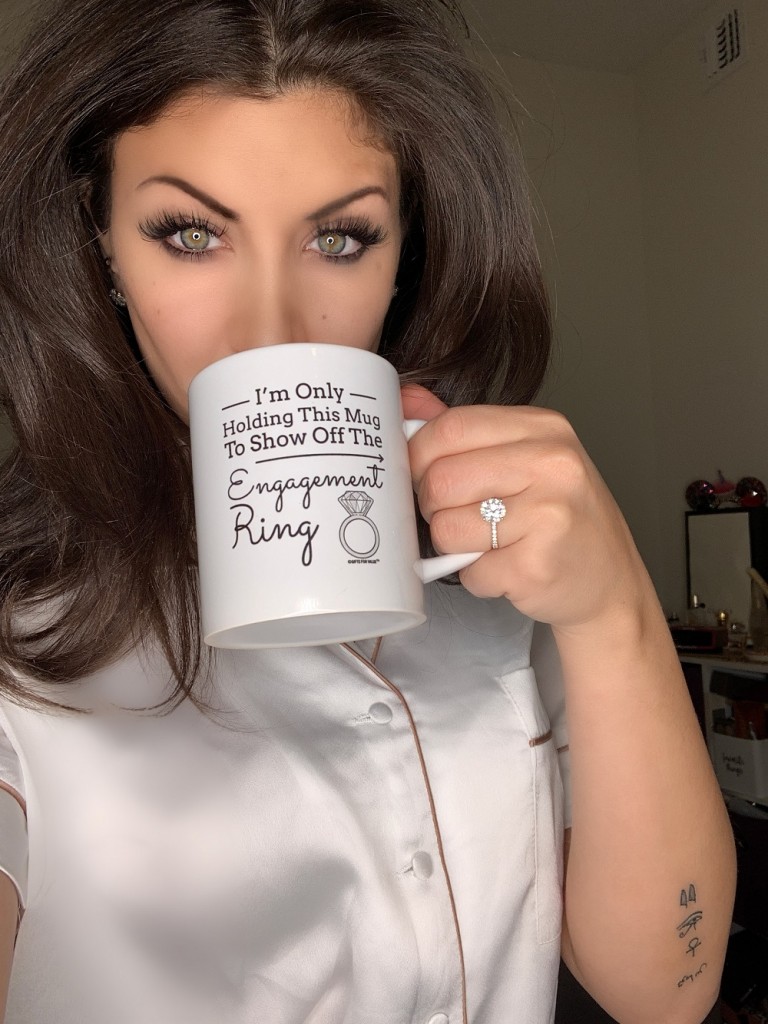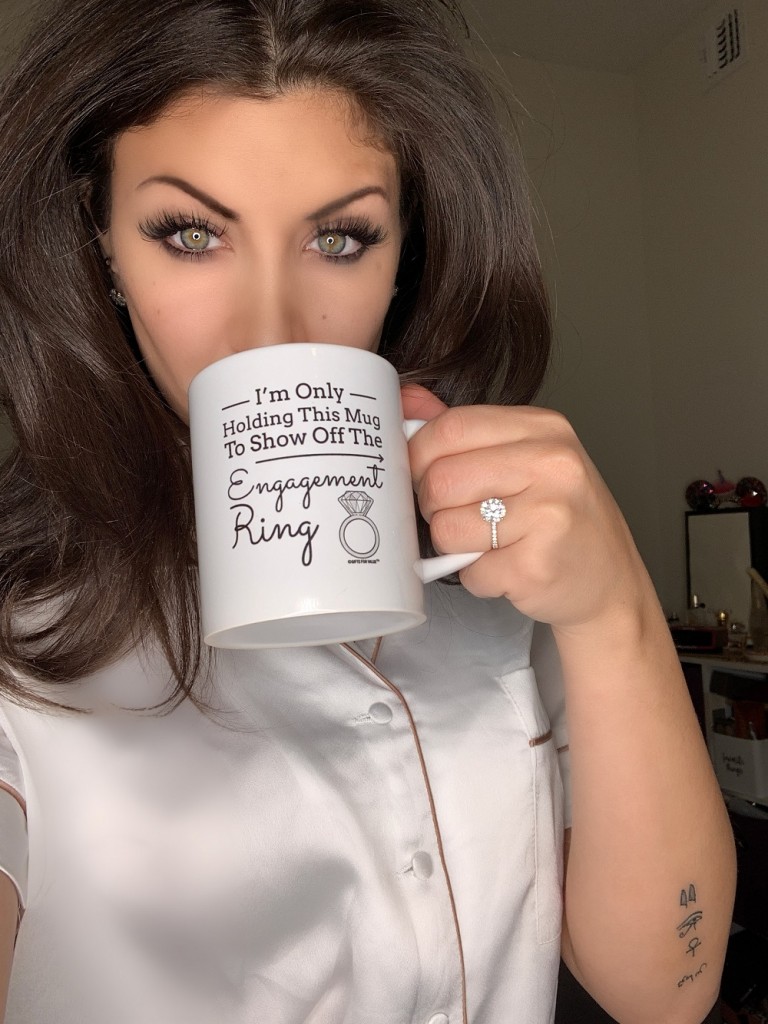 It is a stunning round brilliant, excellent cut ring with a center stone over 2.5 carats. Between the band and center stone it is over 3 carats.
The incredible designer is Gigi Ferranti of GiGi Ferranti Jewelry, a private luxury label based in NYC.
Gigi Ferranti, CEO and designer of GiGi Ferranti Jewlery, is a very dear friend of the couple. She and Thomas designed Melissa's one-of-a-kind 3 carat engagement ring. Her expertise, fabulous taste and patience is what made Tom's experience with Gigi so special! It was the ring he knew Melissa always dreamed of !! He hopes that every future groom goes to GiGi, so they can also give their significant others the ring of their dreams.