Danielle & Bryan
How They Met
It's hard to say when we first met. Our families have grown up in the same town for generations, so it is very possible we could have met many times throughout school. If I had to put a stamp on it though I would say high school. We were in Peer Leadership class together where we spent lots of time. One day we decided to have lunch with friends. When all of our friends bailed on us we still went. It became a standing arrangement almost daily for months. Toward the end of the year we went to senior prom together and the rest is history.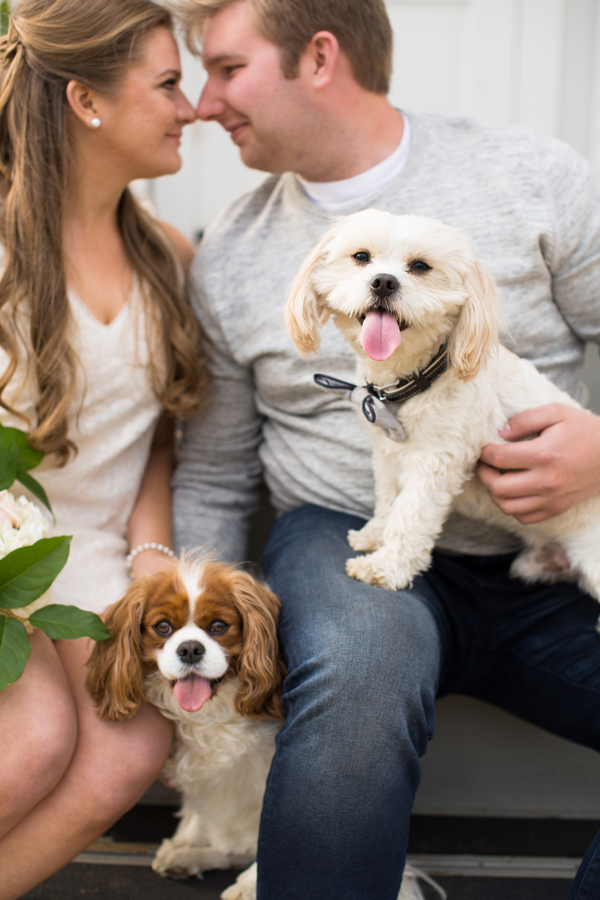 The Proposal
We spent the weekend in Northern Virginia, our favorite place on earth in celebration of spending 100 months together, a silly little count we liked to keep. Not only did we stay in our favorite hotel, visit our favorite wineries, and see family, we also visited all of the monuments on the mall in D.C. for the first time ever at night. It was all incredible. After countless perfect moments to propose we ended up cutting our weekend short because the Pope had come to town and our Monday morning plans were ruined.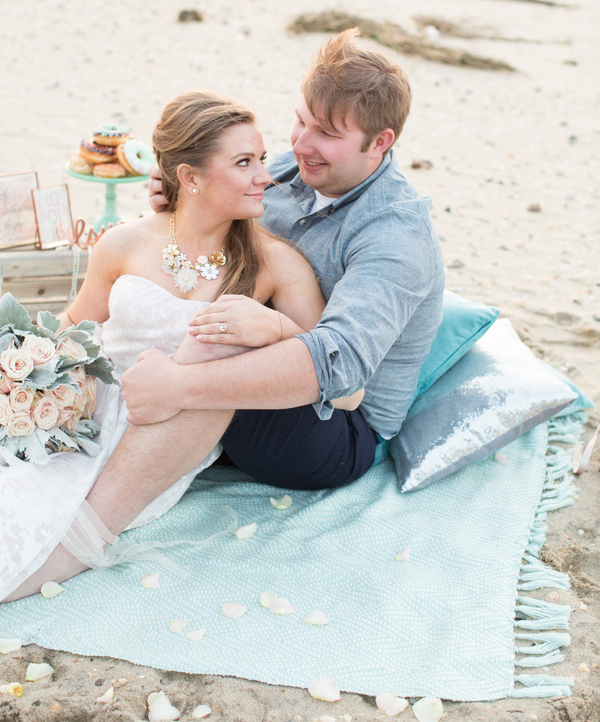 So we ended up leaving early and spending some time with our puppies Lily and Merle before headed to our second favorite place ever, the beach. We stopped at our favorite spot in Spring Lake, NJ where had spent countless nights over 9 years together. After braving the cold and wind (very unusual for me) Bryan sat in front of me on both knees and asked me to marry him on our 100th "monthiversary", presenting me with my dream ring. I immediately said yes of course (although I couldn't tell you all he said, it seems like a blur). He didn't hear that though and kept talking so I had to say it again. He was relieved I'm sure! Afterward we popped a bottle of champagne Bryan secretly brought back from one of our favorite wineries before visiting and calling our families to tell them the news.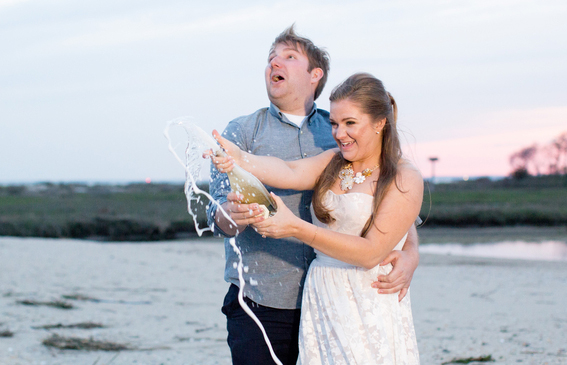 The Engagement Ring
My ring is a soft champagne pink oval morganite stone with a halo of diamonds surrounding it all set in rose gold with a delicate diamond band. The original ring was from Helzberg Diamonds but Bryan customized it to make sure every detail was perfect.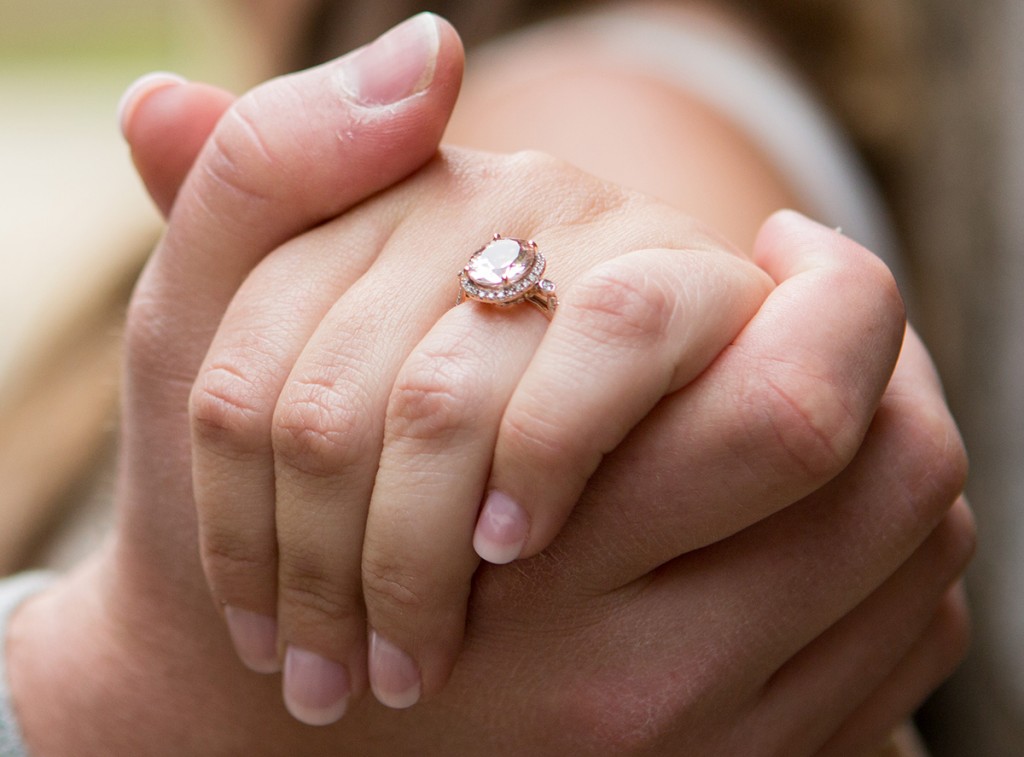 Photo credit: Jay Kogut